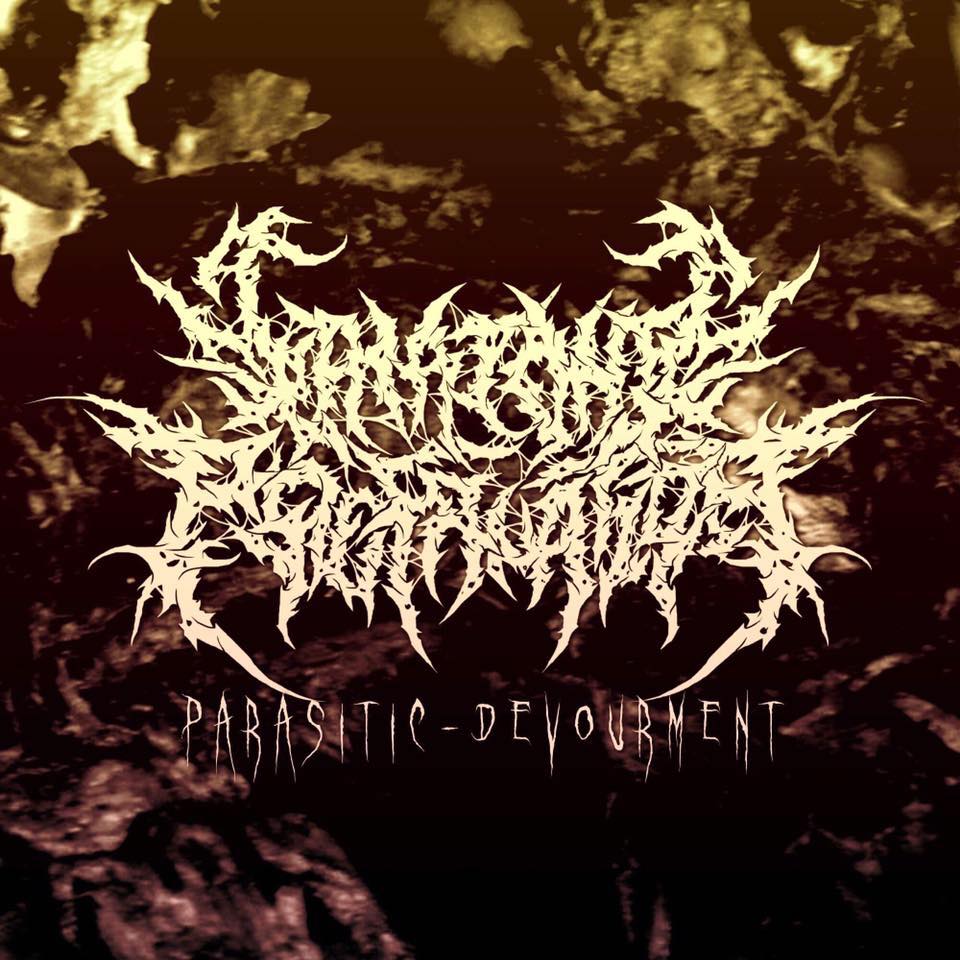 *This is a part of our State Of The Art series, showcasing bands every Monday from the featured state*
This month's state is Kentucky!
Welcome back to a brand new State Of The Art! This week's pick is Catatonic Profanation, with so many uprising brutal slamming death metal acts Catatonic Profanation is one of the few standing out from the masses with their or should I say HIS mixture of the heaviest and most underground music possible!


Beginning this year his first EP 'Parasitic Devourment' came out via SlAM WORLDWIDE which is and I quote "ONE MAN PROMOTING MACHINE BRINGING YOU ONLY THE HEAVIEST UNDERGROUND MUSIC AROUND THE WORLD SINCE 2014." So if this isn't the best label out there for underground band then I don't know what is but let's start to focus on the EP itself. It got released on the 9th of September this year and it consists of 4 tracks from which 3 feature guest vocals. Starting off with my favorite track of the entire EP called "Ingested Decay" (featuring Brandon Smith of Agonal Breathing) Catatonic Profanation is already looking to take over Kentucky if not more! Seriously though, how can you resist an intro song with a sinister beginning followed up by brutal slamming death metal? But yes you see this a lot in the genre but the combination made here sets a perfect example of how it's properly executed. 
Talking about execution, the third song "Ritualistic Tourture", featuring Matthew Plunkett of Abated Mass Of Flesh will show you that this is in fact one of the or even the heaviest EP's to ever exist on this planet. Just 1 second in it already got you convinced and hooked due to the combination between the sick vocals and the to hell tuned guitars. But without the drum work the EP and especially this track just simply wouldn't sound as hard hitting as it does now. All in all an intense track that you won't ever forget!
Also, keep in mind that this is a solo project! There is no separate guitarist or drummer, it is all done by the man himself: Anthony. A solo project like this truly showcases the capability of 1 artist and that with the fact that this project is so underground makes Catatonic Profanation worthy of today's State Of The Art. 
So if you are as fascinated by solo projects, brutal slamming death metal or the gore that comes with it as I am I highly suggest you to check out the full EP and support Anthony below via either his facebook page or his official bandcamp page!
Catatonic Profanation:
Anthony – Drums/Guitar/Bass/Vocals