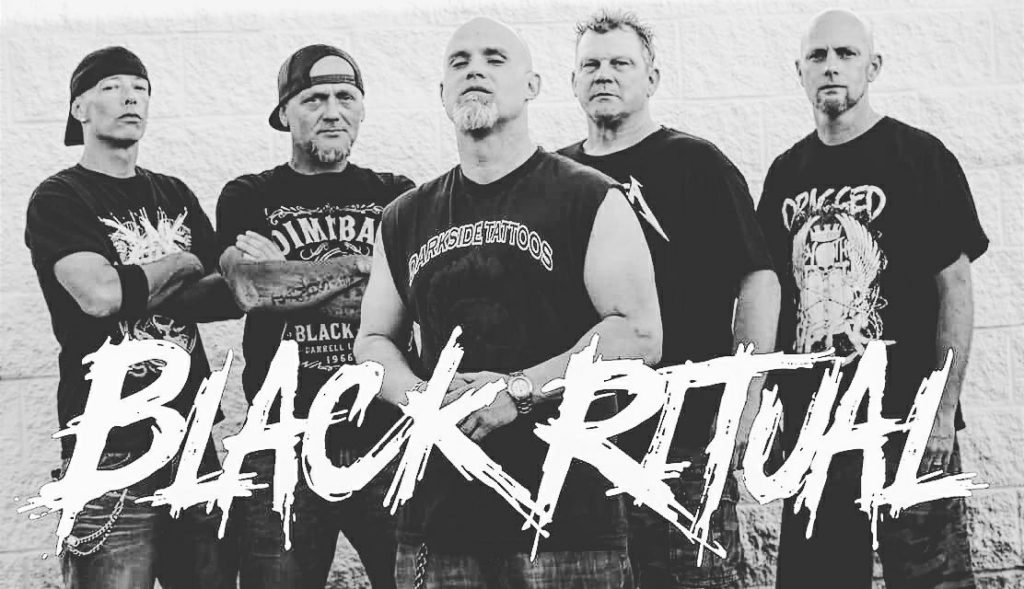 *This is part of our State Of The Art series, showcasing bands every Monday from the featured state.*
This month's state is North Carolina!
Welcome to the fierce world known as Black Ritual. Coming from Charlotte, North Carolina the band consists of: Charlie Calebro (Vocals), Gary Rackley (Guitar), Eddie "E-Rock" Cousins (Bass), Jody Gibson (Guitar) and Brad Sellers (Drums). They have been around 10 years playing in the local music scene and supporting their fellow musicians, Black Ritual is firmly grounded in their own unique style. With their original hardcore, thrash, southern, power groove metal, and melodic sounds and influences, this band aims to stand apart from the rest. Guitarist Gary Rackley is quoted, "We just want to make every song its own, our own. For each song to sound different in more ways than the last" Always ready to throw down whether in the studio or onstage, this band brings the energy and the passion of music. With all the members having a rock solid history in playing live music, they bring heavy rhythms, blood curdling vocals, chunky guitars, and a stage performance that's sure to get the crowd pumped and moving. In 2008, the band released their debut album '1,000 Yard Stare'. After a six year hiatus and trying different avenues the band knew that Black Ritual is where they belonged. The beginning of 2017, Black Ritual released a three song EP named 'Resurrection'. One thing that the crowd can be certain of is that they are going to see an amazing and unforgettable show by this band. Black Ritual have created their mark in the metal scene and will continue to do so for years to come.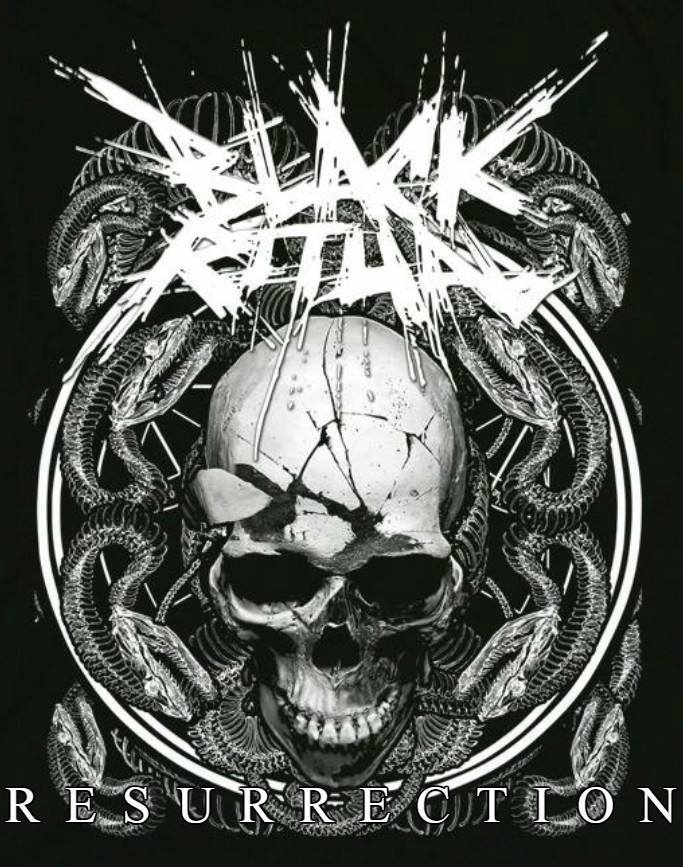 The band comes at you with those fierce guitars and absolutely killer vocals. You will have no problem figuring out their influences because you will hear it all over their music. Hearing influences from the likes of Pantera, Hatebreed, Slayer, Machine Head, and Down, these guys are the perfect blend of all these sounds culminating in one brutal perfect package. Take the track "Blood in the Water", for example, and tell me that wouldn't fit perfectly in 'The Great Southern Trendkill' Era of Pantera. These guys are one of the best bands you have never heard of and I greatly urge you to listen to the songs included. Then you will see for yourself that there is a hidden gem in the state of North Carolina named Black Ritual.
Black Ritual has been sharing the stage with such acts as Exodus, Corrosion of Conformity, Obituary, Cradle of Filth, Butcher Babies, Nonpoint, Joey Belladonna, Fear Factory, Adema, Carnifex, and Hate Eternal to name a few.
Make sure to check out their 3 song EP 'Resurrection' via their website: Blackritualband.com. You can find their debut '1,000 Yard Stare' ,which has been described as: "Plenty of  galloping, four horsemen of the metalocalypse riffs paired with a punishing yet nimble bottom end sound that suggested plenty of good things to come" can be found on iTunes and Amazon. They also have a show coming up July 8th with fellow North Carolinian's Bone Shelter, The Gray, and Motorjunkie at The Maywood in Raleigh, N.C.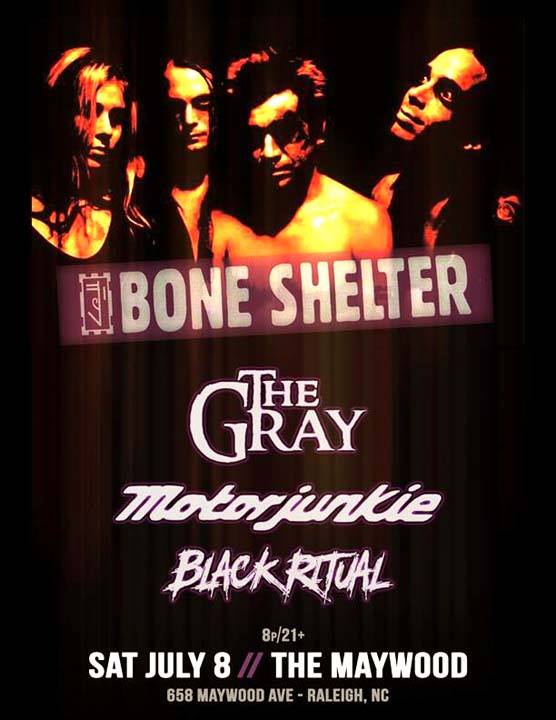 Black Ritual :
 Chuck Calebro – Vocals
 Eddie "E-Rock" Cousins – Bass
 Gary Rackley – Guitar
 Brad Sellers – Drums
 Jody Gibson – Guitar