*This is part of our State Of The Art series, showcasing bands every Monday from the featured state.*
This month's state is North Carolina!
Raleigh, North Carolina is home to the newly formed Aleph Naught. The band was formed in Feburary of 2016 by vocalist/guitarist David Sanchez and drummer Brandon Smith. David also contributes vocals and guitar to the Raleigh based melodic black metal band Grēves. No stranger to the music scene, Brandon was formerly the drummer of Suppresive Fire. With just these two member intact they recorded a 3 track demo on September 17th, 2016 which would be used to establish their sound and help recruit members to complete the bands lineup. That process worked as well. The lineup would be completed with Robin Foster on guitar, and Brandon was also reunited with his former bandmate in Suppresive Fire with the addition of bassist Aaron Schmidt. The band is described as New melo-death, but they do have a strong blackened death metal style. David incorporated some very Swedish metal style riffs to the band's sound that gives their blackened sound an outside the box element truly making them unique to the style of music they play. Brandon adds an immense talent behind the drum kit and his pounding double bass beats are one of the core elements in the bands overall sound. The band was initially started out of a project that didn't truly come together. However, their musical talents just on the three tracks they have recorded thus far prove that the members of Aleph Naught are destined for success with this lineup.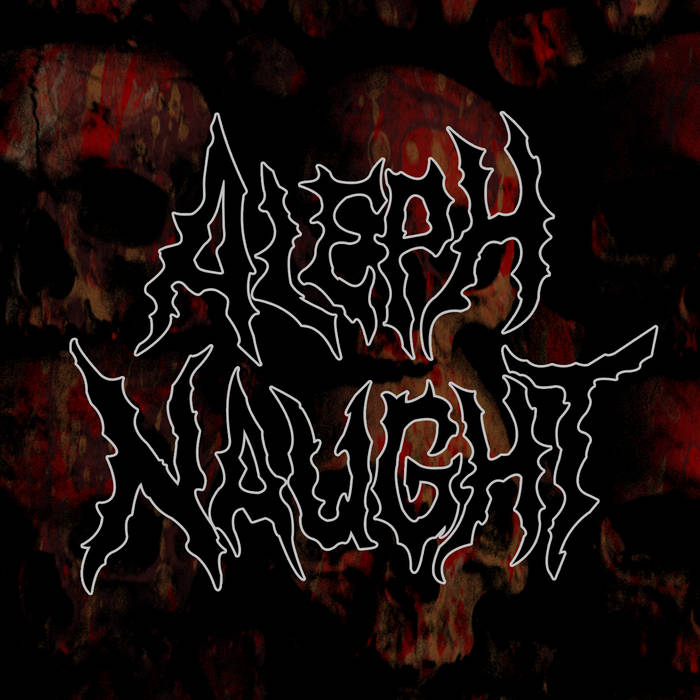 The bands self-titled demo starts off with the track "Passage". The song has a tremendous amount of different elements and creates several layers of styles and elements that give them a complex sound. David's vocals are certainly in the vane of blackened thrash, Brandon's drumming has both a thrash style as well as a crossover type vibe. The guitar riffs on the track have a couple different approaches and while both shine through vibrantly neither really asserts its dominance. There are moments you get that really fast Swedish style guitar playing like In Flames or At The Gates. However, there are some moments where some solos are thrown in. Guitar solos are something that is often absent from most of the modern metal bands. The specific solo in this track may remind you of some traditional metal bands as the style comes off in a clean melodic like shredding riff. "Aurora" keeps the same vocal approach and Brandon's double bass pounding is certainly prevalent here, but the song has a really doom like vibe especially during the first moments of the track. Everything eventually speeds up to a galloping pace, and at the halfway point in the song they really get into this groove like pocket and then speed their way back out. The final track on the demo "Scribe" has more of a traditional black metal style sound. You get that eerie type vibe from the riffs and the constant cymbal crashes. One thing is for certain; Aleph Naught have a lot of tools within their arsenal. Varying their sound even on a 3 track release is a feat within itself. Their goal of course was to use this demo as a recruiting tool and I can see why it worked so well. Any musician that heard this and was able to get in on the ground floor would jump at this opportunity. Though the band is still new they have already created a buzz with the work they've put in thus far. Aleph Naught is currently working on more material and plan to enter a professional studio in the near future. The band will play their first ever live show on July 13th at Slim's Downtown in Raleigh, North Carolina. They will be playing alongside headlining band Korodia who is a Florida based brutal death metal band, and the opening act will be Unhenged a Greensboro, North Carolina based band that incorporates punk rock and tech death all into one cohesive unit. This will be your chance to be there to witness Aleph Naught's inaugural performance. The band has a sound that can stand the test of time and I for one would love to say I attended their very first live show.