Austin, Texas-based metal group Dead Earth Politics have been compared to the likes of Lamb of God, Iron Maiden, Pantera and other legends, this band strikes at many cores. The band has become one of the top bands in the New Wave Of American Heavy Metal. They have their roots in the thrash metal genre, but at times also show signs of influence from traditional metal and power metal as well. Dead Earth Politics perfectly blends melodic vocals and vicious harsh screaming. The band announced today they have parted ways with drummer Mason Evans. The drummer co-founded Dead Earth Politics in 2005 with vocalist Ven Scott and contributed heavily to the band's meteoric rise through the Austin metal scene. Evans was an integral part of the band and was on all Dead Earth Politics' 5 releases the most recent being 'The Mobius Hammersmith' which will be the last album Evans will make an appearance on.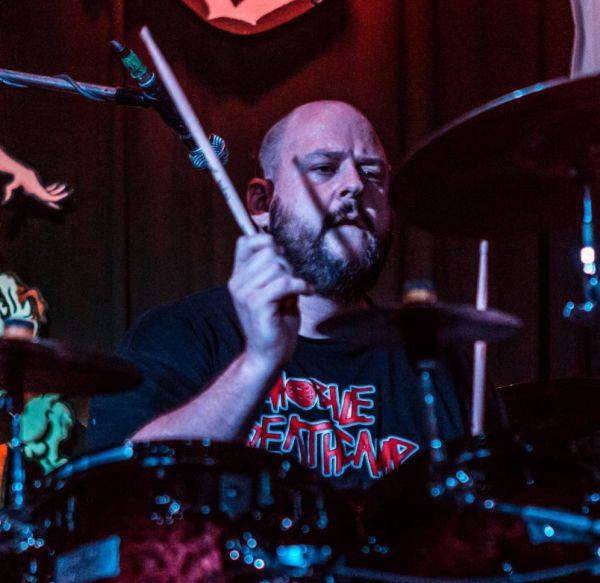 The band issued the following statement on Evan's departure:
"One of the toughest decisions to make in a band is whether or not to part ways with a brother who has been there from the beginning. Mason is a founding member whose input and talents drove DEAD EARTH POLITICS' from the onset. With that in mind we are announcing that due to various differences, we have decided to part ways. We wish Mason the absolute very best in his future endeavors and we are stoked as hell to share some big developments with everyone in the very near future."
The announcement comes on the heels of Dead Earth Politics' 20-city "We Are Runescarred" tour in support of their latest EP 'The Mobius Hammersmith'. Released in March through Pavement Music, 'The Mobius Hammersmith' is the final chapter in a trilogy that began with 2014's 'The Queen of Steel'. The band will spend the coming months working on material for a planned full-length release while searching for a new drummer.
Dead Earth Politics is a five-time recipient of the Austin Chronicle's "Best Performing Metal Band," winning the award every year from 2012-2016. Austin has been a recent hot bed for talent in the metal scene and the band repeatedly winning this achievement certainly shows they are receiving the recognition they deserve. They were also honored in 2014 with the "Ultimate Local Music Worldwide Track of the Year" for "Redneck Dragonslayer," the opening track on 'The Queen of Steel' EP.