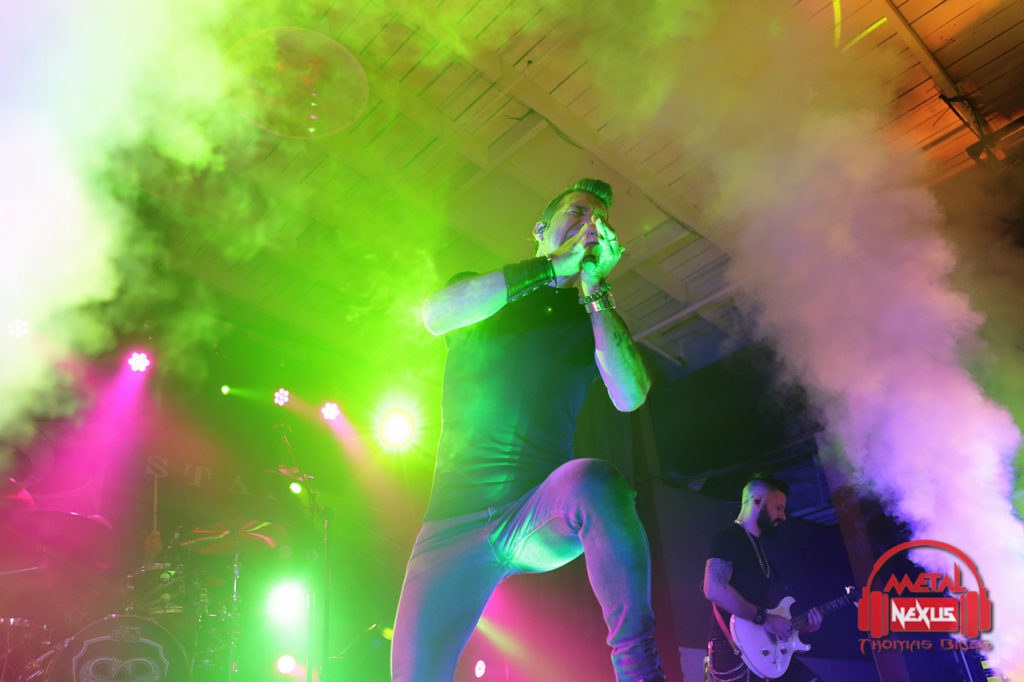 Wednesday night ROCKED in Lexington, Kentucky! Scott Stapp (you know, the voice of multi-platinum selling, Grammy Award-winning Creed, Scott Stapp? Yeah, that one) brought his incredibly talented band along with a couple of equally talented and hard-hitting metal bands, Messer and Weapons of Anew, to Manchester Music Hall. All three bands tried their best to blow the windows out of the building with some loud, aggressive, in-your-face rock n' roll! It was a good night to be a rock fan in Lexington.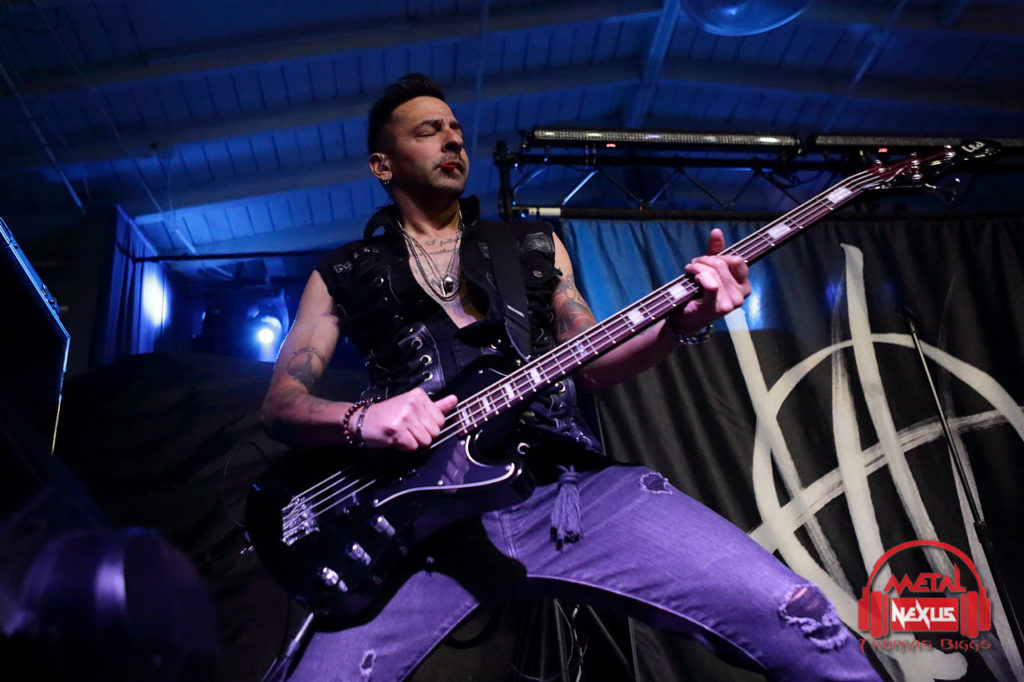 Weapons of Anew got the night started in the right direction with their New Jersey brand of hard rock and metal. Throughout the set while photographing the band I kept thinking, "man, this singer (Ray West) really looks familiar," but I couldn't place from where. Today, while doing some research for this review, I understand why he was familiar. He was (and is) the singer for the New York City band Spread Eagle. They had one of my favorite songs from the early 90s with "Switchblade Serenade."
West is not the only one in Weapons of Anew who might be familiar to fans. Both guitarist Freddy Ordine, and bassist Stefan "Reno" Cutrupi were in a band called Havoc Hate, while drummer Chris Manfre was in Smoke Star. Together, these four make up one kickass metal band! They played songs from their 2017 release, 'The Collision of Love and Hate' including "Brave" and "Killshot" (the first single off the album), but my pick of the set was "Sundown" – killer song! West, at one point, was down on the rail interacting with the crowd taking pictures, singing the whole time! Don't miss these guys!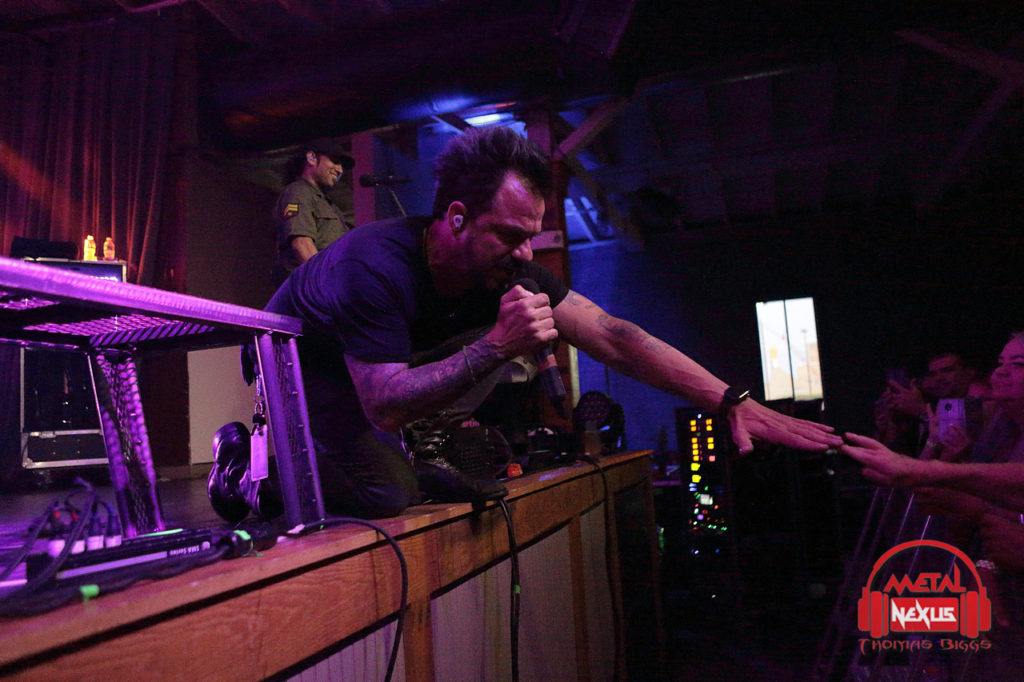 Messer took the momentum that Weapons of Anew had started and ran with it! They hit the Lexington, Kentucky crowd with "Everything Beautiful" right out of the gate. After that, this crowd was their's to do with what they wanted! Dereak (vocals), Donnie (guitar/vocals), Javier (guitar/vocals), Kenn (drums/vocals), and Maddox (bass/vocals) did not waste the energy this crowd was giving them. That energy fed a great set list of songs that included three (yes, count them, three) charting singles off Messer's debut album 'Messer': "Simple Man," "Save Myself," and "Make This Life." Check out the killer video for "Simple Man" that was released earlier this year, here.
I had picked up a copy of Messer's debut album late last year and I was excited to see them perform those songs live, and they did not disappoint! The entire set, from "Everything Beautiful" to the closing song "Throw It Away," was performed with great attention to the details! Messer left Lexington with many new fans after this night. If you're reading this and have not heard any of their music, correct that in a hurry! You will thank me!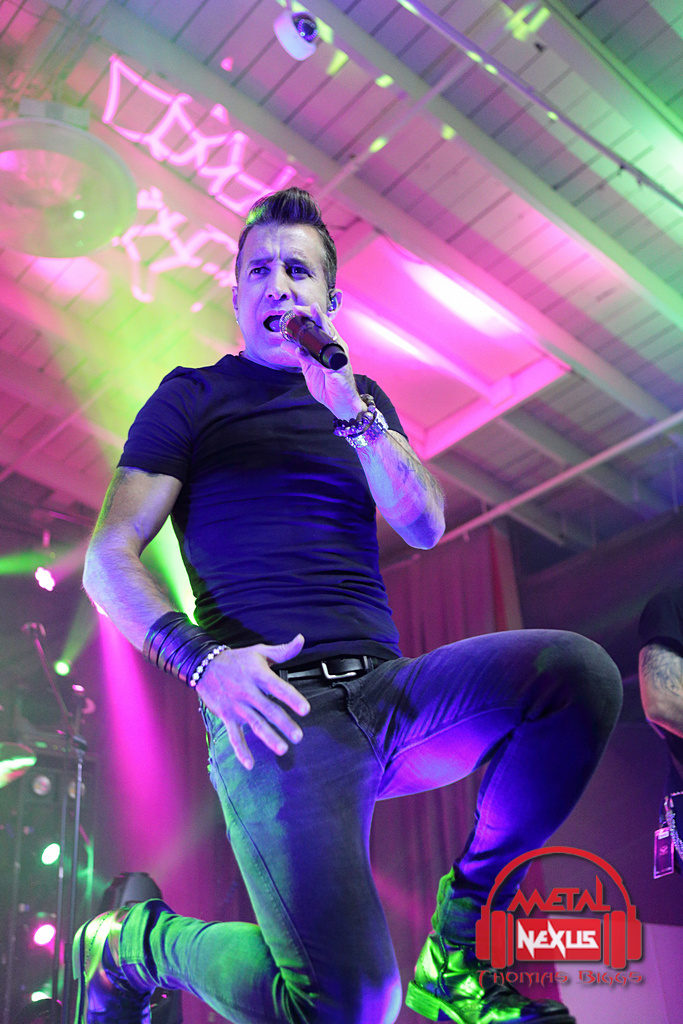 Scott Stapp. That's all I need to write because after you've read his name you know what kind of show it was. It was incredible, it was hard rocking, it was perfectly preformed – it was a Scott Stapp show! The man himself brought it for the Lexington crowd, but he wasn't by himself. His band is extremely talented and absolutely enjoyed being onstage preforming these songs! The excitement that Weapons of Anew and Messer had built was continuing to build when the opening notes of "Bullets" echoed across Manchester Music Hall. As Stapp walked onto the stage, speaking the opening lines of "Bullets," the excitement was at a fever pitch. But when the band kicked into full force, the crowd was in a full-fledged rock n' roll frenzy, and stayed like that for the next hour or so!
The set list that kept that frenzy going was a mix of solo work and Creed songs, with several songs from his recently released album 'The Space Between the Shadows,' including "Survivor," "Name," the first single, "Purpose For Pain," and "Gone Too Soon" – a deeply personal song that, he said in an interview, he wrote because of the deaths of his friends Chris Cornell and Chester Bennington. He said in that same interview that it could have and should have been him during his very public issues several years ago. With those issues behind him, he is producing some of his best material now, in my opinion. But don't just believe me, listen to 'The Space Between the Shadows' and see what you think.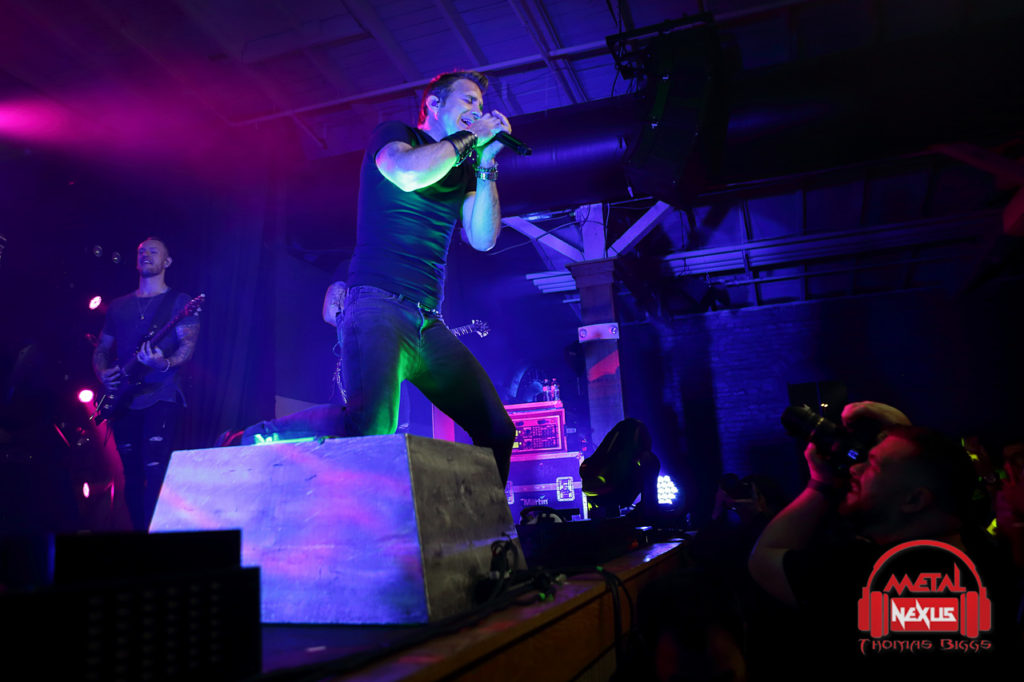 Like I said earlier, this killer set list was both solo and Creed tunes, and among those Creed songs were "My Own Prison" (one of my personal favorites), "What If," "Higher," and "My Sacrifice" to close the night out. What. A. Night. Of. Music! This tour runs through October 4th, of this year, with dates on both the East and West Coasts. Get out and catch one of these shows!
In addition to being a world class rocker, Scott Stapp is heavily involved in several charities. Two of which, Child Fund International and With Arms Wide Open Foundation, are helping children and families around the world. There is a table and display setup with his merchandise where you can donate or sponsor a child. Take a few minutes to read about these charities and see what they are about:
https://www.childfund.org/
https://www.witharmswideopenfoundation.org/
I try to close each one of my show reviews with a bit of urging the music fan to get out and support your local acts and venues. Without the local support, the touring bands (like these three bands tonight) wouldn't be on the road in Lexington, KY. Buy some music and a T-shirt!