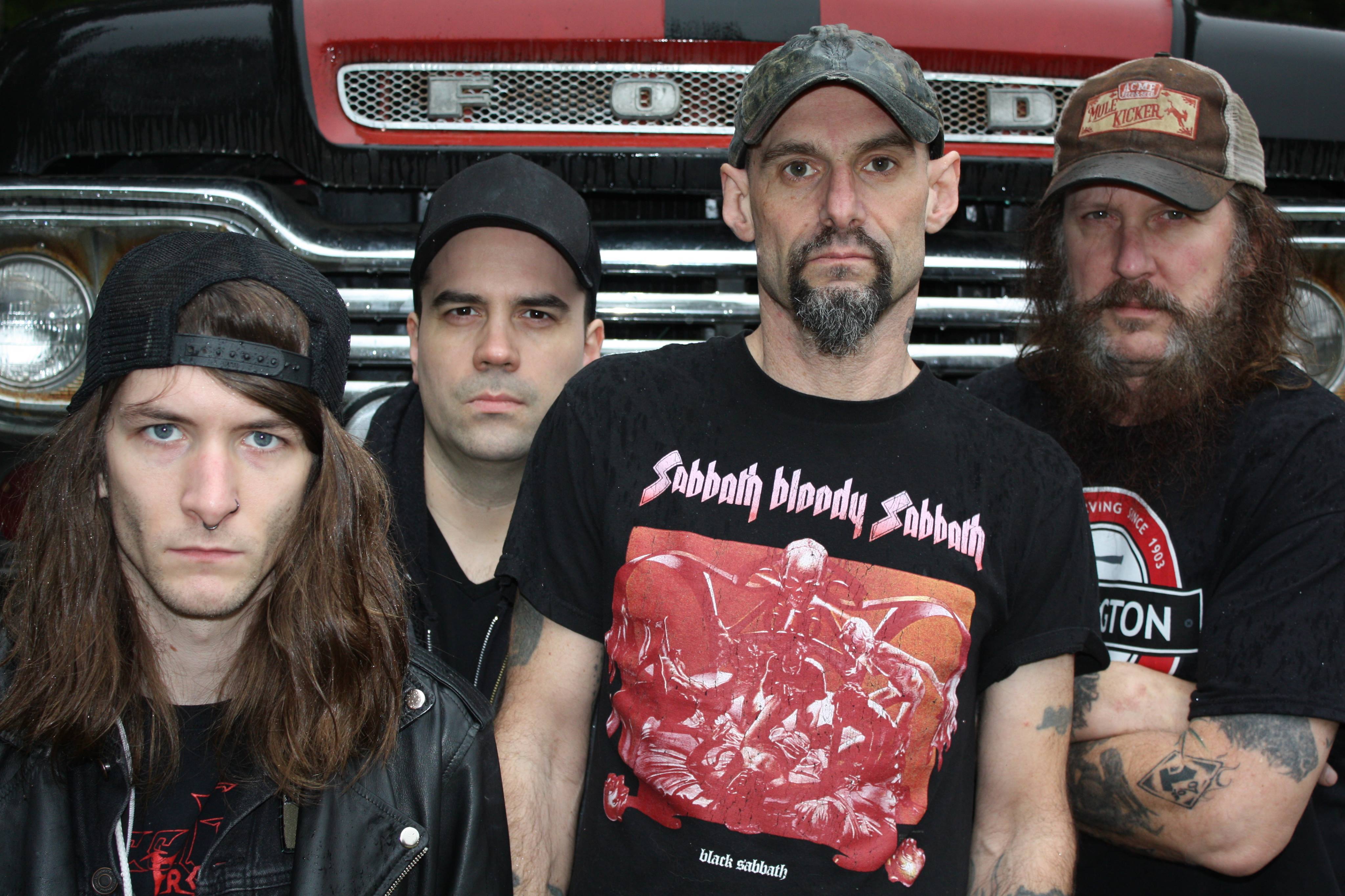 Pacific Northwest punk thrashers, Zeke are set to release 'Hellbender' via Relapse Records on March 30th, 2018 – the band's first full-length LP in 14 years. Their energetic, high-octane sound on 'Hellbender' is equal parts Motörhead-style rock n' roll/thrash and Circle Jerks', West Coast-influenced hardcore punk. The band takes a noticeably blue-collar approach to the songwriting by stripping things down to just the bare essentials – no frills, no fluff, no gimmicks; just pure, in-your-face, guitar-driven ferocity. With the traditional three power chords per song punk model, blazing guitar solos, and highspeed kick-snare-kick-snare drumming, 'Hellbender' offers a concise 15-track, 20-minute asskicker of a record that leaves no opportunity for a dull moment.
Originally formed in Seattle, WA back in 1993, Zeke has built up quite a reputation over the years for their wild live performances. At one point the group was named "the live band to beat" and "rock and roll outlaws" due to their vigorous work ethic on the road. In addition to their impressive live shows and a lengthy discography, the band's adrenaline-fueled songs have also been featured in several video game soundtracks including the Tony Hawk's Pro Skater series and Project Gotham Racing 3.
Today, the band proves to be still going strong with the lineup now consisting of founding member, "Blind" Marky Felchtone (lead guitar/vocals), Kyle Whitefoot (guitar), Dayne Porras (drums), and Kurt Kilfelt (bass).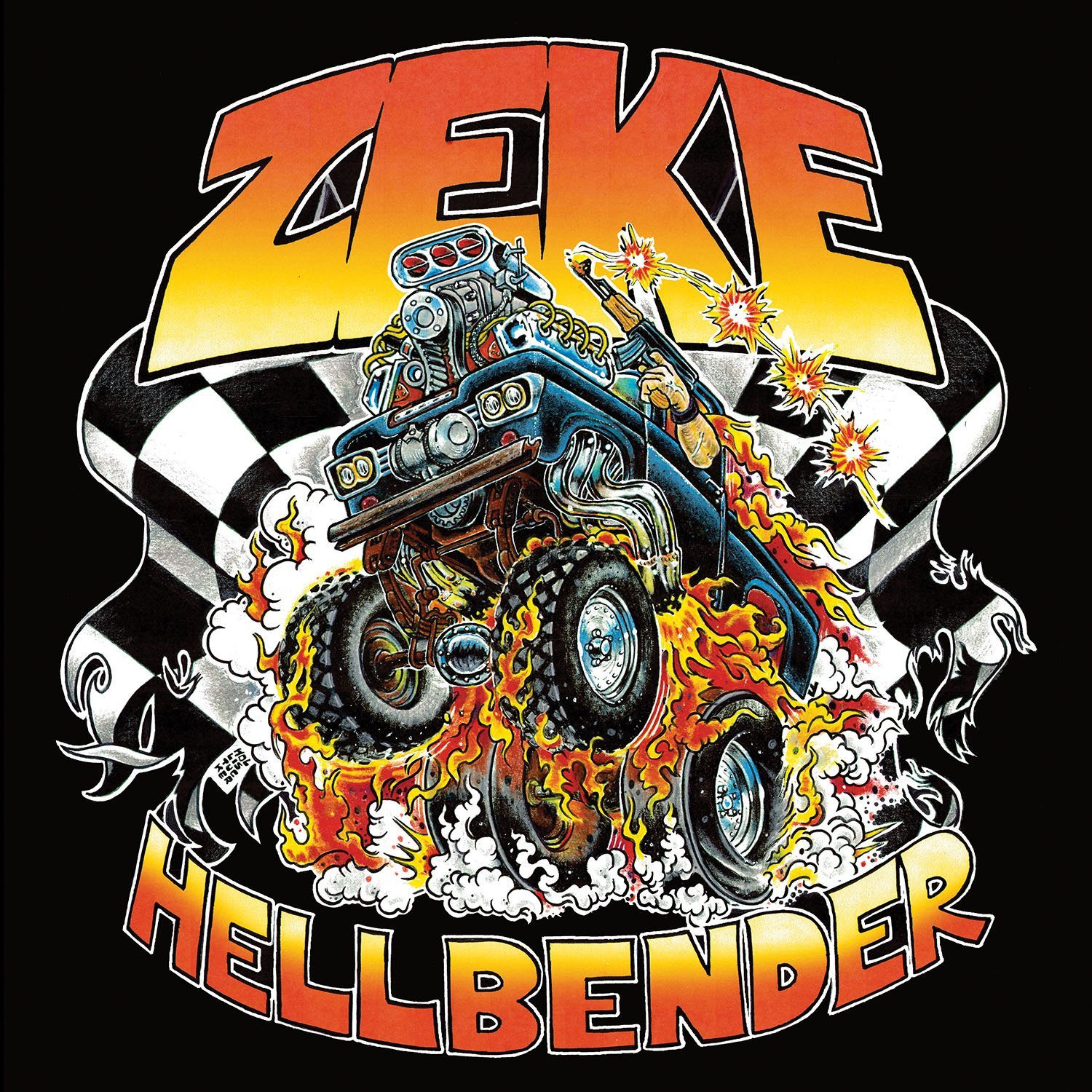 Production-wise, 'Hellbender' delivers on all expectations. The guitars are right out front in the mix, and the tone is mean and gritty with just the necessary amount of studio polish to maintain sufficient rawness while not sacrificing clarity. Drums and bass offer ample amounts of punch; and vocally, Felchtone's Lemmy-inspired, upper/mid-range assault provides an aggressively powerful performance throughout the record.
Tonally, throughout the album there is not much veering from the path. Most of the songs take on a similar pace and style from one to the next. There are enough subtleties between each track to keep things interesting, however, and with most songs clocking in at less than a minute-and-a-half in length, there is little chance for wearing out their welcome. There is an overall road vibe that runs throughout "Hellbender" that gives it a badass driving music feel – absolutely perfect for hopping into your old school hotrod and hauling ass down the highway to.
Album favorites are the hyper-speed, "All the Way," road anthem, "Two Lane Blacktop," the grooving crusher, "On the Road," and the straight up hardcore punk bruiser, "County Jail" with its gang vocal catchiness. The album as a whole offers a quality playthrough from beginning to end, but the strongest tunes seem to be frontloaded to the first half of the track list for the most part.
Overall, 'Hellbender' is a solidly entertaining record that will certainly appeal to fans of fast-paced, aggressive punk rock with flavors of thrash and rock n' roll. There is certainly no new ground being broken here, but what Zeke is able to deliver within their classic sounding style is an impressive and highly entertaining listen nonetheless. Definitely throw this album on during your next road trip or highspeed car chase.