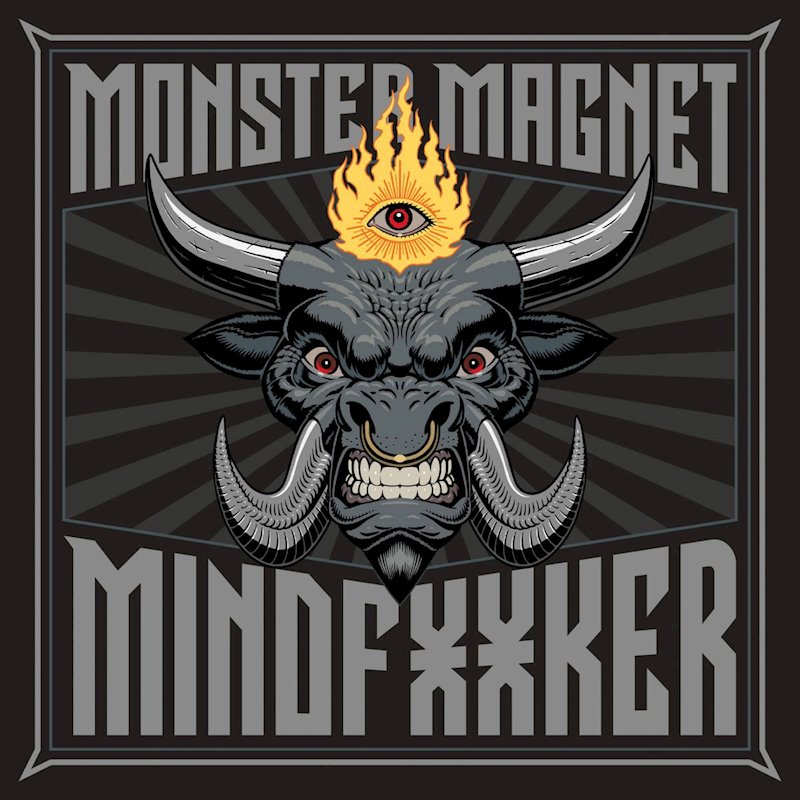 Monster Magnet
Mindf**ker
Napalm Records
Release Date: March 23, 2018
Since their now-infamous 1989 demo recordings Forget About Life, I'm High on Dope and I'm Stoned, What Ya Gonna Do About It? found their way into the bloodstream of the heavy music community, nobody's been able to pull off the whole "acid-sleaze space-rock" thing quite like New Jersey's Monster Magnet. From the thick, lysergic swirl of Spine of God, to the revved-up MC5-meets-Hawkwind riffing of Dopes to Infinity, to the stoner-arena crossover hit Powertrip, Magnet mainman Dave Wyndorf has expertly piloted his sleek silver machine through an asteroid belt of lineup changes and health scares, substance abuse and public opinion, emerging as something of a stoner rock elder statesman. On Mindfucker, the band's first album of original material since 2013's Last Patrol, Wyndorf and his slam-bang gang of hellraisers throw down the gauntlet with a tough, terse set of trippy rockers that prove they're still well in consideration for the title of Baddest Cats Around.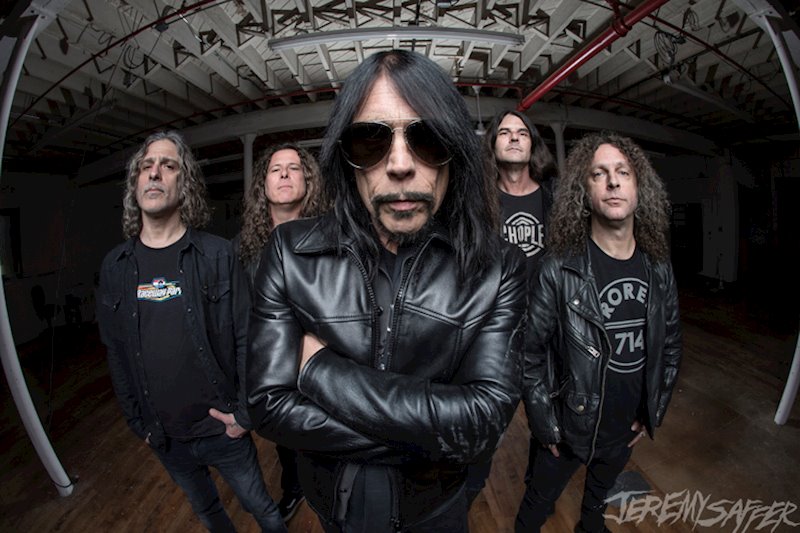 The songs assembled here are, by and large, just what you want them to be: sentient, monolithic riffpiles, controlled telepathically by hallucinogenic, parasitic earworms. There's always a steady tinge of psychedelia, to be sure, but overall Mindfucker is a piston-clanking pedal-to-the-goddamn-metal rock and roll record. Opener "Rocket Freak" is an apocalyptic snarler; "Soul" teeters from jittery verse to jangly chorus, both of which are big as all hell; the buoyant, grunting title track sounds like nothing so much as Foghat tripping balls. "Ejection" and "Brainwashed" are breezy but muscular three-minute-and-change Motor City rave-ups that would've been just as welcome in 1968 as they are now, while on the beefy "Want Some," Wyndorf issues a direct declaration of damnation to any and all would-be challengers to his scuzz-caked crown; he claims your mother rode his lizard (whatever that means), and he basically double dog dares you to do a damn thing about it. The overwhelming sense of tension and paranoia that seems to permeate every facet of modern life weaves its way into Wyndorf's wordplay throughout the album; on the powerful blast of wavy desert sleaze "I'm God," which envisages a vengeful deity that's finally had it with His ignorant and disrespectful creation, a humanity He sees as "a big pile of fucking up," and most explicitly on the album-closing "When the Hammer Comes Down," a swinging swagger-bomb that calls out the dipshits and lunkheads "rockin' Alpha on the dumb-ass side of town" while using their pickups as a flagpole as they drive through the wrong side of history. "All Day Midnight" is a change in the Mindfucker formula, an Iggy Pop-in-the-80's-styled throbber with a psych-rock underpinning, and "Drowning" may just be the album's high point, with Wyndorf coming off like a stoner rock version of modern-era Bob Dylan both lyrically and vocally on the emotive, understated verses before careening headlong into a chorus of pure power chord bombast.
The rock and roll world is a better place when Dave Wyndorf is an active part of it. The man's been through every possible level of the music business, from underground scene darling to splendiferous arena rocker to damn-near industry casualty to living, breathing legend and stoner-psych paterfamilias. He's got plenty of laurels he could rest on the rest of his days; Mindfucker is a crystal-clear cry that he has absolutely no intention of doing so.