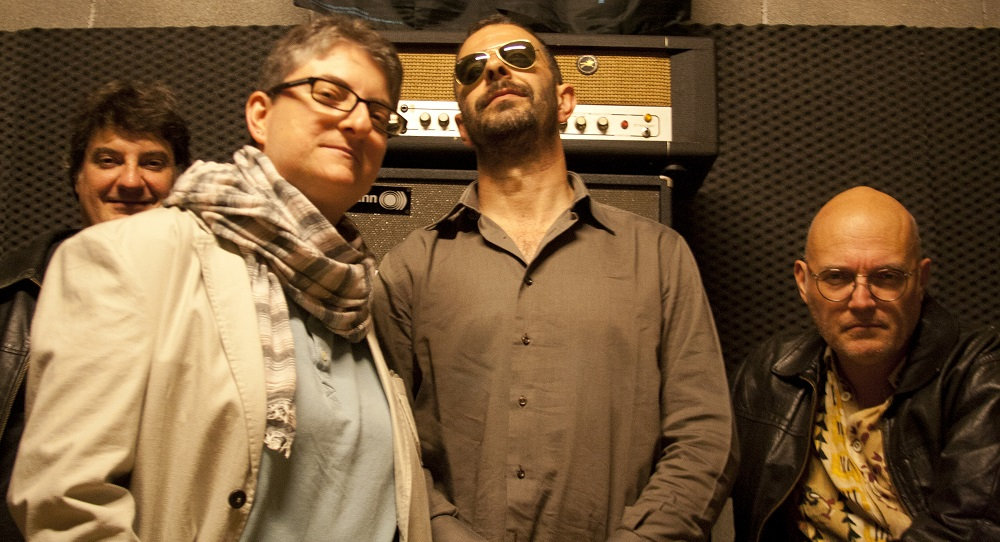 Void Generator claim they were born ten million years ago by extending the diagonal of the quadrilateral
of Pegasus up to b- Sirrah. The band is comprised of Gianmarco Iantaffi – Guitar, Sonia Caporossi – Guitar,  Enrico Cosimi – Synth and Devil's machines, and Marco Cenci – Drums. Void Generator debuted their first release in in 2004 with a self-titled EP. Then in January 2006 came 'We Have Found The Space' which contained 10 unique tracks. The follow up to the debut full length would take the band 4 years to release, but in 2010 they released the EP 'Phantom Hell And Soar Angelic'. Void Generator have a sound that isn't easy to pinpoint to a specific genre. The band draws influences from a wide variety of different musical styles across a number of genres. Their sound ranges from heavy 1970's blues and rock to indie British rock and also to psychedelic or stoner rock. Void Generator aren't trying to be a carbon copy of anything else that is out there. They are creative to a point that it's hard to describe. The bands remaining discography includes 2011's 'Collision' EP, the album 'Supersound' in 2014, and now the band has released their latest material in the form of an EP. The EP titled 'Prodromi' contains 4 tracks of unique appeal and it was released on September 30, 2017.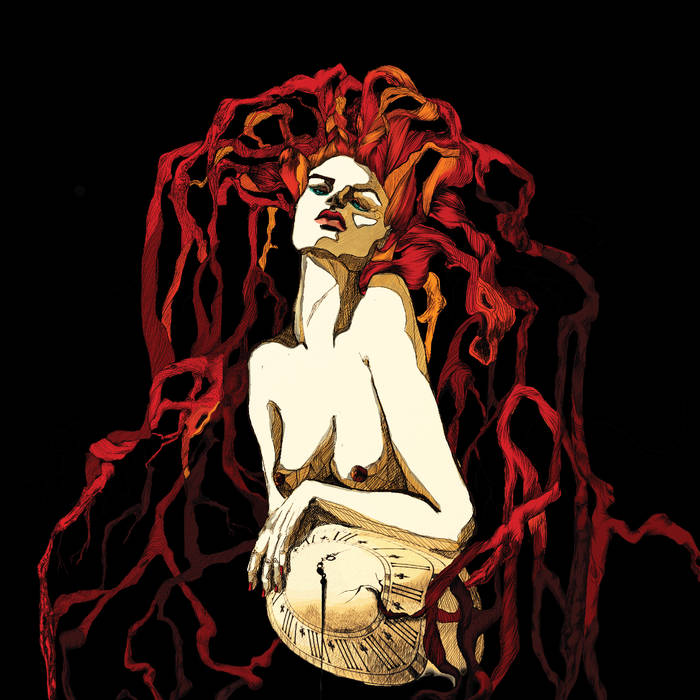 This EP boasts a large influence from what we may have heard from jam bands in the 70's but with a much more space rock feel. At times it was a truly live sound as the EP was recorded in their rehearsal space. They did mention "Sorry for the cosmic noises and orbital mistakes." So the EP is meant to have a raw, unrehearsed live feel to it and it certainly comes across in the music and might have even been recorded with a single mic. The EP starts off with the track "40 Kiloparsecs" and I have to admit the song instantly has a hook and a ton of groove to it. It's one of those songs that you hear and instantly you start headbanging along to the beat. It is by no means heavy but is flooded with a variety of different sounds some of which attribute to the bands spacey and psychedelic influences. A few minutes into the track it changes gears, comes to a screeching halt for a few moments and then picks back up at a different pace. The drumming is the most prominent sound within the track though the guitars and bass are still there as well. It can be incredibly hard sometimes for an instrumental band to keep your attention for the duration of an EP or album. With this lead track being 7 minutes long it shows that Void Generator can keep you on your toes and your complete attention.  One thing Void Generator does is build up mystery within their songs. You can tell when the song is about to change style, tempo or even volume in the case of "40 Kiloparsecs" but you never know which way they are going to go. Though the band doesn't list a vocalist on this track you can hear some faint vocals later in the track, but they seem almost muted and indistinguishable. From what can be derived of the vocals they sound very good, I believe if the vocals were recorded separate and they were more prominent on the track it would make the track even greater than it is now. The third track on the album is "I Am The Brave". This track has some really ambient and mesmerizing sounds. At times you keep waiting for the vocals to kick in but it never happens. Again here the drums are the slightly louder than any other instrument within the mix. Like mentioned previously I do believe this may have been recorded with a single mic, and though it works I believe the bar would have been raised if the instruments would have been recorded individually then mixed. "I Am The Brave" also includes some very cosmic sounds that goes well with the bands theme. The track also keeps the same tempo and pace throughout large portions of the song showing that the band can guide their instruments perfectly for the long haul without deviating from the overall feel of the song. When they do mix things up it slowly morphs into an almost completely different song, but they blend the change over so well you don't realize it. The final and longest track on the album is "Calvary". I believe they may have saved the best for last as this track is jaw dropping. Here they boast a very progressive sound with some small jazz influences. It's one of those songs where you just want to close your eyes and feel the music. The guitars really take over on this track though the cymbal crashes still resonate loudly. The delicate riffs and toned down percussion really attribute to this song being one of the standouts.
If you are into jam bands you will absolutely love this album. It's almost as if all of this EP is happening live without any rehearsal and Void Generator just has a tremendous chemistry together.  This is a very different way of recording an album but for this band specifically I believe it's worked well. Some bands deserve to be heard in their raw state and Void Generator is one of those bands that doesn't have to be polished and produced to stand out.