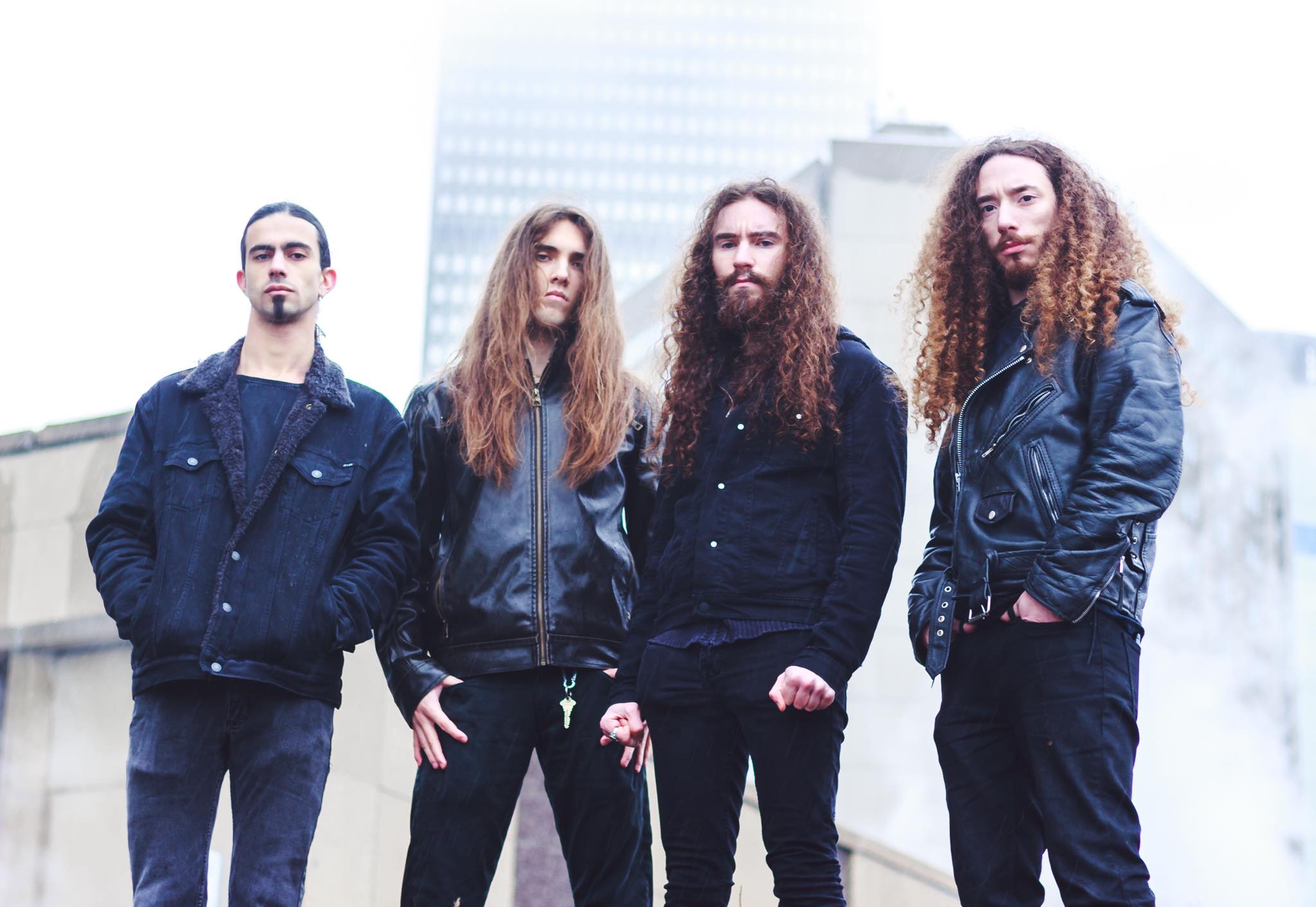 Boston-based, extreme metal band, Unflesh is set to release their first full-length studio album, 'Savior' on May 25th, 2018. The musical style on this record embodies the aura of black metal wickedness, while infusing technical death metal ferocity and rich, complex melodies in a way that transcend the confinements of a single sub-genre. The riffing is ingeniously intricate and inspired, vocals are venomous and vile, but those drums! The hyper aggressive drumming performance on 'Savior' is utterly relentless and impressive thanks to the otherworldly kit skills of drummer, Chris Dovas (Seven Spires). Not to diminish the other elements, which are arguably just as awesome, but what Dovas so phenominally brings to this record is almost its own selling point.
Originally formed by vocalist and guitarist Ryan Beevers, Unflesh was essentially a one-man solo project until German drummer, Hannes Grossman (Hate Eternal, Alkaloid) was enlisted to perform on the first EP, 'Transcendence to Eternal Obscurity' in 2016. Following the EP release, Unflesh was able to assemble a fully fleshed out, permanent lineup and hit the stage while working on 'Savior.' The band's current lineup now consists of Ryan Beevers (vocals/guitar), Chris Gardino (guitar), Chris Dovas (drums), and Peter de Reyna (bass).
At just over forty intensity-filled minutes across eight tracks, 'Savior' offers up an ample serving of foul delights. From the cinematic opening notes of the title track, the dark stage is set for the impending onslaught. Once the song gets going, the aforementioned drum work elevates the level of aggression to monumental heights. Vocally, Beevers spews authoritatively with a mid-range, hissing growl that complements the instrumentation to chilling effect. Melodies are delivered in the form of classical guitar-influenced thrash riffing and gothic-style atmospherics for this impressively awesome album opener.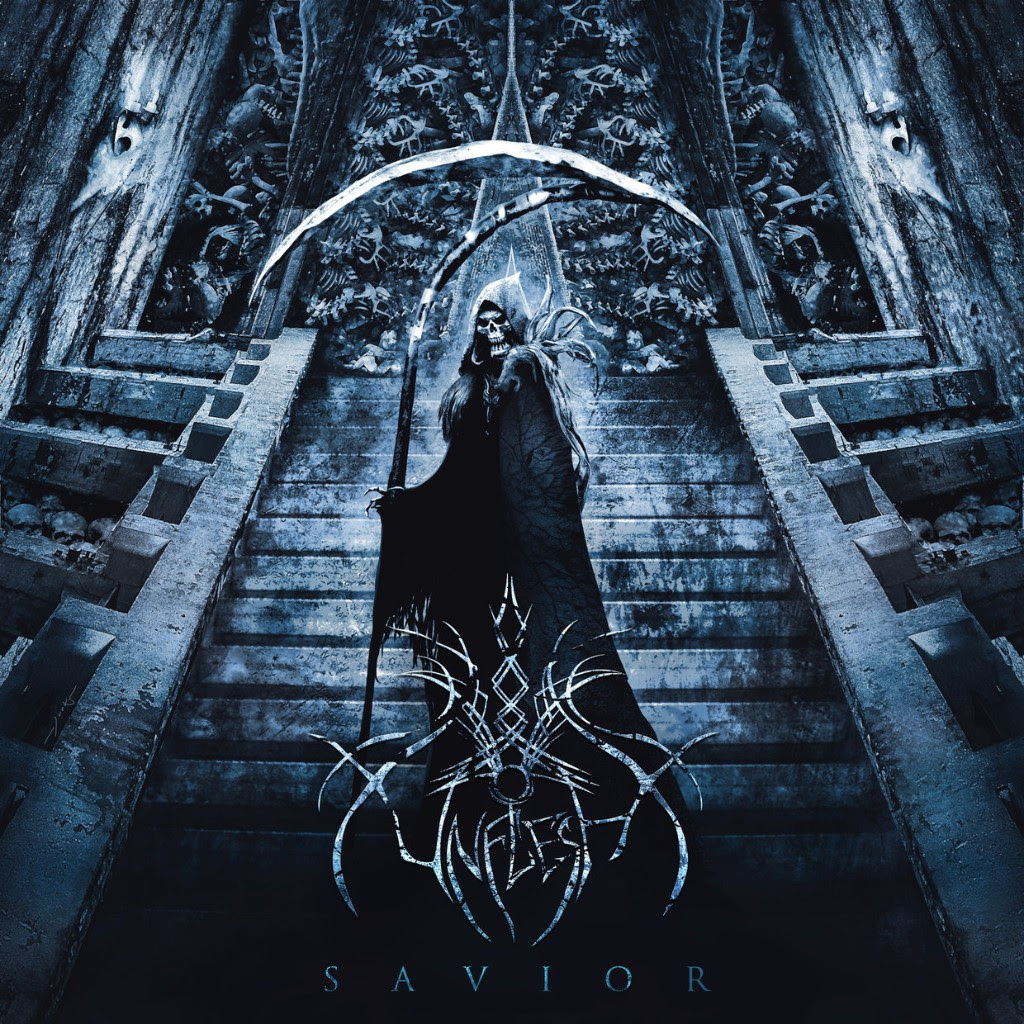 First single, "Bestowal of Decay" is pure, bludgeoning power. With intricate, intense riffing and arguably the most impressive guitar solo of the album, it's a comprehensive example of the level of musicianship Unflesh has at their disposal. Third track, "Final Writhe," while keeping in tone with the gothic feel, also incorporates slower, melodic, post-black metal breakdown sections and a face-melting guitar solo. Fourth track, and one of my personal favorites is "Erosive Devotees." This explosively pissed off little number contains some of the album's sickest riffing, including a bottom-feeding, Morbid Angel-style skullcrusher coming in at just around the four-minute mark.
Second single, "The Eradication Commenced" spirals the listener deeper into madness with its upfront, eerily unsettling bass grooves and ever-shifting, odd time signatures. The guitar work here is perhaps some of the album's most creative, alternating between dissonant tech death thrashing and complex, classical-style arpeggios as the song progresses.
Offering a refreshing dose of soulfulness and melody is the powerful, post-black metal-flavored epic, "Caliginous."  With the combination of melodic, hook-heavy guitar leads and pained, often double-tracked vocals, the song is able to achieve ballad-esque levels of emotion.
Album closer, "Disintegration God" starts off with a classical guitar shredfest intro that would easily turn Beethoven into a headbanger. It progresses through multiple groove-oriented riff transitions and clever bass work. The exceptionally awesome soloed outro is especially exciting just before the final moments of haunting atmospherics to top off the 'Savior' experience in dramatic fashion.
Founding member, Beevers, who currently attends the prestigious Berklee College of Music certainly seems to take a scholastic approach to his art. The classical influences and virtuosic care exhibited throughout 'Savior' serve to elevate the music above the standard blackened death fare of the day. For fans of Arsis, Dissection, Necrophagist, Naglfar, Emperor, Fleshgod Apocalypse, Obscura, Dimmu Borgir, Alterbeast, and Revocation; 'Savior' will certainly be an album to make the long-term playlist.