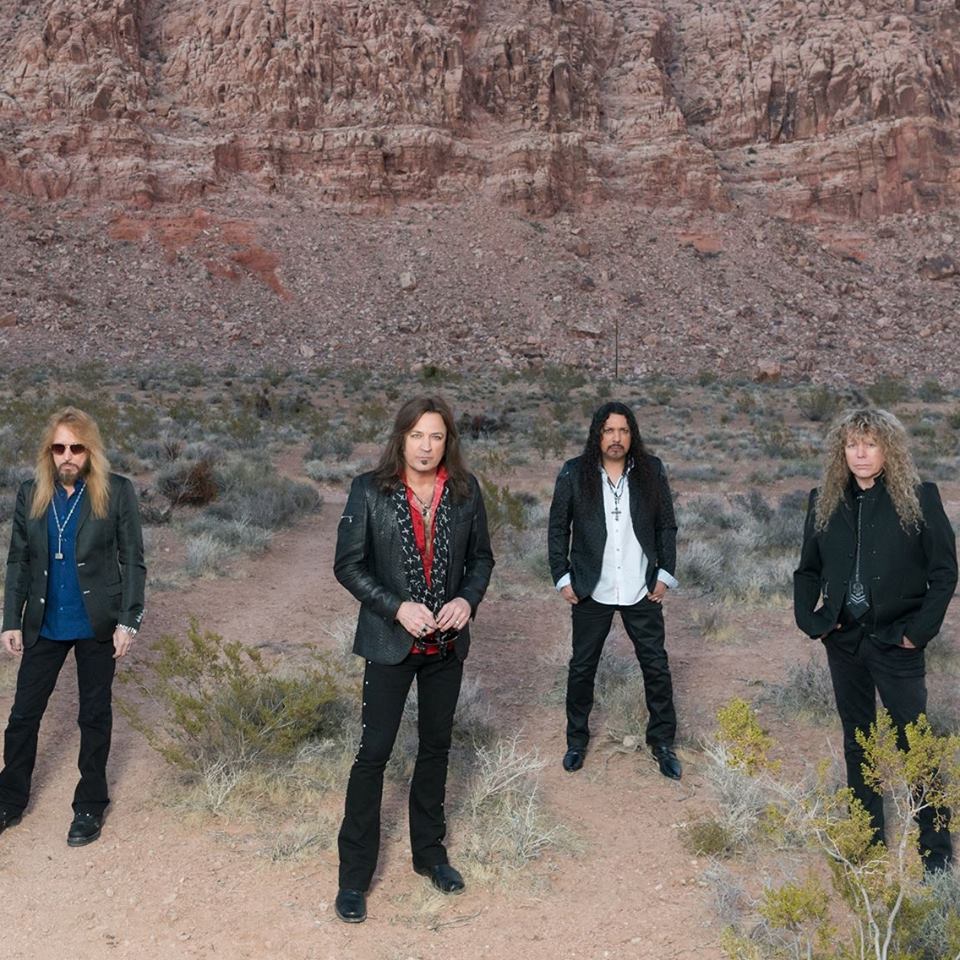 Legendary Christian rock band, Stryper, are coming back with a brand-new album to add to their discography. 'God Damn Evil' is the title and it will be released on Frontiers Music SRL April 20th , 2018. Stryper's current members are Michael Sweet (vocals, guitar), Oz Fox (guitar), Perry Richardson (bass), and Robert Sweet (drums).  It's amazing to think that Perry Richardson is the new bassist for Stryper. Being a bassist for the 1990's glam band, Firehouse, it's mind blowing to think that in the future, Perry would stand along with Michael and Oz.
Stryper hails from Orange County, California. They originally started out under the name, Roxx Regime. In 2007, they released an album of demos from 1983 title 'The Roxx Regime Demos' on Fifty-Three Five Records. If you have never heard it, do yourself a favor and check it out! Awesome demo tracks. In 1984, Stryper made their big break with 'The Yellow and Black Attack,' and from there, the rest was history. But you must know their biggest release, 'To Hell with The Devil' released in 1986. The first album cover had angels on it and what looked like pulling a soul from hell. There was so much controversy that the record company discontinued that album cover and made it straight black with red lettering that said, 'To Hell with The Devil.' An interesting concept if you ask me. With 1,000 + shows under their belt, Stryper has reached out to so many fans. The spirited messages in their songs and their love of the Lord has made so many believers. Goes to show you how strong music can really be. Without further ado, let's get into the new album.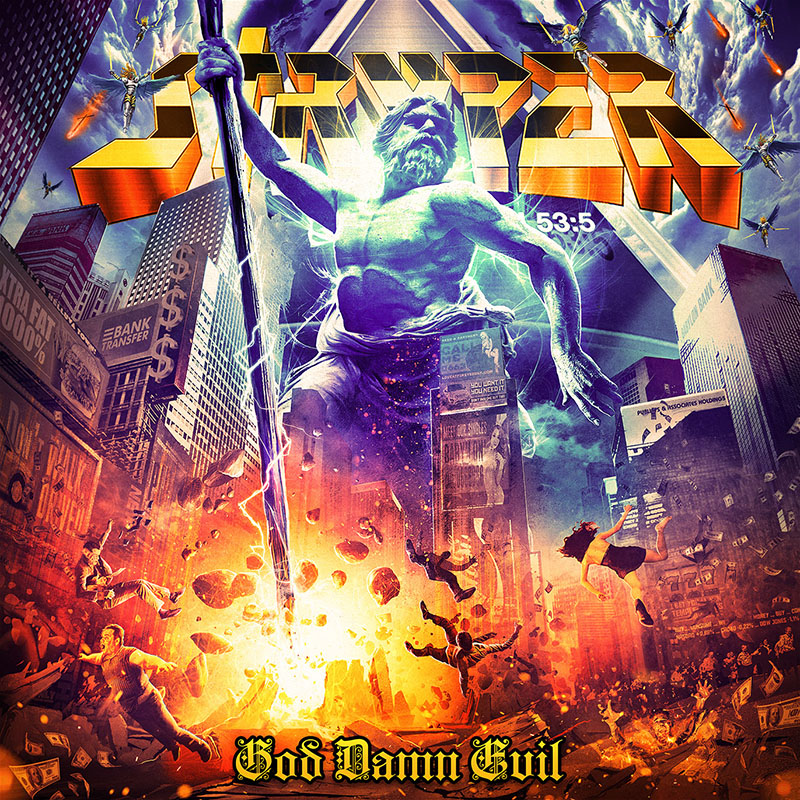 'God Damn Evil' is so powerful. The rawness on this album, it's like someone took a trip back into the mid 80's and brought a piece of it back to present day. The vocals are so sharp, and delivered with pin point precision. The guitars have so much power behind them, that they will shake your house like heavy thunder. The bass lays down such a groove, that your head will move through the whole album. The drums pound like waves against the shore, creating a constant rhythm throughout the album. Michael Sweet's voice still has that electricity, if you will, just like he did in the 80's. One track that brings that out especially is "The Devil Doesn't Live Here". Good gosh! Starting out is a drum intro by Robert. Double kick city. Talk about adrenaline and blood flowing after hearing this. Michael's vocals are amazing, he literally screams in moments of the song that will leave you wondering, "How does he do this?" Oz and Perry sure don't let up either. They are tight and make the song flow very smoothly. The team of Michael Sweet and Oz Fox on guitar is hard to beat.
"Sorry" has this amazing groove, and likely the most groove filled track on the album. That groove is created by bassist, Perry who relentlessly strums away from start to finish on this track. Stryper has some magic on this track, some of it hard to explain; it simply makes the hair on your neck stand up. Imagine an anvil coming down on a stack of heavy chains. That's "Sorry" in a nutshell.   You'll be sure to put this song in your playlist. The title track "God Damn Evil", is a show stopper. This song has Stryper written all over it. Starting out, is a cool drum and guitar intro then followed by a deep bass line which leads into Michael Sweet with a mountain shaking scream! There is no let up. The guitars are in your face. Such a killer track. If you were to play this track at a super high volume, I'm sure your chromosomes would be rearranged. The track is spectacular, you could say it's pretty "God Damn Evil"
Overall, Stryper's new album is very heavy and could knock down a full sized Grizzly Bear. The riffs cranked out by Oz and Michael are vigorous, and the drumming is top notch and the bass is deep and very smooth. You will not be disappointed with Stryper's new album. Once you give it a listen, be prepared to have it in your rotation for a long time. It's that good of an album. Stryper never fails with making fans happy. They sure haven't failed us this time.