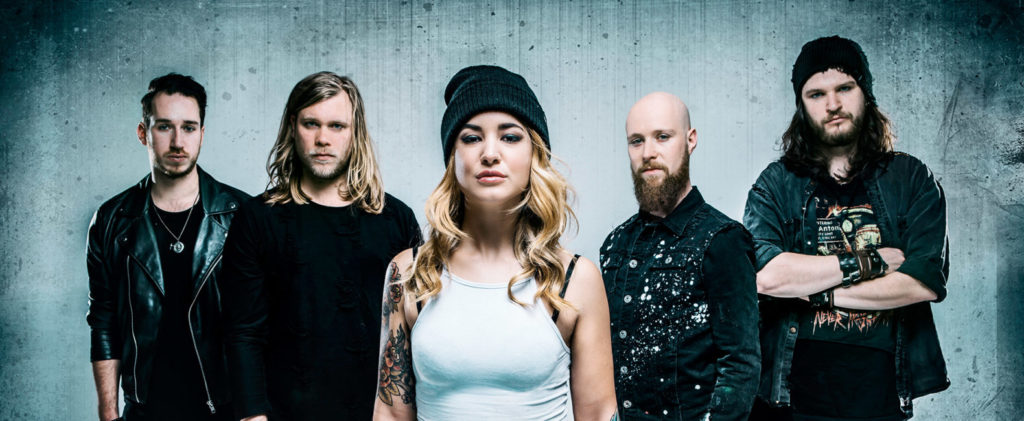 The Charm The Fury is a metalband from Amsterdam, The Netherlands that doesn't fit in 1 genre and that's exactly why I like them as a band. They have melodic riffs with clean vocals as well as growling. This shows what Caroline Westendorp as a vocalist is capable of. They consist of 5 people. Vocalist Caroline Westendorp, bassist Lucas Arnoldussen, drummer Mathijs Tieken, guitarist Rolf Perdok and Martijn Slegtenhorst. It all started with their EP 'The Social Meltdown',This EP didn't get by unnoticed, right after this EP they debuted with their first album called 'A Shade Of My Former Self'. After this they played live on a lot of big festivals like Graspop, Download, Fortarock, Lowlands. They even played with Slipknot and Papa Roach, if this doesn't get you hyped then I don't know what will.
The album has been released on the 17th of March on the label Arising Empire (Europe) and it's already a big hit. It was recorded at Wisseloord, ICP Belgium, the mixing was done by Josh Wilbur, Ted Jensen , Stefan Glaumann and Brian Gardner. Josh also mixed for Megadeth, Lamb Of God and Hatebreed. Stefan has done some additional mixing for Rammstein, Paradise Lost and Within Temptation. Brian has done mixing for David Bowie and Suicidal Tendencies and Ted mixed some stuff for big names like Thy Art Is Murder and Machine Head. The album is a really big step into something great. It's diverse and it's nothing to joke about.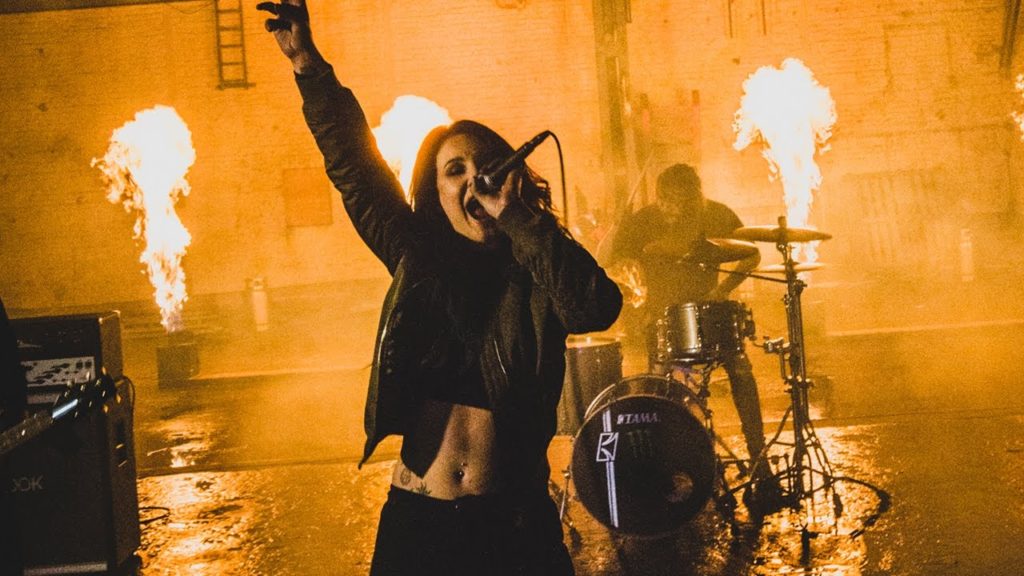 Their album starts off with the song "Down on the Ropes", This song has been out since the 20th of January this year and it has been a big hit ever since. The song is breathtaking, its chaotic while the message is really clear. It also has a great solo which is always nice to have. The music video itself shows a filthy man with misbehavior towards Caroline, when the video progresses you will notice that the man is getting revenged by Caroline for misbehaving. To me it's about getting revenge on a person that has either physically or mentally abused you.
The second song from the album is "Echoes" and its in response to the aftermath of the attacks on Charlie Hebdo in Paris back in 2015. After this incident there was a debate whether or not we should be able to offend other religious beliefs in particular and whether free speech can go too far. The reason why I love this song so much is because it shows why we should be able to offend other religions. Without freedom of speech we can't express ourselves and we won't be able to make a change to what we think should be done differently. As quoted by the band itself 'At the end of the day, offense is something that is taken, not given'.
The 8th song the album offers is "Silent War", in comparison to the other songs this song is really emotional and soft. It's played quite slow and it consists of only clean vocals and a slow yet emotional guitar solo. The reason why i think this track is perfect is because it's completely different in comparison to the other songs on the album yet it fits the album perfectly. We've all had wars inside of us that were silent to the outside and for me that's exactly what this song is about.

The sound of the album seems to be strongly affected by 90's music, "The Hell In Me" sounds nu-metal where the songs "Blood And Salt" and "Silent War" sound really rock like. "Break and Dominate" and "The "Future Need Us Not" have a really strong vibe of anger, lyrically and instrumentally. You can also hear some clear groove influences on the first track "Down On The Rope". So if you like diversity in an album with a lot of hard hitting emotions then this is the album for you.
Follow The Charm The Fury here: