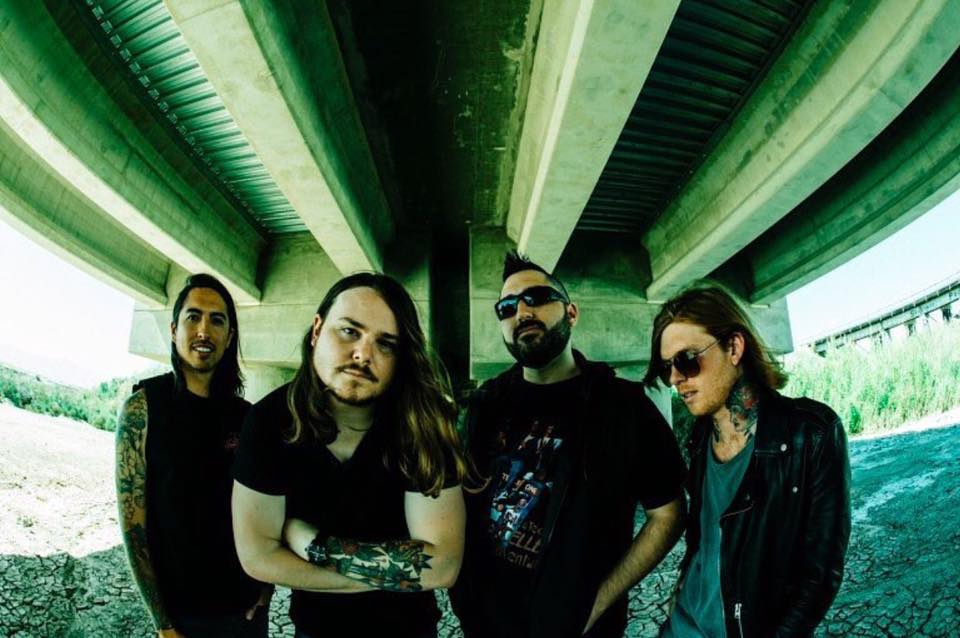 2018 has already been a great year for music for the most part as far as new releases, new tour announcements, and new band updates go.  So far this year, we've been graced with several brand new kick-ass albums and several more on the way with one of those being the new release from metalcore giants Of Mice & Men, 'Defy'.  The brand new album, set for release this Friday, January 19, is the band's first album since the recent departure of former frontman, Austin Carlile, who left the band in late 2016 to focus on recovery from a long-term illness.  Stepping up to take over vocals, bassist Aaron Pauley utilizes 'Defy' to showcase just how qualified he is for his new position in the band.
Since their genesis in 2009, Of Mice & Men have become one of the biggest names in the music industry fusing sugary-sweet melodies, captivating hooks, and aggressive, in-your-face energy.  The band released their self-titled debut album in 2010, gaining notoriety with hits like "Second & Sebring" and "Those In Glass Houses".  Of Mice & Men gained momentum with the success of their sophomore album 'The Flood', and used that momentum to cement the Of Mice & Men name into history with the release of 2014's 'Restoring Force' which has come to be known by fans as arguably the band's "best" album.  With over 100 million cumulative streams, 'Restoring Force' packed a heavy arsenal with numbers like "Feels Like Forever", "Would You Still Be There", and "Bones Exposed" and made its way all the way to #4 on the Billboard Top 200.  The guys followed up the successful album with another success, 2016's 'Cold World' which sold 19,000 copies in its first week and appeared at #20 on the Billboard Top 200 in the U.S.  'Cold World' would become the last album to feature long-time frontman, Austin Carlile.
Since Carlile's departure, bassist Aaron Pauley has assumed vocal responsibility as well as continuing his role as the band's bassist, bringing the current lineup to consist of Pauley, drummer Valentino "Tino" Arteaga, lead guitarist Phil Manansala, and rhythm guitarist Alan Ashby.  The quartet have compiled 12 of the strongest songs to collectively assemble Of Mice & Men's newest release, 'Defy', an aptly-named album in reference to the struggles and hardships that surrounded the band and their defiance to succumb to failure.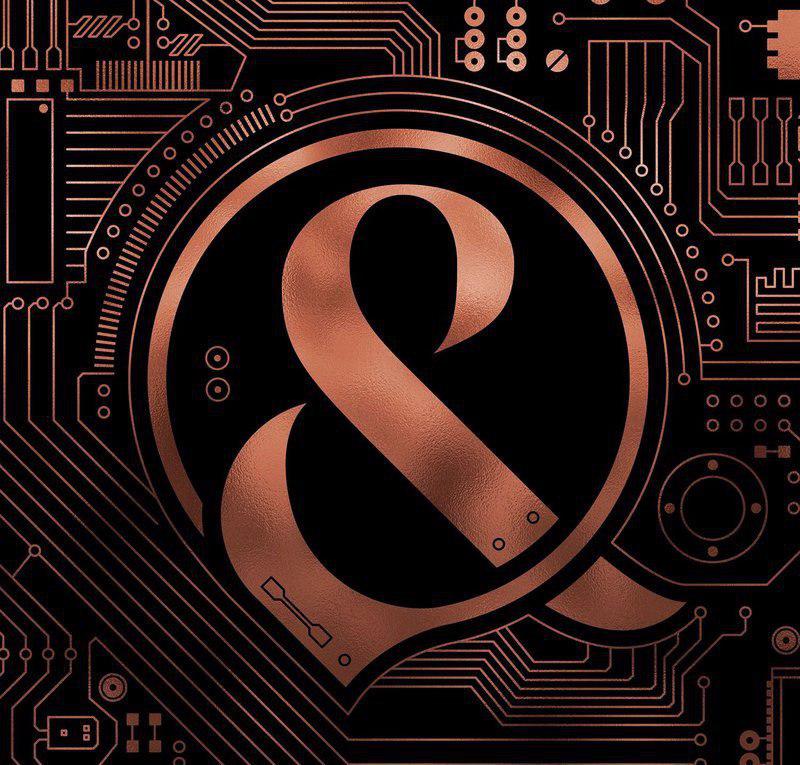 "Making this record was so much more about figuring out who we are and developing that, rather than trying to reinvent ourselves and come out with something new…we live in a culture where everything is digested seconds at a time. Instead of 15 minutes of fame, it's 15 seconds of fame. Even though it's become a one-serving singles and streaming industry, we make records that you're meant to digest over a long period. For the past five years that this lineup has been together, people have expected us to fail. We took that and let it be a motivating fire for the overall vision. Change won't define us. We're going to define ourselves. We didn't want to become a new band; we just wanted to be Of Mice & Men."
'Defy' as a whole pushes the boundaries of the metalcore genre and blends into several influencing genres that can be identified throughout.  The album kicks off with the title track introduced by a lone guitar pumping out the main riff before being joined by the entire band in an explosive onset of ripping guitars driven by a wide, pounding bass and aggressive, double-bass-ridden drum blasts.  "Defy" not only acts as the album's opener but also introduces Aaron Pauley's marriage of soft, crystal clear singing with guttural lows to the (in my opinion) improved Of Mice & Men sound.  I fully support the decision to open the album with such an intense display of energy, as it only grows stronger from there with the hard-hitting follow up to "Defy", "Instincts".
By most definitions of a "heavy" song, "Instincts" ranks a little higher than "Defy", in my opinion.  It storms out of the gate with an intro powered by Arteaga's fantastic drum work which yields to a lone guitar, once again, belting out the song's main riff just before being accompanied by the rest of the rhythm section, strung along by Pauley's earth-shattering screams.  To me, "Instincts" is one of the album's strongest songs, spotlighting Pauley's finely-tuned vocal abilities, both clean and unclean.  From there, the album moves into a more toned-down, anthem-like jam, "Back To Me".  Although the song is a little less aggressive than the previous two, it still lingers in the hard rock plane.  "Back To Me" focuses more on the band's melodic abilities while still boasting a driving, technical drum track with tasteful guitar work.  The song contains lyrics within the melodious chorus, "Every part of me/Catches on fire underneath/When I ignite, you'll see/Maybe I can light the way/I can light the way back to me". 
Skipping to the album's sixth entry, "Vertigo", strikes a nerve in fans of 2000's hard rock as it channels the feeling of the hard rock super hits of that period, and, to me, is one of the easiest songs on the album to point out some of the band's influences.  Following up "Vertigo", Of Mice & Men treat us to the seventh track on 'Defy', a supercharged version of the iconic Pink Floyd hit "Money" which possesses a modern-day twist while maintaining the original spirit of the song.  Lead guitarist Phil Manansala really shines on this track, preserving David Gilmour's masterful solo that transforms into an accelerated end section, where Manansala shows off impressive work of his own.
As mentioned before, the album contains several entries that are as heavy as most songs of their genre, but the album's tenth track, "Warzone", takes the top spot for the heaviest song on 'Defy', in my opinion.  The mosh pit-ready installment is an energetic auditory beat-down from start to finish, with the exception of a temporary dynamic change that builds right back into a flood of double-bass blasts and djent-like guitar riffs behind Pauley's screams of "THIS IS A WARZONE!"  Stepping further the realm of djent, "Forever YDG'n" is the album's best display of the style.  Lyrics like "You hate for sake/There's no stopping me, you're getting in my way…" give the song a feeling of determination and empowerment, which is easily one of the overall themes of 'Defy'.
'Defy' wraps up with the album's softest, most melodic song "If We Were Ghosts".  The song's personality matches the title, with haunting backing vocals over swirling, clean guitars blanketed by Pauley's soulful, reverb-laced croon.  The song's chorus emits a sorrowful feeling with the lines "I have to wait 'til I get to the other side/Just to see you, Just to see you/I have to wait 'til I get to the other side/'Cause I never got to say goodbye".  The song maintains the same dynamic for the duration of most of the song, ending with an acoustic guitar that melts into silence, drawing 'Defy' to a close.
If you have ever considered yourself even remotely close to being a fan of Of Mice & Men, or even if you only "heard that one song that one time", 'Defy' will change your whole perspective on the band for the better.  I'm thoroughly impressed with what the guys have done despite all the challenges they've faced thus far, and I'll forever recommend 'Defy' to anyone and everyone who have not yet given it a listen.  Of Mice & Men have recently announced they will be headlining The Defy Tour with supporting acts Blessthefall, Cane Hill, Fire From The Gods, and MSCW.  Tickets and details are available HERE.  Get out and check out a show near you and be sure to pick up 'Defy', in stores Friday, January 19!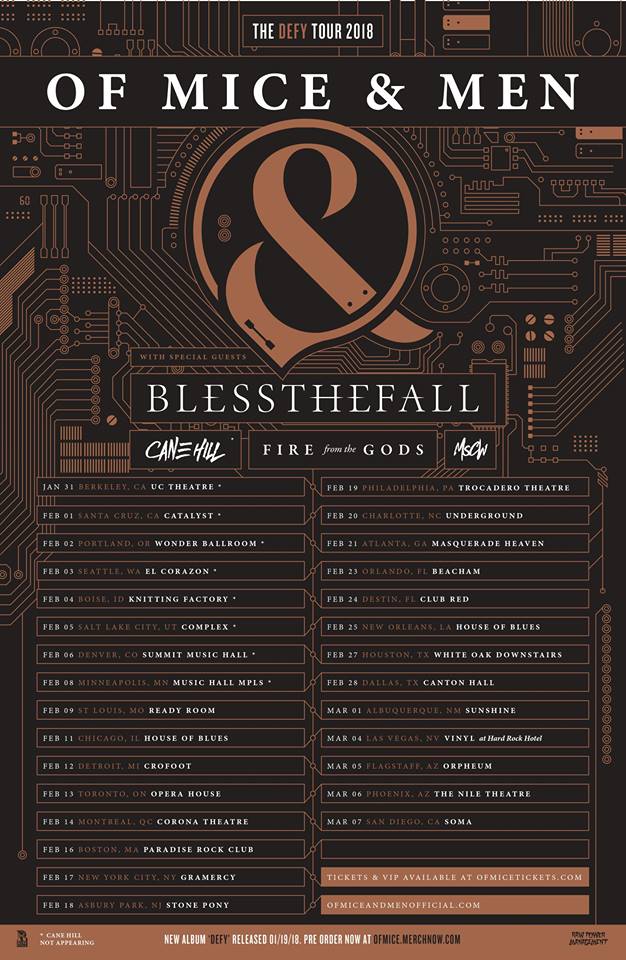 'The Defy Tour' Tour Dates
Feb. 1 – Santa Cruz, CA – Catalyst (no Cane Hill)
Feb. 2 – Portland, OR – Wonder Ballroom (no Cane Hill)
Feb. 3 – Seattle, WA – El Corazon (no Cane Hill)
Feb. 4 – Boise, ID – Knitting Factory (no Cane Hill)
Feb. 5 – Salt Lake City, UT – Complex (no Cane Hill)
Feb. 6 – Denver, CO – Summit Music Hall (no Cane Hill)
Feb. 8 – Minneapolis, MN – Music Hall MPLS (no Cane Hill)
Feb. 9 – St. Louis, MO – Ready Room
Feb. 11 – Chicago, IL – House of Blues
Feb. 12 – Detroit, MI – Crofoot
Feb. 13 – Toronto, ON – Opera House
Feb. 14 – Montreal, QC – Corona Theatre
Feb. 16 – Boston, MA – Paradise Rock Club
Feb. 17 – New York City, NY – Gramercy Theatre
Feb. 18 – Asbury Park, NJ – Stone Pony
Feb. 19 – Philadelphia, PA – Trocadero
Feb. 20 – Charlotte, NC – Underground
Feb. 21 – Atlanta, GA – Masquerade Heaven
Feb. 23 – Orlando, FL – Beacham
Feb. 24 – Destin, FL – Club L.A.
Feb. 25 – New Orleans, LA – House of Blues
Feb. 27 – Houston, TX – White Oak
Feb. 28 – Dallas, TX – Canton Hall
March 1 – Albuquerque, NM – Sunshine
March 4 – Las Vegas, NV – Vinyl – Hard Rock Live 
March 5 – Flagstaff, AZ – Orpheum
March 6 – Phoenix, AZ – Nile Theatre
March 7 – San Diego, CA – SOMA
March 24 – Flemington, Australia – Download Festival
'Defy' Track Listing"
Defy
Instincts
Back To Me
Sunflower
Unbreakable
Vertigo
Money
How Will You Live
On The Inside
Warzone
Forever YDG'n
If We Were Ghosts