Leaves' Eyes is:
Elina Siirala – Vocals
Alexander Krull – Vocals
Thorsten Bauer – Guitar/Bass
Pete Streit – Guitar
Joris Nijenhuis – Drums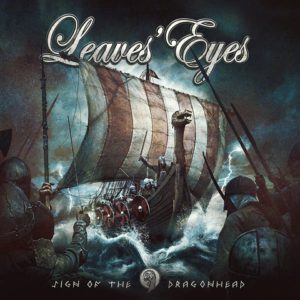 Sign of the Dragonhead
Any fan of Symphonic, female-fronted Metal is intimately familiar with, now legendary, Leaves' Eyes. Over the course of the last fourteen years, the band has released a total of six albums including Lovelorn (2004), Vinland Saga (2005), Njord (2009), Meredead (2011), Symphonies of the Night (2013) and King of Kings in late 2015. Based on a myriad of Nordic themes such as the mystical, underwater world of the mermaid, adventures of the ancient mariner, Celtic folk songs, tales of heroic women over the course of mankind's existence and, most recently a concept album revolving around the first king of Norway, Leaves' Eyes has carved their epic status in stone and set a firm foundation for the entire Symphonic sub-genre of Metal. By April 2016, Finnish vocalist Elina Siirala replaced long-standing front-woman Liv Kristine amid much drama and controversy. Fans from all over the world held their collective breaths as the first act of the band played out to its close. Once Elina proved herself at Hammersonic in Jakarta, Indonesia, Metal Female Voices, Wave Gotik, Treffen, Masters of Symphonic Metal, Full Metal Cruise and many other, fans breathed a sigh of relief knowing that Elina had what it takes to carry the standard. This should come as no surprise since Liv had a hand in choosing her replacement. Last year, Leaves' Eyes ventured on their most bold world tour yet, hitting Europe, Asia, North America and South America; even being joined by one of my favorite bands, Sabaton, among many others and selling out shows throughout. Unfortunately, I have not had the pleasure of seeing Leaves' Eyes live but are said to have "shows [that are] are spectacular events featuring breathtaking stage sets like a Viking ship or the unforgettable 'Swords in the Stone' monument."

This brings us to January 12, 2018 when Leaves' Eyes releases their much-anticipated seventh album, Sign of the Dragonhead on the AFM Records label. A first with the new line-up, Sign of the Dragonhead does not disappoint even though it does have a slightly different color with the new vocal tone and decidedly heavier overall feel than earlier releases. Thankfully, these changes sound more evolutionary than revolutionary. Everything that has worked for Leaves' Eyes to this point is left entirely intact, even picking up the adventures of King Harald and the Vikings, where King of Kings left off during the title track and opening song of the new CD. Martial choirs fronted by Elina quickly spin into a vortex of heavy rhythm and kept on course by complex guitar changes and melodies. Because of Siirala's higher vocal register, the contrast with Alex Krull's growl is more pronounced and dramatic, providing space for the rest of the band to traverse cleanly within. "Across the Sea" follows as a Metal rendition of a traditional folk jig; even including lutes and whistles woven among crushing yet fluid rhythms and aggressive guitar work provided by Bauer and Streit. Warm acoustic piano and sad vocals welcome us to "Like a Mountain". Themed as a "tragic Icelandic love saga", this track incorporates lovely harp along with Elina's heartbreaking yet angelic vocals juxtaposed against heavy, rhythm based parts to create a tangible feeling of tension and release; albeit on the sad end of the spectrum. Music alliterating lyrical themes is difficult to effectively accomplish, but is done with perfection here. Celebrating the revel surrounding the fortress and army built by King Harald in the 960's on the southeastern tip of the isle of Wolin and to the ancestory of Alex Krull, "Jomborg" again takes a jig and paints it with Leave's Eyes definitive color. Telling the tale of this hallowed land where the king eventually died in 985, Alex takes a more forward place as Siirala narrates. Very catchy tune and likely to get stuck in your head once listening to it a couple of times. Changing lyrical gears from non-fiction to legend, "Völva" pairs unlikely instruments like uilleann pipes with screaming guitars and fiddles with Metal drumming while exploring sorcery from the Northern Countries. What might be the most unique song on the album, "Riders on the Wind" has a Celtic vibe with a decisively Traditional Metal sound, even mimicking bagpipes with guitar! Pure fun, this one. In stark contrast to "Riders", "Fairer Than the Sun" is a truly moving and gorgeous ballad that sets Elina's airy pipes over a harp fronted orchestra and acoustic guitar before adding passionate Metal harmonies to mix. Being a sucker for clean, classical female vocals and harp, I have to admit having my breath caught in my throat a couple of times during this beautiful track, making this my favorite one on the album, if forced to pick one. This one will stay with me for quite a while. Blasting through the mist created on the aforementioned track comes "Shadows In the Night". A quick, pulsing Metal rhythm lays the foundation for complex and heavy guitar melodies driven home by some of the most challenging vocal arrangements on Sign of the Dragonhead and showing the songwriting genius Leaves' Eyes has to offer. Falling back to the unusual combination of instruments and traditional folk used in earlier songs, "Rulers of Wind and Waves" stands as a chant-like clash between man and the high seas; the music steering the ship instead of outright lyrics. This serves as a segue into "Fires In the North" where Elina's accented English is more pronounced and adds a cool tone to the song's early 80's Hard Rock vibe like Fastway or Aldo Nova with a sharp, modern Metal edge. Very unique take on one of my favorite eras of music. Again utilizing London Voices (Star Wars, Lord of the Rings, Hunger Games) and Victor Smolski's Almanac Symphony Orchestra from Minsk, "Waves of Euphoria" takes classic music themes and adds some of the grittiest Metal used on Sign of the Dragonhead. This combination is interspersed with dueling guitars set to a Celtic timbre and rhythm. Almost constant bridging from one style and lyrical intent to another makes this closing track and longest on the album one of the most interesting songs to be immersed in. There is a lot going on and Leaves' Eyes' ability to keep everything on the rails is simply amazing. Brilliant end to a spectacular album.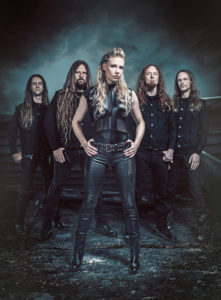 I have been a fan of Leaves' Eyes for a few years now and am highly impressed with this, their latest effort. While some things are a bit different as described above, nothing has been degraded and the band retains absolutely everything that has gotten them to the precipice where they now sit today. If you are a fan of Symphonic Metal, especially of the female-fronted variety, Sign of the Dragonhead should be a welcome addition to your collection. If you dig the historically based themes like those of Sabaton and want a different style to dip your toe into, you can do no better than Leaves' Eyes. If you were already a rabid fan of the band and were worried about changing vocalists, you have absolutely nothing to worry about. This is simply the next step in the evolution of Leaves' Eyes!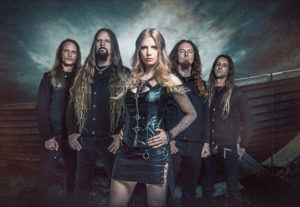 Tracklist for Sign of the Dragonhead:
"Sign of the Dragonhead"
"Across the Sea"
"Like a Mountain"
"Jomborg"
"Völva"
"Riders On the Wind"
"Fairer Than the Sun"
"Shadows In the Night"
"Rulers of Wind and Waves"
"Fires In the North"
"Waves of Euphoria"
Available on bonus CD:
"Beowulf" (bonus digibook)
"Winter Nights" (bonus digibook)
Instrumentals of all tracks
Alex Krull, Thorsten Bauer – Producers
Stefan Heilemann – Cover Artwork
Mastersound Entertainment – Studio
Stefan Heilemann – Photographer
Release date: January 12, 2018
More information on Leaves' Eyes can be found on their Website and on Facebook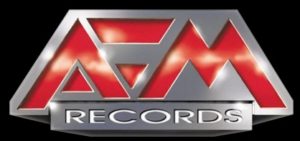 AFM Records (YouTube, Facebook, Instagram, Twitter, Web, Shop)