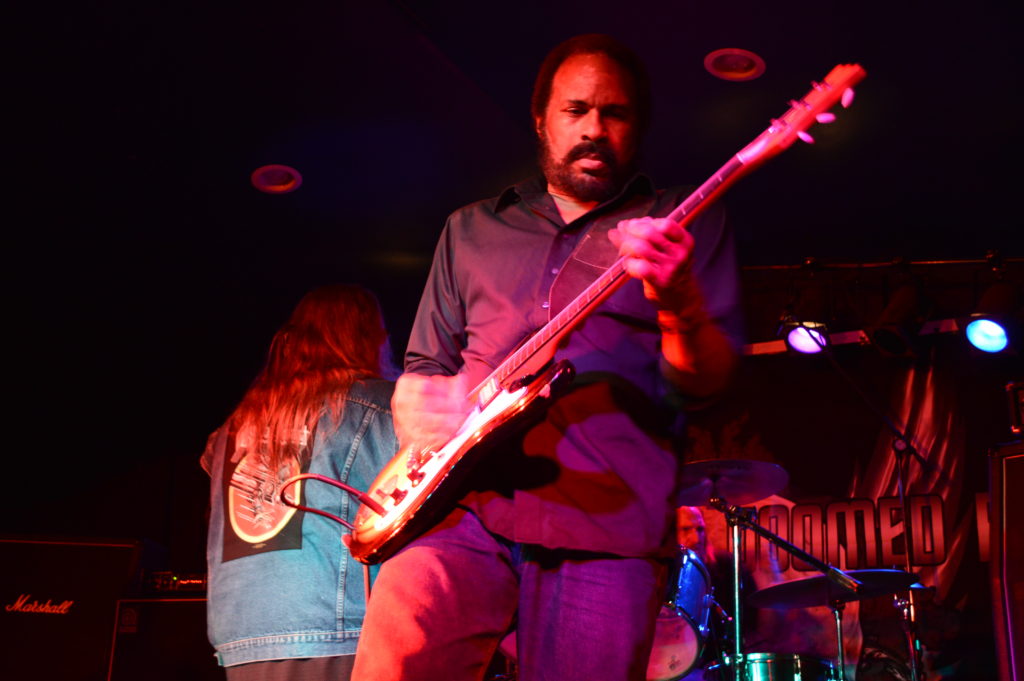 Maryland based doom metal band IRON MAN guitarist Alfred Morris III is unfortunately no longer with us. He passed away this morning at the age of 60. Their Facebook page confirms the same news and the cause of death  is unclear at this time. Alfred being one of the founding members, carved out some of the most ghastly doom riffs during his time in the band. He managed guitar duties on most of the band's studio recordings. He has also showcased his abilities on the keyboard on the band's 1993 debut, 'Black Night' and the subsequent year's sophomore effort,'The Passage'.
Alfred Morris III was also involved in a different band called FORCE with whom he recorded just their debut EP and their eponymous debut full length in 1981 and 1991, respectively.
His most recent contribution was IRON MAN's latest studio album, 'South Of Earth', which was released under Rise Above Records on September 13, 2013. Morris was quite a well known, talented and respected figure in the American doom metal scene, especially in the Maryland/Virginia/DC area. The last song Alfred recorded was 'Black Morning', which was a tribute to the victims of West Virginia/Western Maryland flood of November 1985.
His death has left significant void in the scene and he is a man that cannot be replaced. Metal Nexus sends Alfred's family, band members and friends heartfelt condolences. Thank you Alfred for all the riffs!