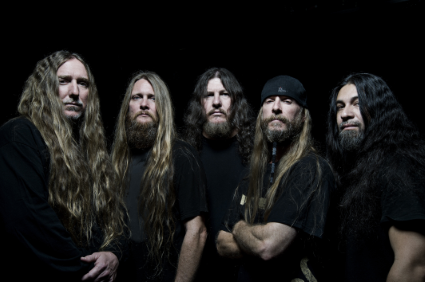 Florida based death metal legends Obituary, are coming out with a new album via Relapse Records on March 17th 2017 and will run a 10 song track listing. This will be the bands 10th studio album, spanning a long career started all the way back in 1989 with the bands debut release titled 'Slowly we Rot'. Obituary has been considered death metal elite ever since, you cannot bring up death metal without hearing the name Obituary. The bands previous release 'Inked in Blood', set a very high standard to surpass or even match, with great reviews from critics and fans alike. The year is 2017 and one of the giants of the genre has returned.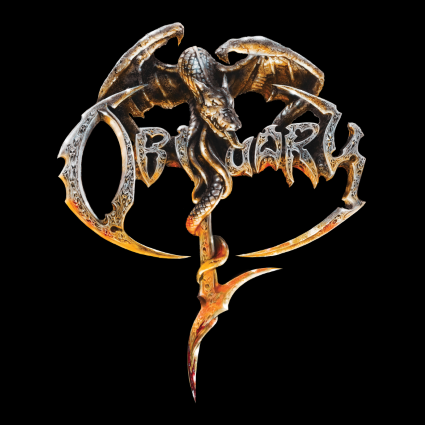 This is my album of the year prediction until further notice. It is easily the best release of 2017 thus far. Did we really expect any less from this band? The trademark gargle style scream of John Tardy, accompanied by the super fast and super heavy and still have that hard as hell yet slow sludgy sound instrumentals are all here and what we would expect. Right from the intro track "Brave" we have what exactly what we want from this band and it's nothing short of awesome. Three tracks that stood out to me were "Sentence Day", "Kneel Before Me"and "Turned to Stone". These three tracks span everything this album has to offer. "Sentence Day" was our first taste off this new album. It's crazy solo heavy. More then you may expect from Obituary and damn do they shred on this track. Incredibly impressive solo's. It's refreshing to see that a band that's been around this long can still try new things and make it feel right at home with their original sound. "Kneel Before Me" sends it right back to the death metal style that lays in the bands deep seeded roots. Lyrically and instrumentally, straight death metal, lyrics yelling "Kill them all!", double kick steadily passed throughout, that heavy as hell guitar and a much darker solo. Awesome sounding track that we would expect to hear on an album by these guys. "Turned to Stone" is the sludgy, style I was talking about, minus a pretty cool more melodic solo towards the end of the track. The record is a thrill to listen to start to finish, every song is masterfully crafted into the death metal goodness we all love and want.
Picking songs from this record is ridiculously hard. Every song has something that makes it worth checking out. Not a quality many bands have these days. In that same breathe its hard to differentiate each track as it has the bands core style in it. It's best described as Obituary doing what they do best. Keep adding and refining the wheel they helped and had huge hand in creating. This legendary band has released yet another legendary album.
'Obituary' track list:
"Brave"
"Sentence Day"
"Lesson in Vengeance"
"End it Now"
"Kneel Before Me"
"It Lives"
"Betrayed"
"Turned to Stone"
"Straight to Hell"
"Ten Thousand Ways to Die"
Check out Obituary on the links below.