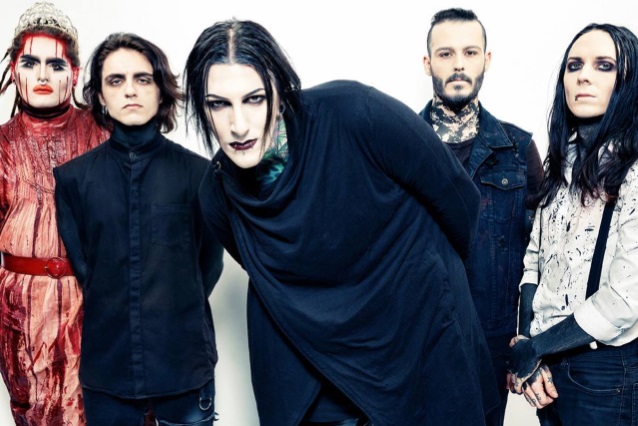 Motionless In White has always been one of the most populair bands in their genre, from their shock value to the intense and creepy writing to their heavy breakdowns that will make you stop breathing they have never once stopped being a force not to be reckoned with and that definitely includes 'Disguise'!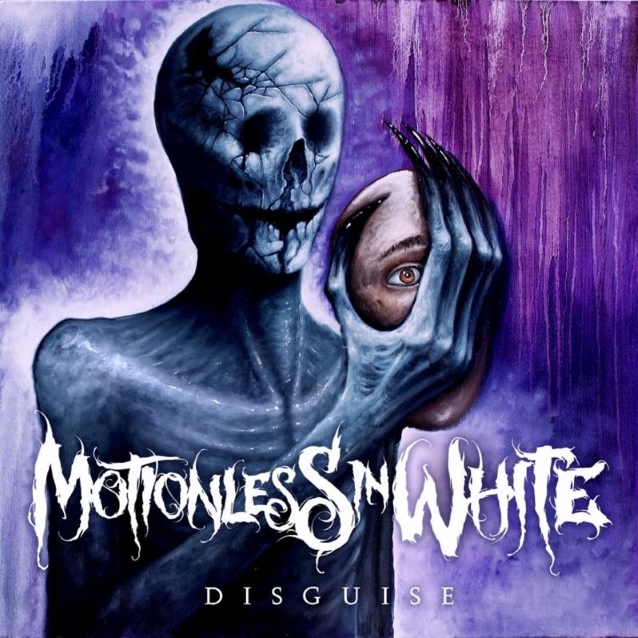 Let's kick it off with their title track "Disguise". Since its release on the 29th of April it has already gained almost 3 million views and I am sure more are to follow. With the first ever glimpse of what the entire album may hold this is exactly what I hoped for. A perfect combination of their latest 'Graveyard Shift' & 'Creatures'. It has that glorious and catchy chorus from 'Graveyard Shift' and the aggressiveness from the mighty 'Creatures' album. Who wouldn't like an album like 'Disguise'?
Talking about 'Creatures', the 4th track from the album "Thoughts & Prayers" is absolutely amazing. And I mean that to the fullest extent possible. It is straight up coming from the even darker and heavier side of Motionless In White and I love it. Not even a minute in and you already witnessed something you could not have been prepared for. All this needs is a music video and it is a done deal. The vocals are on point and the riffs and drumming are ever changing. If you are a fan from the past this is THE song for you!
Oh and what about "Another Life"? From sounding like the best ever second part to "Eternally Yours" it has lyrics that will touch many of us. It may not be anything like "Undead Ahead 2: The Tale Of The Midnight Ride" (which is a great song) or even "Broadcasting From Beyond" but it holds a special place just like "Eternally Yours" did. And I am glad this is on the album, even though the darker and more brutal songs are epic this is all 'Disguise' was missing. Can't wait to see this live!
Last but not least is "Broadcasting From Beyond". While releasing an album that will go down in metalcore history they were having a great time as well and that's what I love about Motionless In White. From the very serious and soul touching songs like "Another Life" and "Catharsis" to the ones like "Holding On To Smoke" or even "/c0de" the album 'Disguise' clearly doesn't lack diversity and the song "Broadcasting From Beyond" proves that even more! With this one they are all having a laugh and it is with no suprise knowing how the artists are themselves. When I thought the album couldn't get any better they release a track like this. Just amazing. This to me is what music is all about and they packed it into a single album yet again!
'Disguise' is for sure an album you need to be checking out fully and luckily you can right here! And if you are interested in buying your own copy (which I hope you are) you can do that right here!
Motionless In White:
Chris Motionless – Vocals
Ricky Horror – Guitar
Ryan Sitkowski – Guitar
Vinny Mauro – Drums