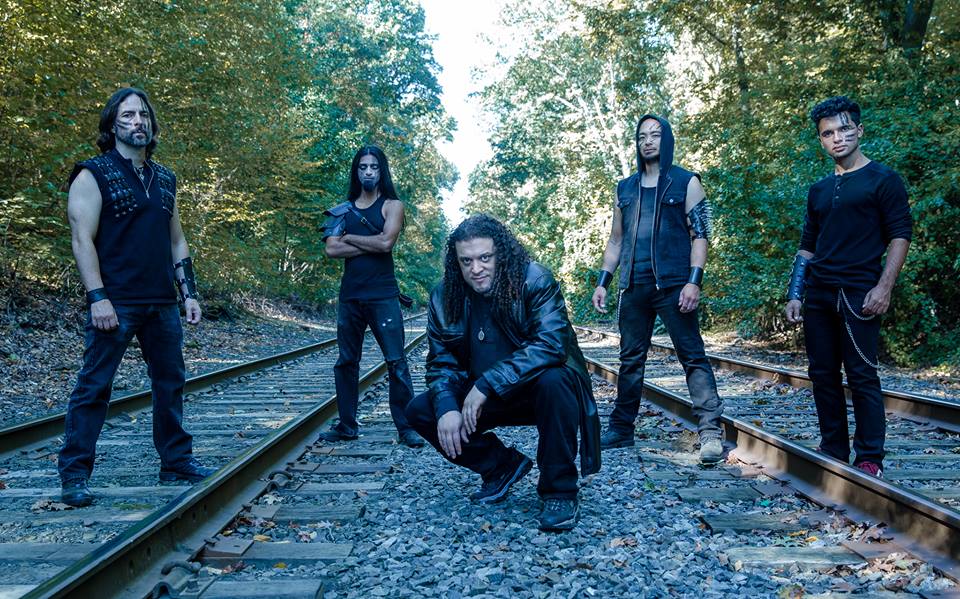 Merging massive dueling guitars and epic lyrics infused with Norse mythology, Last Legion melds technical melodic riffs with the primal aggression of Scandinavian metal. When the war horn sounds, these New World Vikings gather from the far corners of the earth. In 2013 the New York based band released their debut album 'Edge Of The World'. That debut cemented that these New Yorkers will be a dominant force when it comes to the viking metal genre. Powerful riffs and gut wrenching vocals that any established band would proud of. Last Legion not only have Norse mythology lyrical themes but they blend technical death metal, and various other styles that really make the band unique. The band recently released their follow up album 'Muspelheim'. The album was produced by Aady Pandit (Jotunheim). Vocalist Jason Ayala has said "We are always trying to top ourselves, so I have to believe that our magnum opus is yet to come. However, I will say that this album is a massive step forward, and we are incredibly proud of what we have created".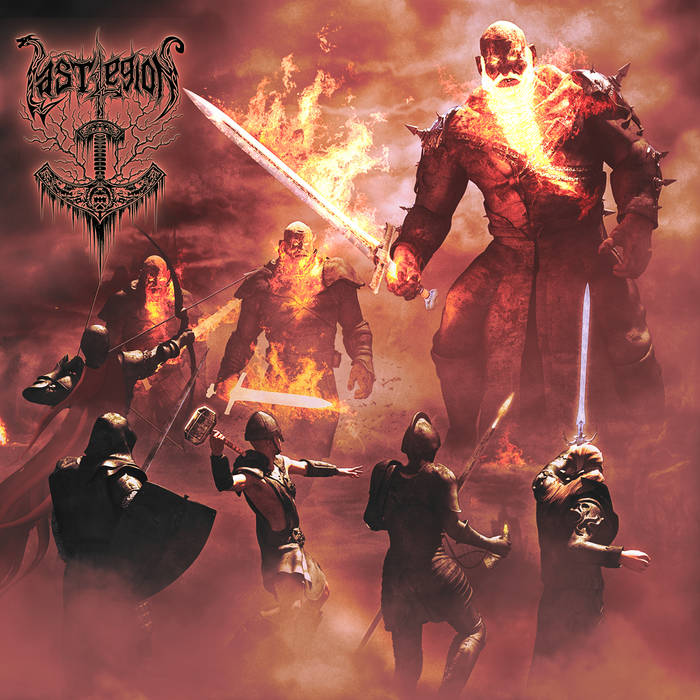 The album starts things off with a 1 minute intro called "The Rising". It truly has am orchestra based theatrical feel, and its right on par; so sit back grab your popcorn and prepare to enjoy one hell of an album. The true opening track "Beyond The Northern Waves" begins with the sound of water as if a ship is come ashore. Then it delves directly into these heavy aggressive riffs.  When Jason Ayala's vocals kick in it's like perfection. The instrumentation and vocals couldn't be paired any better. The bass playing by Rich Mollo adds this amazing bottom end to the track that really ties everything together. Not only on this track but the majority of the tracks the drumming is some of the fastest I've heard and the double bass kicks are a nonstop thud to your chest. "Arsenal " speeds things up a notch which is saying something because the bad is by no means slow. Ayala shows he can belt out vocals at a rapid pace for long periods of time without taking a breath, its a talent few harsh vocalists are equipped with. "God Ov Chaos" is the single from the album and for good reason. On this track you can really hear the bands Scandinavian death metal influence. Last Legion create a massive amount of different elements within their music. Often when listening to bands this heavy it becomes repetitive and one dimensional; that is not the cast with Last Legion. On each track they find a way to make it different and interesting without straying away from their overall sound. "Haunted By Dreams" has to be my overall favorite song on the album. It has a much more raw quality than some of the other tracks. Instead of these constant grinding riffs you also get these occasional softer riffs that break up the heaviness and allow some light into the incredible darkness the band unleashes.
This is an album I highly suggest for everyone to pick up. It's always amazing when something as surprising as this makes its way to your desk, but not knowing about this band is the worst form of punishment and no one deserves that. If you like intelligent lyrics, norse mythology, jaw dropping vocals and riffs for days then this album is for you. This band will be a major contender in metal for years to come. Already looking forward to their next album. Don't let me persuade you about this band, listen for yourself below to the full album, you can thank me later.