---
The present and the future is bright for Southern California's rockers, Joyous Wolf. Since forming the band in 2014, they have been wowing audiences with their refreshing brand of bluesy, modern-style, classic hard rock sound and electrifying live performances. A huge part of that onstage electricity is powered by lead vocalist Nick Reese who impressively channels his inner James Brown and Jim Morrison as he shakes and shimmies like a bonafide old soul frontman – ladies beware. Throw in some jumps, a flip, and a few splits that would make David Lee Roth stand up and take notice, a tremendous voice that are equal parts Eddie Vedder, Bob Seger, and Robert Plant, and you have one dynamically entertaining individual in Reese.
Make no mistake, however, the rest of the group are no slouches either. Drummer, Robert Sodaro, who originally met Reese back in the sixth grade, provides the powerful and soulful backbeat for the quartet. Greg Braccio, who brings his bluesy bass-plucking skills to the mix, first met Sodaro back in the private high school they both attended. Guitarist, Blake Allard embodies a bit of fellow Gibson axe-wielder Jimmy Page, particularly during his tripped-out slide guitar moments and mind-blowing solos. By sheer chance, Allard was first discovered by Reese in the acoustic room at a local Guitar Center. The whole encounter only lasted about 15 minutes and included a Creedence Clearwater Revival, "Born on the Bayou" jam session before the two ended up exchanging contact info to form Joyous Wolf soon after with the other members.
Roadrunner Records quickly signed the band after briefly seeing them perform live in 2017 and they've been on fire ever since. Their first single "Mountain Man" was followed up last year by November's release of a cover of Mountain's "Mississippi Queen," and original song "Slow Hand" simultaneously. After months of whetting fans' appetites for what may well be the next wave of groundbreaking rock music, let's take a deep dive into the debut release of 'Place in Time' from Joyous Wolf.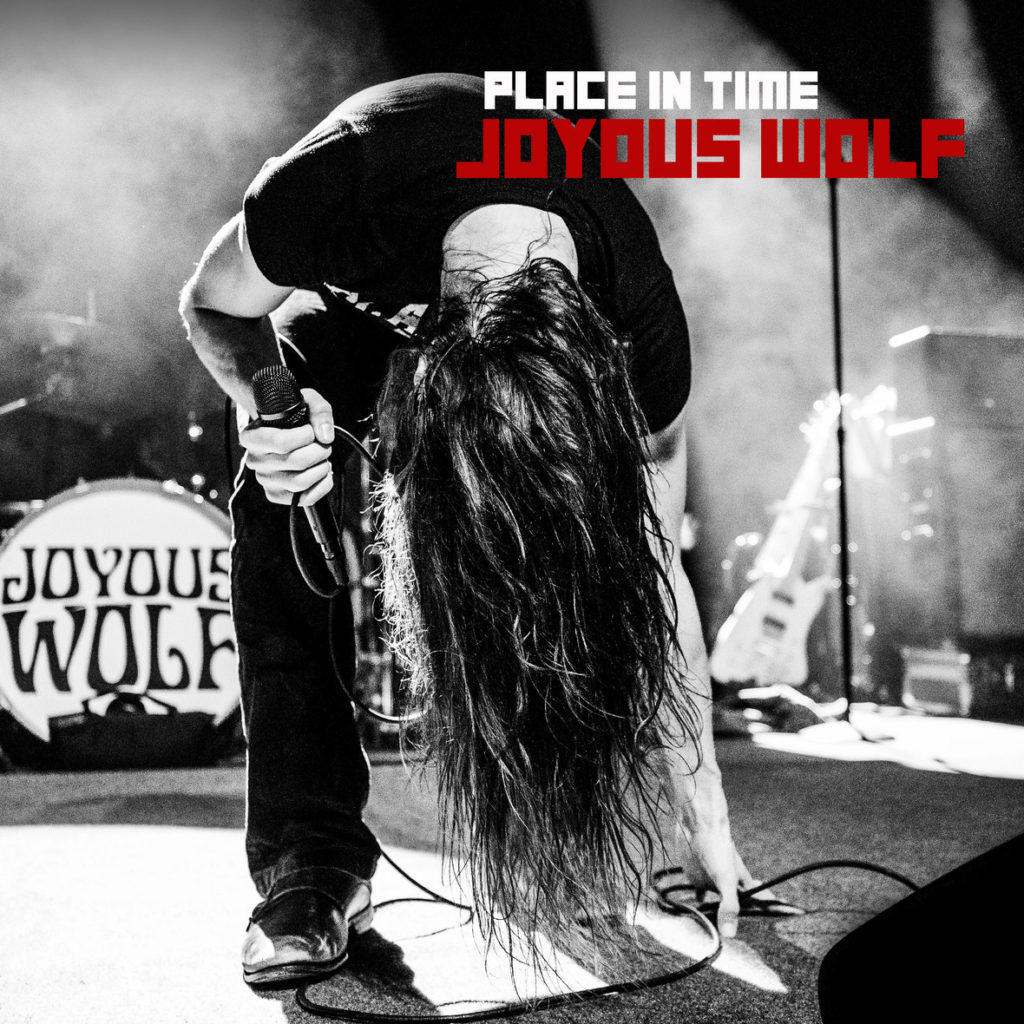 Straight out the gate, track one "Had Enough" sets the table as the high-energy opener. Its start-stop dynamics give a glimpse of the band's full arsenal, yet I couldn't help wishing for some cowbell during the bridge and chorus (not kidding) – It just seemed to make sense for some reason. "Quiet Heart" is a radio-ready single that provides Sodaro the appropriate platform to display his impressive drumming ability. Thankfully, this continues to be the case throughout the EP, as Sodaro crushes the kit in a way that confirms what we all knew he was capable of. "Said Too Much" is just more of a good thing with all elements falling neatly into place. As a nod to the excellent production, this track conveys the energy of a live performance (in the best possible way), with each member finding the pocket and grooving out to their fullest potential. Track five, and my personal favorite, "Feel the Low" is the album's sole ballad. From start finish, the emotion and musicianship pair together to create the most powerful track of the bunch. Its unexpected twists and heartfelt climax will keep you coming back over and over again. It's songs like these that make you realize rock is far from dead (as long as you're doing it right). Joyous Wolf definitely does it right. "Mother Rebel" infuses a little attitude and a badass guitar solo, while album closer "Undesired" reminds us of the power this band is capable of in true catchy, guitar-drenched rock n' roll fashion.
Overall, there's nothing to say about this album other than if this isn't in your car stereo at this moment, you're doing something wrong. Hell, just earlier today I saw some people nodding their head at me while I was blasting this out my truck windows in the mall parking lot. Don't judge what I do in my spare time, just get your hands on this album. This band is most definitely going big places, and I'm glad to have gotten to witness their rise from the ground floor.