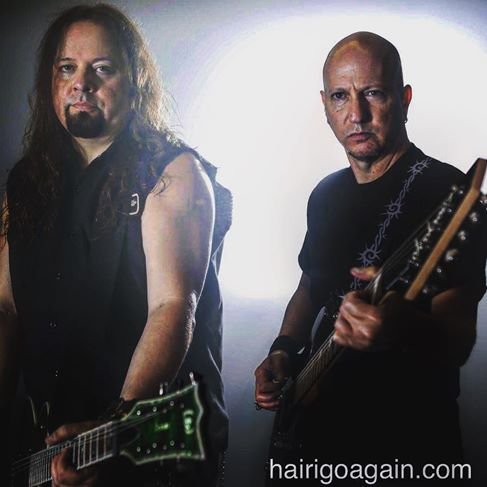 "Hair I Go Again" is the story of director Steve McClure and longtime friend Kyle Kruger's journey to reunite their 25-years defunct, eighties hair metal band Tryxx in hopes to achieve commercial success today. The now middle-aged Steve and Kyle have already done the unthinkable and quit their day jobs in order to pursue the possibility of finally making their rock star dreams come true, but is it too late?
With a star-studded cast a mile long, the documentary also features interviews from some of the biggest names of The Sunset Strip's golden era including Ron Keel (Keel), Geoff Tate (ex-Queensrÿche), Lorraine Lewis (Femme Fatale), Frank Hannon (Tesla), Kip Winger (Winger), Jack Russell (Jack Russell's Great White), Frank Bello (Anthrax), Frankie Banali (Quiet Riot), Phil Lewis (L.A. Guns), Eddie Trunk (SiriusXM), and many more. The numerous rock and metal icons offer Steve and Kyle words of wisdom and (mostly) encouragement about the seemingly monumental undertaking of rebooting a hair band, during today's less than ideal music climate for the genre, while at this stage of their lives. With Kip Winger even calling their band name, Tryxx, "not so great," the odds are clearly stacked against the two devout metalheads as they travel the US – full arsenal of vintage concert tees in hand – to track down and recruit ex-bandmates they haven't seen or spoken to in years, some of whom have naturally moved on to start families, gone back to school, and taken up regular nine-to-five jobs.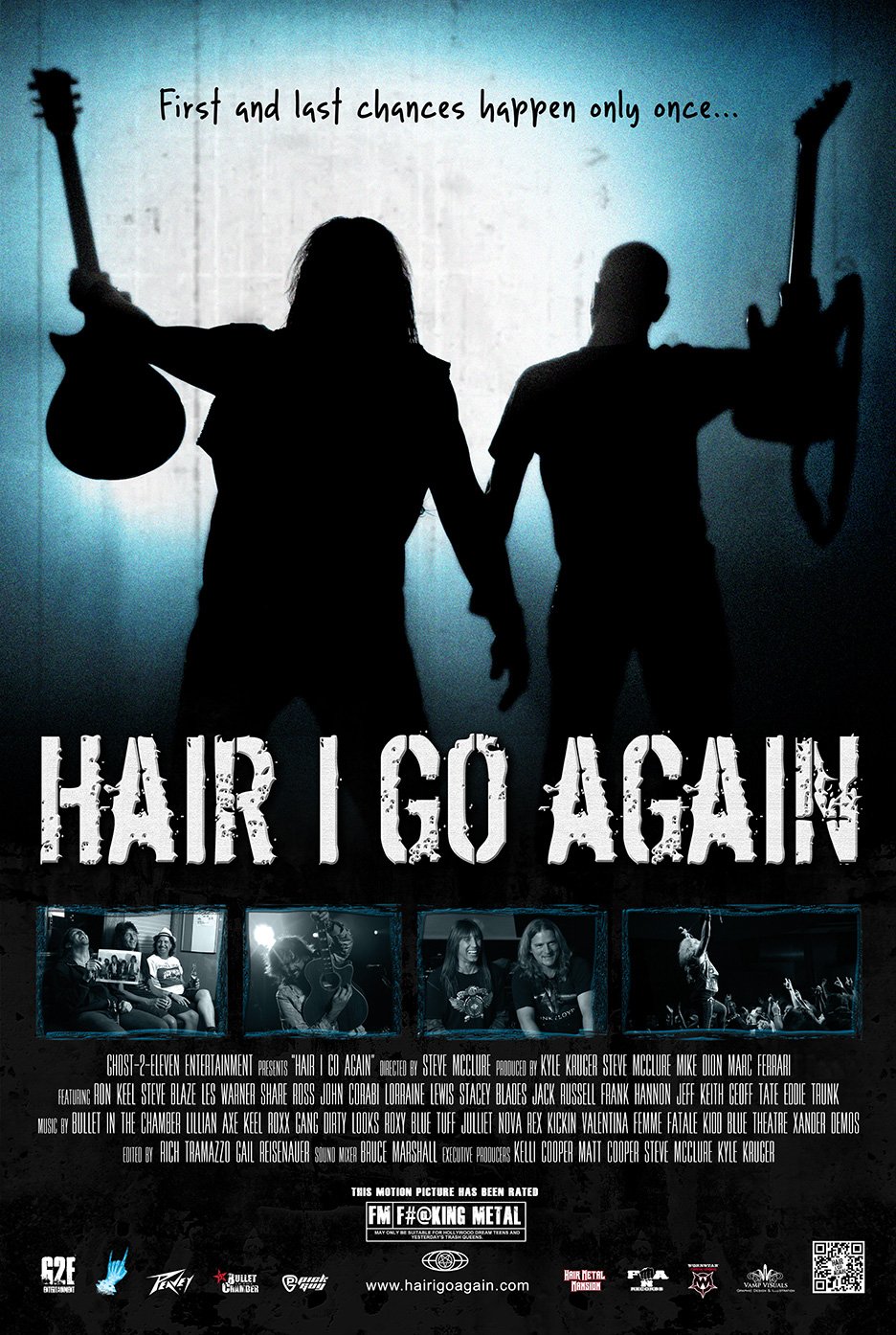 Including a few unexpected twists and turns, we see the struggle unfold in an often self-deprecating and lighthearted tone that doesn't take things too seriously – with a handful or so of well-timed comedic moments – all while managing to maintain a warm sense of nostalgia and care for great storytelling. A first-hand peek into a vocal recording session with Ron Keel is one of the film's highlights in this regard.
For those unfamiliar with the hair metal scene, "Hair I Go Again" holds its own with the strength of its captivating underdog story alone, but fans of the music will also no-doubt enjoy the walk down memory lane with some of their favorite artists of past and present. And for anyone who's ever believed they missed their calling in life, this documentary might just make you rethink the time you have left and inspire you to find the courage to follow your own dreams before it's too late.