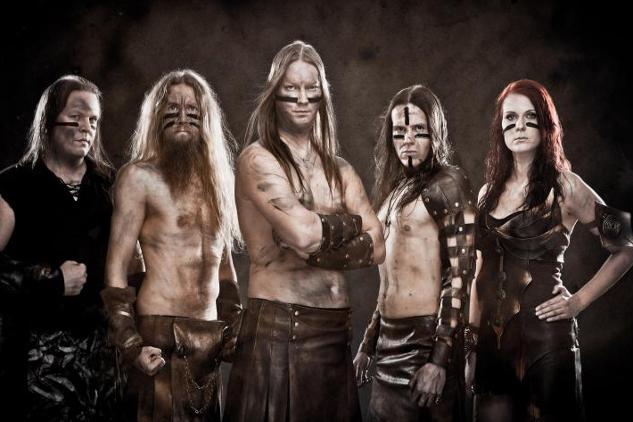 Few bands have the ability to form the embodiment of an entire genre quite like Ensiferum, a 5 piece Melodic Folk Metal outfit from Helsinki, Finland.  The band has released 3 E.P.'s since they formed in 1995, and 6 full length albums since they released their self titled debut in 2001. Ensiferum has undergone few lineup changes since their conception, now charging forward into battle with the current lineup of Markus Toivonen (Guitar/Backing Vocals/Clean Vocals), Petri Lindroos (Harsh Vocals/Guitar), Sami Hinkka (Bass/Clean Vocals), Janne Parviainen (Drums) and Netta Skog (Formerly of Turisas – Digital Accordion/Backing Vocals)- Netta coming in as a tour replacement for long time keyboard-player Emmi Silvennoinen in 2016, before becoming a full fledged member when Emmi (Silvennoinen) decided to part ways with the band.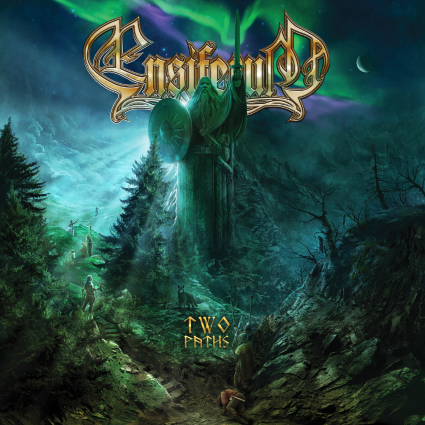 The first thing you need to know about Ensiferum's latest album 'Two Paths' (Metal Blade Records) is that it is their most organic album to date. Ditching the click track and recording it analog gives it amazing groove, and an extremely natural feel unlike almost any album of its time.  The intro track "Ajattomasta Unesta"  brings visions of warriors appearing through the mist eager and ready for the battles ahead. The epic orchestration, and hauntingly beautiful vocals of Netta Skog set up "For Those About To Fight For Metal" in true folk metal fashion. The opening riff quickly catches the attention of the listener with ease, and the use of the backing choir sets the tone of this up tempo head banger (you can't help but get lost in the groove) I was ready to fight for metal myself. "Way Of The Warrior" continues in suit with heavy riffs (and that double bass, swoon). The lyrics will captivate you and will soon find yourself drifting away to another time where disputes were met with cold steel, and men were measured by the swing of their sword, and their feats in battle. Songs like "Two Paths" and  "Don't You Say" showcase the bands ability to write with clean or harsh vocals without sacrificing the momentum of the overall album.
It doesn't sound like a live album by any means, but the simple fact that this album was recorded analog really comes through once you throw headphones on and close your eyes.  You could swear that Ensiferum was performing right in front of you, an experience unlike any other. The use of the digital accordion is absolutely divine, and makes for a truly authentic folk metal experience, I was aching to join them in the dining halls with a tankard of meade. It can be said that this is truly one of the best albums of 2017, if not Ensiferum's most accomplished album yet.  Preparing for the albums release on September 15, 2017, they have released a killer music video for the track "Way Of The Warrior" which is enough to excite long time, and new fans of Ensiferum alike. The album ends with the eerily alluring "Unettomaan Aikan" which once again shows the spectacular vocal talents of Netta Skog. Stream "For Those About To Fight For Metal" below and pre-order 'Two Paths' HERE.