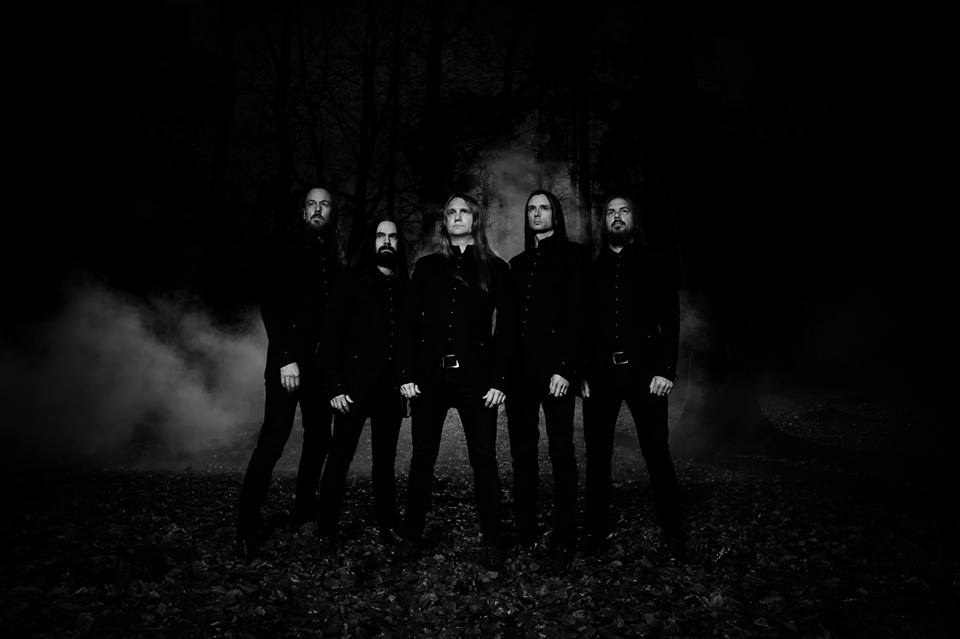 Ride the bleak train coming out of Sweden, with Egonaut, a band of black-hearted minstrels.  They have been around since 2005, conjuring their audio Doom/Alt magic.  The group is made up of Mikael Bielinski  on bass, Dennis Zielinski on keyboards, Markus Johansson on drums, Fredrik Jordanius on guitars/vocals and Emil Kyrk on vocals.   They have an impressive body of art, including the albums 'Electric' (2011), 'Mount Egonaut '(2013), 'Deluminati' (2015).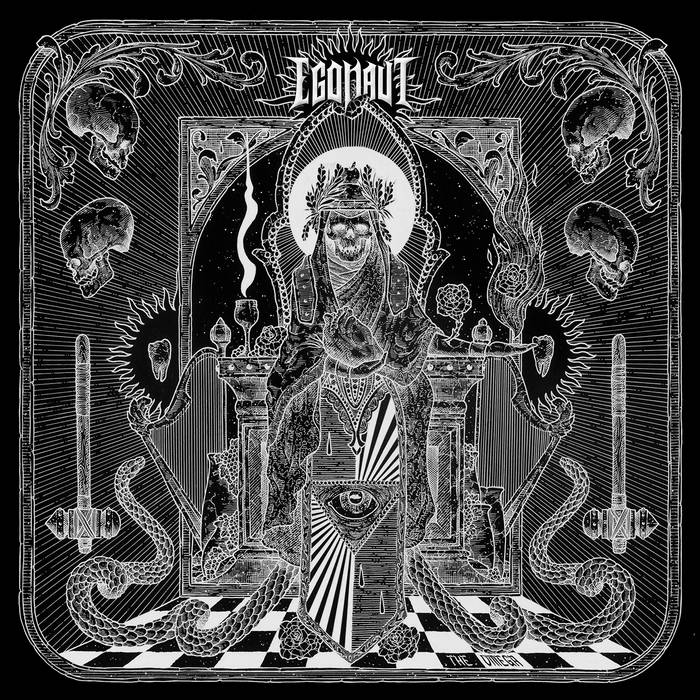 'The Omega' is their latest slab of wax  and continues the sinister musings of previous releases.  There is a swirling mass of heavy sonic smart bombs in this album.  The collection gathers together the forces of darkness and Egonaut (great name) delivers an assault that is both forward looking, but which values the music of past generations. Throaty melodic singing is the order of the day for Egonaut and Emil Kyrk really made me sit up and take notice, as his voice is unique.  With a character stronger than Superman, he smashes the rulebook and adds vocal steroids to a seriously great record.  Highlights of his performance include "The Abdication"  and on the haunting "Awakenings". The record brings together the traditional bass, drums and guitar and adds joyous keyboards to the mix.  Never once is the energy reduced by the dense instrumentation and the band sound taut and tight.  The guitar and vocal interplay on "Totentanz" is stunning.  The band work best when moving in an aggressive progressive formation – the formation of damnation to be sure!
I had not previously heard of Egonaut, but this album has really struck a chord with me.  I close my eyes at times and this takes me on the wildest of journeys with its inventive ingredients.  I have found another band that takes chances and does not follow a standard template.   'The Omega' has heart, it has emotion, it has steel and it has reflection.  There is no greater ego than Egonaut!
Oh, one last thing – don't think I missed that "Offerings" supplies the background music to the game Plants vs Zombies 2.  How much more cred does that give this band?