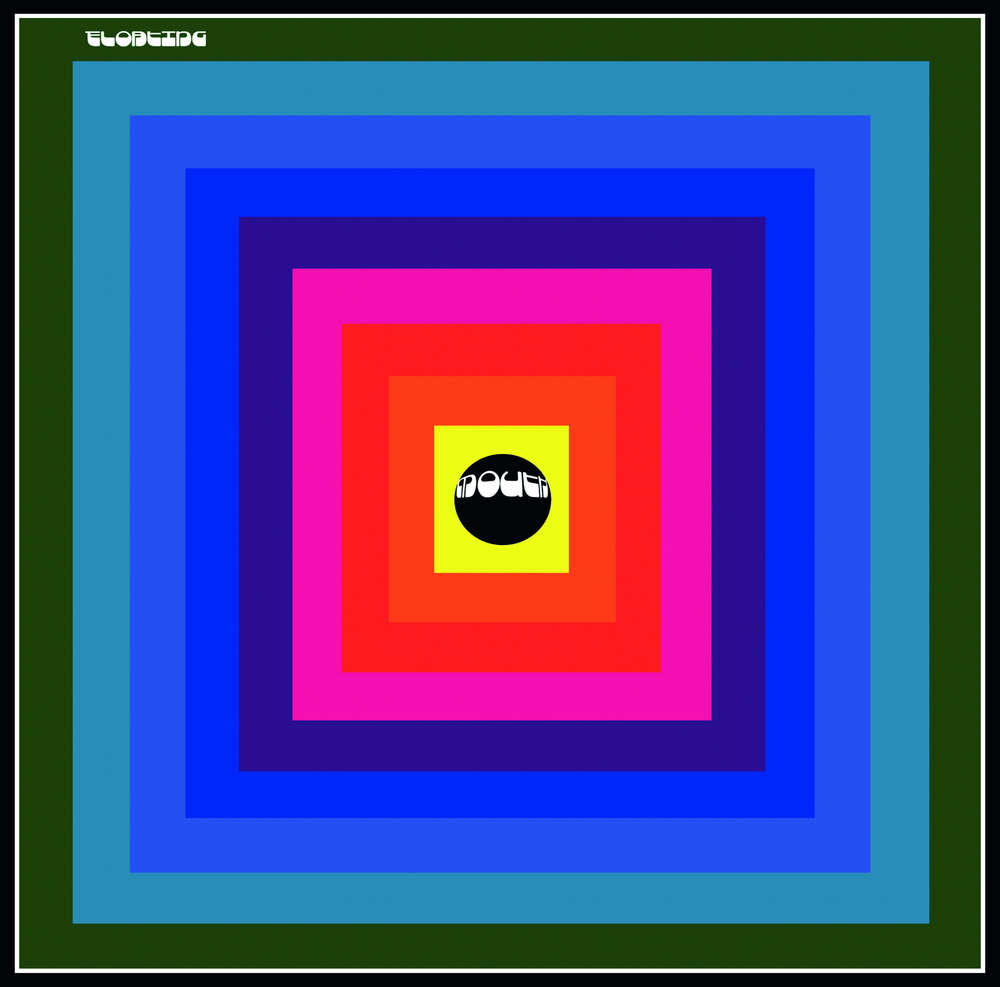 Mouth
Floating
Tonzonen Records
Released March 23, 2018
The latest release from Cologne, Germany's Mouth, the intoxicating Floating, marks the group as one of the most unique and singular in the wide world of retro rock. Like the very best of the genre, they take a pile of classic influences and combine them into something fresh and new and vital. A vibrantly kaleidoscopic blend of prog, pop, krautrock, and psych that pulses and throbs with a bright, crackling electricity, Floating clearly displays the musical telepathy the trio have developed in their near-twenty year existence. The eight songs here offer the full range of sonic experience, intricate structures and full, lush orchestration combining with joyful exuberance and rock-solid musicianship to make Floating one of the most rewarding listens you'll have this year.
It begins with a mellow whiff of Sagittarius-style hippie-dream pop, the sitar-and-harpsichord semi-instrumental "Floating (Reprise)." The same song served as an unlisted phantom track at the end of last year's Vortex, linking the prior with the present while also serving as a departure point for what's to come. "Madbeth" is an exuberant, boisterous bopper, all snotty, sneering vocals and angular post-rock riffs that calls to mind what Ween or of montreal may have sounded like as late-60's psych-pop acts. The nine-plus minute instrumental "Homagotago" exemplifies why Floating is my early nominee for Headphone Record of the Year; wakka-chakka wah guitar in one ear, a freeform feedback-drenched solo in the other, vintage synths and keys drifting in and out all around you, and a rhythm section dead in the center, locked in tight on that eternal groove. It sounds like Can playing the outro to Isaac Hayes' "Walk On By." In my perfect dream world, "Reversed" is the sort of pop tune that's a Top 40 radio smash, playful and buoyant psych with a tinge of glam. Its bridge and chorus are swirling sublimity that puts me in mind of a space rock XTC. Floating comes closest to pure prog on the first half of "Distance," with the trio coming off like a three-man Yes before closing the song with a gorgeous bass/organ/acoustic guitar interlude. And if the Black Crowes had been more in to British psych than San Francisco acid rock, they may have sounded an awful lot like "O.T.B. Field," with its swaggery strut and Chris Koller's processed Chris Robinson-esque vocal performance.
I'd classify Floating as stoner rock, I suppose, just not of the Sabbath-in-a-muscle-car variety. It's "Wow, man, far out!" heavy as opposed to sheer brute-force heavy, tracers and floaters instead of skulls and misery. There are ample hooks and grooves, with just the right combination of heft and breeziness. I was impressed by Vortex, but I've been completely knocked out by Floating; Mouth has made a masterful statement here, and I'd highly recommend you look into it.