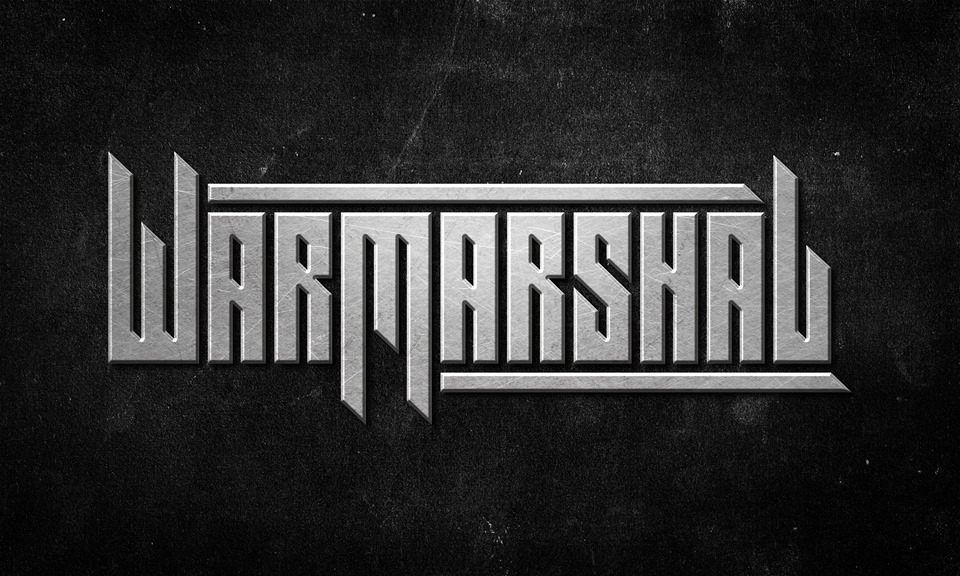 Hey y'all! Get ready with that bullet belt around your waist, some tattered jeans and a beer mug(not sure if going to war with a beer belly is a good idea though) in your hand, cause today we go to war. Yes, today I bring to you an exclusive video premiere of the Indian underground band, WARMARSHAL's all new track "This Is War". Hailing from down south, Hyderabad, the band is a trio and doesn't shy away from planting that boot on your face, firm. Without much ado, let me introduce you WARMARSHAL, for those who might be unaware of them and think 'where next to conquer', *wink* in your never ending search for uncharted territories.
War and metal have always been friends that have relied on each other and have proved to be the perfect amalgamation. The intensity, atrocious and the bestial nature of both death metal and war have never failed to amaze fans. Thus, being the reason why there are still a plethora of rising bands that chose to walk along the path that was paved already by the likes of legends such as BOLT THROWER, BESTIAL WARLUST etc. WARMARSHAL is no different as well. Combining elements of war, atrocity, politics and belting it with pure old school death metal intensity, they are adamant on establishing their name in the Indian metal scene.
WARMARSHAL are a death metal band focusing on the themes of war, death, and injustice happening around the world. Though the band released their first single only a few months ago, Soumick and Debsubhro had started hammering the metal into shape around 2017. Since the inception, it was clear to the band that this journey would be fueled by their love for death metal and their raging discontent against crimes on humanity by the invisible hand that controls the world. Then band lay dormant for almost a year due to the lack of a like-minded drummer. Then Ankeet joined the unit in early 2018 and they started marching towards full scale war. They are currently working on their debut EP which will soon be unleashed upon mankind, and bring upon a catastrophic release in the Indian sub-continent.
Today, the Hyderabadi trio release their all new music video for "This Is War", off their upcoming EP. The video begins with a dude delivering a energetic speech that resonates with us, metalheads, as he says, "..we gotta metal". The song has a typical BOLT THROWER touch with the riffing and the simple yet fast and pounding drumming. The guitar work has a retro tone and it is absolutely skull ripping, the solos are meticulously crafted into the frantic fibre of the song. What I liked about is the heavy groove that this track offers, it is fast, heavy, groovy and old school to the bone. Major props to the vocals, as it really sits well with the chaotic nature of the track. I like my death metal just like this, a little bit of crazy frantic riffing, but not so much that it gets lost in it's own chaos. A tinge of groove is always appreciated.
I am totally digging this track and can't wait to get my hands on this brand new upcoming EP. Also, godfather Karl Willets from the legendary BOLT THROWER and MEMORIAM shared the band's work on his Twitter handle. So yeah, there you go, you have the man himself, Karl's approval. So what the hell are you sitting for? Go jam the new track and give this deserving band your like and support. Stay tuned for more updates as the EP is yet to come out via my good friend Brijraj Agarwal's newborn label, Slaytanic Records, somewhere around mid 2018. Go WARMARSHAL, '…For Victory'! Had to end this write up with a pun.