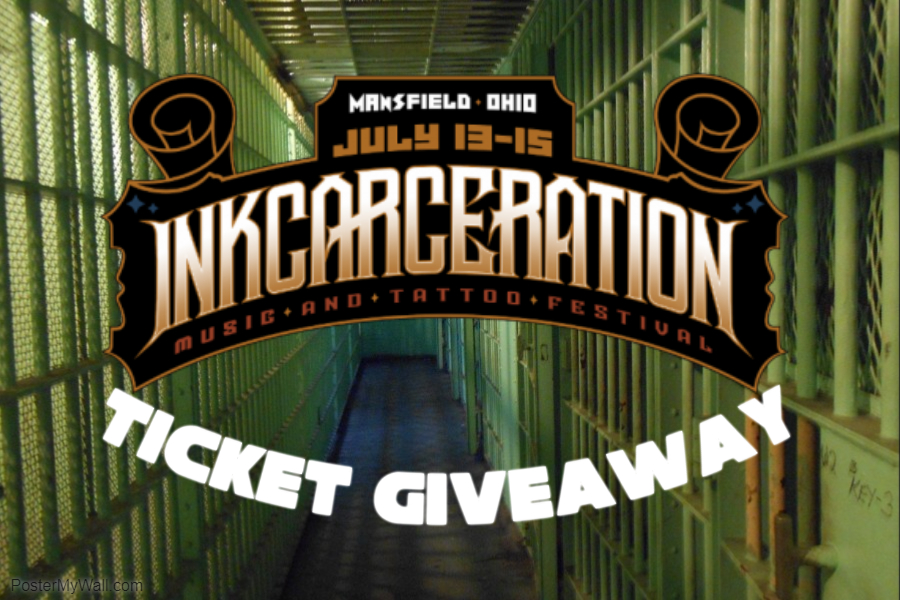 Metal and tattoos, it's a perfect marriage isn't it? This July Inkcarceration Music and Tattoo Festival will bring to you the ultimate summer holiday getaway. It is a a one-of-a-kind destination event that presents to you heavy and hard rock music from over 30+ plus bands on two stages, with some big names from the industry, such as the likes of RISE AGAINST, A DAY TO REMEMBER, BUSH, BLACK LABEL SOCIETY, CLUTCH and many more. It's a star studded line-up. Adding more to the festival's appeal, it will also host a tattoo festival inside of one of the country's most infamous prisons, plus so much more.
The inaugural Inkcarceration Music and Tattoo Festival will take place on a perfect sunny weekend,  July 13, 14 and 15 in Mansfield, Ohio. You might ask a prison for a venue? Why not? It's metal to the bone after all. The venue is the Historic Ohio State Reformatory (100 Reformatory Rd), the massive, awe-inspiring locale is recognized primarily as one of the most haunted buildings in the country. Remember the Shawshank Prison used in the 1994 blockbuster "Shawshank Redemption"? It was this very location that was used as a filming location for the movie, starring Morgan Freeman and Tim Robbins. Mansfield sits directly between two major cities in Ohio, Columbus and Cleveland, and is under a five-hour drive from major cities such as Cincinnati, Indianapolis, Detroit, Louisville, Buffalo, and Pittsburgh. So, pick out your band shirts now or your battle vest if so inclined because this is going to be one hell of a festival. You can purchase tickets to the event here.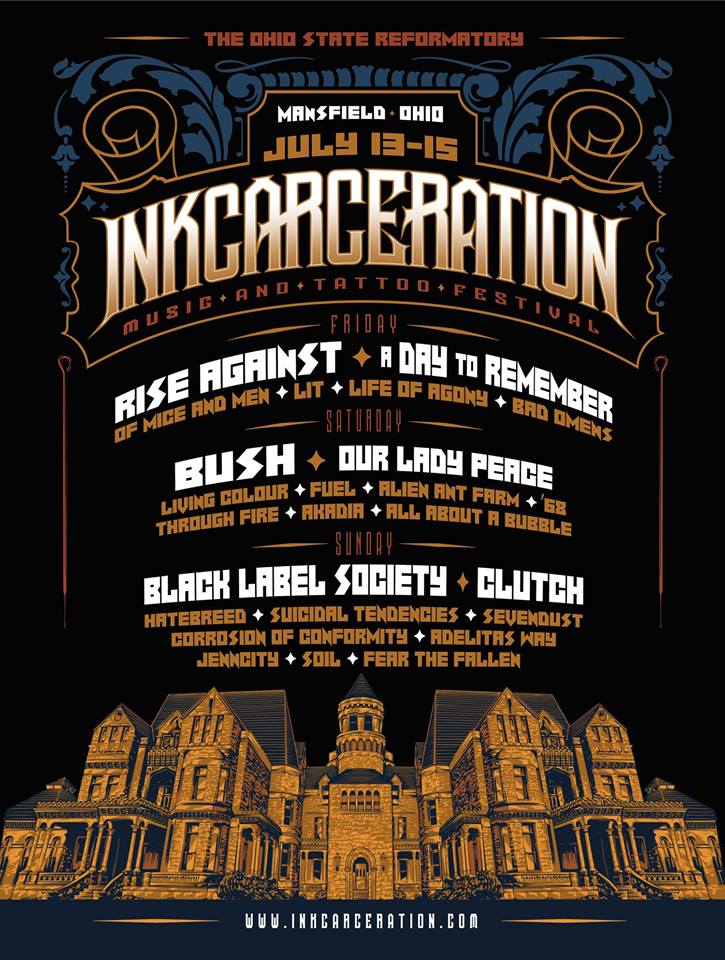 We have also created a group for fans and attendees to get to know each other, find info about bands and the festival. If you'd like to join the group here.
We are giving away a pair of general admission weekend tickets to the Inkcarceration Music & Tattoo Festival. 
To Enter the Ticket Giveaway!
Like our Facebook page. (It is linked below, or click here)
Share this article which is a pinned post on our Facebook page. (Make sure share is public)
Answer the following 2 questions in a comment on the pinned post on our Facebook. 
What band are you most looking forward to seeing at Inkcarceration Fest?
What non-headlining bands would you like to see on next years lineup?
We will select a random winner that has completed all of the above!
Good Luck! Winner will be announced on May 1st!