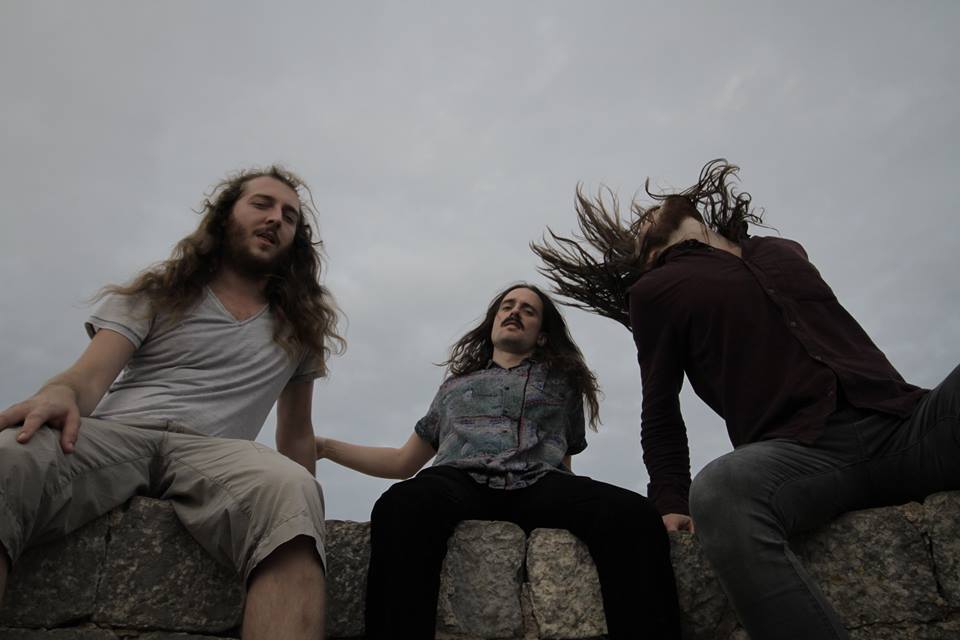 Switzerland based power trio Echolot was founded in 2014. The band consists of Lukas Fürer (Guitar),  Jonathan Schmidli (Drums) and Renato Matteucci (Bass). The band combines prog, stoner rock, doom and psychedelic rock all into one unique and complex sound. In April of 2016 Echolot released their first full length album titled 'I'. They kicked things off with an album release party alongside the amazing Swedish stoner rockers Goatess. The bands fresh jams have these psychedelic eruptions that drive you from the depths of doom into a Pink-Floyd type lightness. On October 6th 2017 the band released 'Volva' their debut on their new label Czar Of Revelations. 'Volva' is a 4 track full length album that comes in with a run time of over 55 minutes. The band says of the album "it will contain moments of fragility, heavy riffing, epic solos and some truly unique jams!"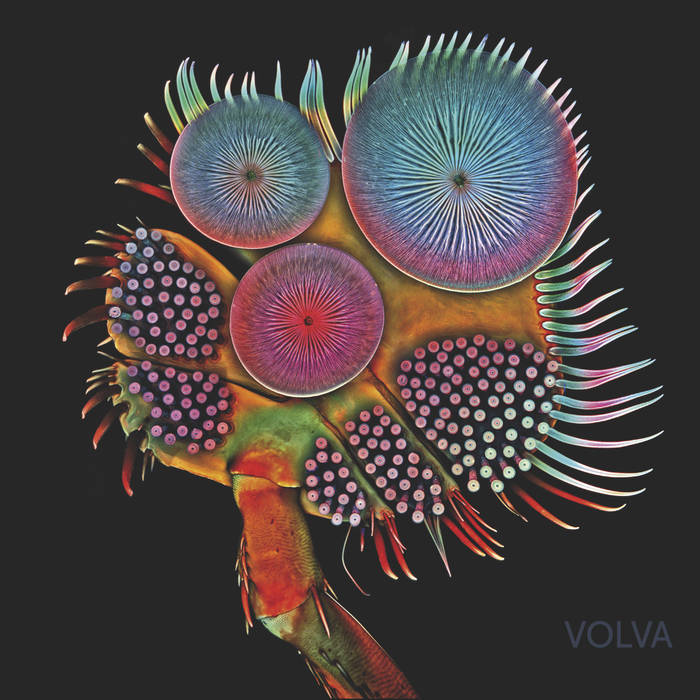 You can call Echolot Psychedoom and Progresstoner or vice versa but the truth is they mesh a little bit of everything into their sound. The four songs that make up this over 55 minute album average to about 13 minutes per track. It can be incredibly hard to keep a listeners attention on one track for the duration and not become stagnant. However, Echolot is able to keep our ears craving for more and keeping you on your toes with their revolving sound. The opening track on the album "II", which makes sense considering their previous release was titled 'I' and it was one single track. So "II" is a continuation of that and begins with an intro of sorts slowly creeping into some clean un-distorted riffs and a funky bass line. Already you can hear the psychedelic vibe. The track is very bass heavy with the guitar riffs creating an almost ambiance to the track at first. Throughout the song Lukas Fürer's guitar riffs become more and more prominent while Renato Matteucci's bass lines continue to keep the groove alive in the song. The percussion within the track is reminiscent of a jazz style drummer. About 3 minutes into the song we get some vocals. There are two vocalists, one with a much deeper tone than the other. There are some lyrics they both sing but they are purposely out of sync and it sounds amazing. Something about the way their vocals are staggered over each other adds to the complexity of the song. "II" just seems to pull you in, it's no longer like you are listening to the song, but you are within the song because you are listening so closely. As the minutes pass the track continues to speed up and change tempos and periodically getting heavier. Around the 8 minute mark things get really heavy and fast and you get some isolated vocals by the more soprano vocalist. By this point the bass and guitar riffs have become really gritty and have this rawness to them. That's about when the doom inspired sounds take over along with some melodic deep vocals. Echolot define exactly what you would want from a jam band; varying styles and constant changes in pace and never letting things become repetitive. Skipping on to "IV" which is one of the two longer tracks clocking in at over 16 minutes. Like the previous track we mentioned things start out sorta slow. "IV" showcases more of a treble entrance with Lukas Fürer's riffs being the primary focus and Jonathan Schmidli's very light drumming and cymbal taps. It's incredibly hard to drum in such a delicate way and makes for a really soothing sound. Jonathan Schmidli's continues to impress with a drum roll as the song continues on. The song is pacing itself and is still working at a relatively slower pace in comparison to the previous tracks. However, the tones are getting much deeper and working its way into the doom genre. "IV" continues to morph and blossom as the minutes fly past and eventually becomes almost a doom-jazz hybrid. Vocals chime in and you have this whispery like clean singing that bodes well with the current instrumental work. Echolot doesn't overdo anything. There are moments when the instruments need a little something extra and in comes the vocals. "IV" includes some of the best vocals on the album which varies from solo vocals and harmonizing from both singers, but like anything Echolot does they aren't over whelming and there is just enough to leave you craving more. Just when you've became adjusted to the new flow of the song everything slowly changes to something else. The most compelling thing is just how subtle the changes are. As your listening you don't really hear a significant change, but before you know it everything around you has changed.
Echolot has really impressed me with this album. 'Volva' is an album where times just flies by and you don't want the album to end. The varying styles and sounds just consumes you and brings you inside the music and you not only hear the complexity of their music but you feel it. From the vocals, the guitars, bass and drums everything is created with pinpoint precision. In a world full of artists Echolot have managed to stand out and speak solely through music; a language that is fluent around world. 'Volva' is an album you must hear to believe, it's jaw droppingly good.