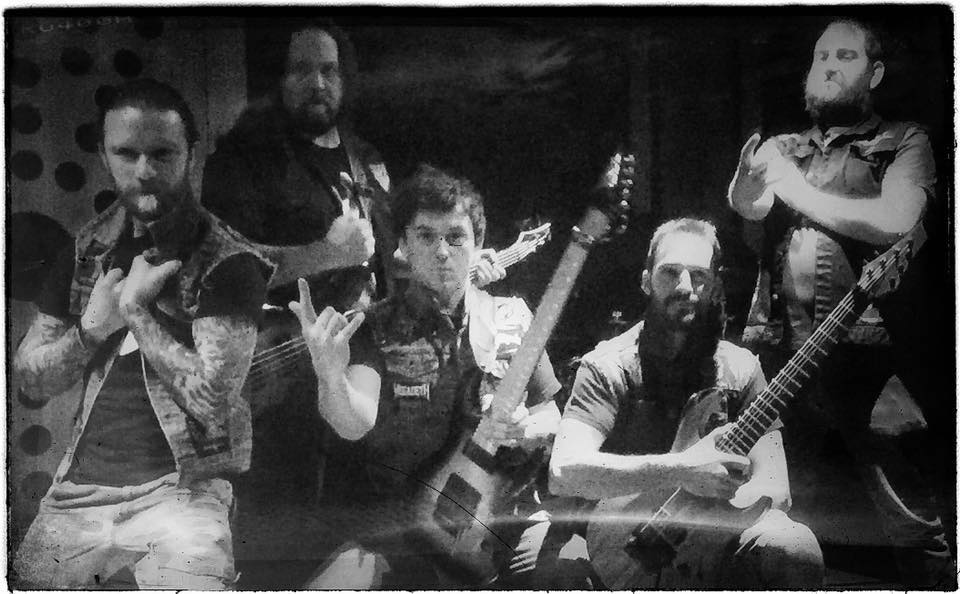 How to make what's old sound new again? This is often the daunting question facing those brave metal bands within the metal sub-genre of the New Wave of Traditional Heavy Metal (NWOTHM) whose sole desire is to sonically time warp the listener back to the good ole days of 70s and 80s era of heavy metal where wine glass shattering screams, blistering guitar solos, and ridiculously long hair were the norm all while distinguishing themselves as remarkable musicians in their own right.
Inspired and unintimidated by this tough challenge, Dream Troll is an independent band from Leeds, UK who desire to emulate old school metal bands such as Black Sabbath, Judas Priest, and Rainbow. Consisting of Rob Stringer on vocals, Paul Carter on lead guitar, Matt Baldwinson pulling double duty on rhythm guitar and bass, and Simon Blakelock on drums, Dream Troll has unleashed 'The Knights of Rebellion' an incredibly impressive debut album released on May 19th, 2017 that fuses the many disparate elements of classic heavy metal together in order to create a power metal album that is wholly unique in its sound and scope.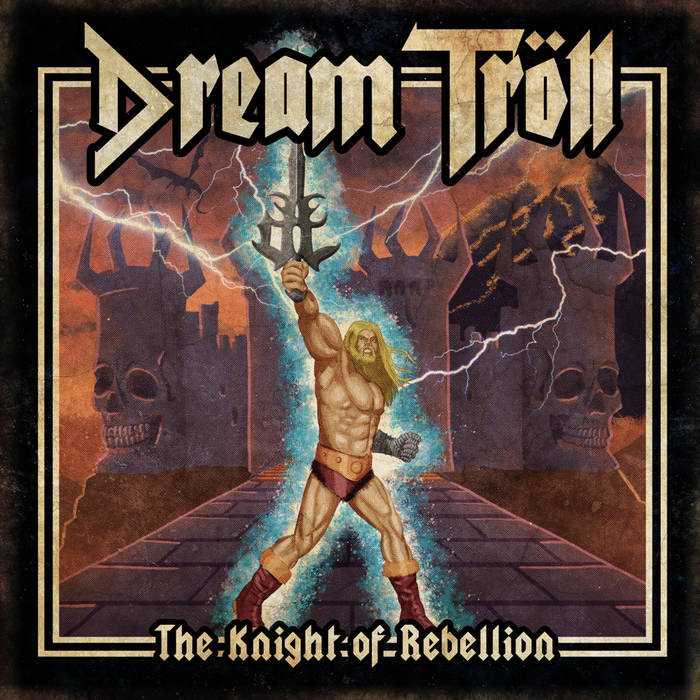 The opening track "Time for Vengeance" kickstarts the LP on an epic scale the layered guitar work by Carter and Baldwinson and the sinisterly whispered vocals by Stringer create a fantasy inspired tone that permeates throughout the entire album. The guitar work is sweeping, the vocal hooks are contagiously catchy, and Blakelock has a great sense of pace on the drums. The diverse components on display during "Time for Vengeance" coalesce into a track (and album) that feels grand in its scale and exhibits the high caliber talent that Dream Troll possesses.
Additionally, "Time for Vengeance" is perfectly representative of how Dream Troll is enamored by all the cheesy cliches within the sub genre of power metal (i.e. battles of good vs evil, fantasy worlds, power fantasies, etc) but yet conveys these tropes with such honest sincerity that allows 'The Knights of Rebellion' to be more of a love letter to the genre's past rather than a generic retread of past accomplishments.
This is no small feat, and Dream Troll continues their auditory assault on "Mons Ominosus" is a track that truly highlights Carter's immense talent as a lead guitarist. Carter's fast paced fret work and incredibly distinct guitar tone are reminiscent to that of Dream Theater guitarist John Petrucci's best work which enables Dream Troll to attain a bit of a progressive metal vibe that ascends them high above that of the more run of the mill NWOTHM bands.
However, the track that truly encapsulates 'The Knight of Rebellion' is "A Fairy's Tale." Beyond some Megadeth-esque guitar work from Carter and a groovy bass from Baldwinson, the most important facet of "A Fairy's Tale" is representative in how Stringer's vocals and lyrics can weave a tale about vast fantasy realms and evoke an epic and tumultuous struggle between the forces of good and evil, and by The Knight of Rebellion's conclusion, that's what stands out the most on this album: 'The Knight of Rebellion' transports the listener into an epic fantasy realm via Dream Troll's ability to utilize heavy metal to craft compelling mythological stories akin to a bard telling a great tall tale. Don't miss it.