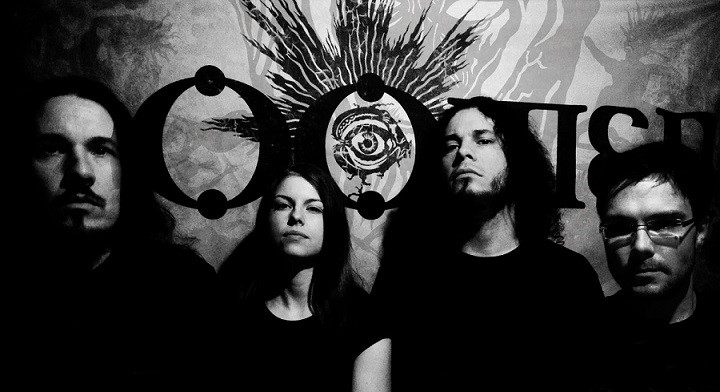 Doomed is a one man army conjuring up amazing doom from Germany. Pierre Laube is the man that does it all. Instruments, concepts, vocals, artwork and production he is fully in charge of his art and it knows no boundaries. The band was formed in 2011 and have 4 albums released thus far. The most recent album marks their 5th album which released September 26, 2016 titled 'Anna'via Solitude Productions. The new release 'Anna' is a concept album about the repercussions of war and the album is full of those haunting, emotive moments without straying away from the solid death/doom music that they're known for. The album features guest appearances from members of Hail Of Bullets, The 11th Hour, Camel Of Doom and others.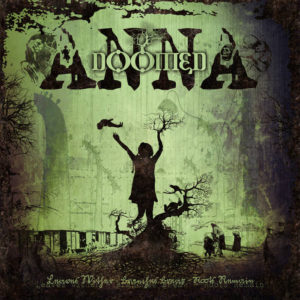 Doomed's album ANNA starts out with a slow skin crawling eeriness. The track "Your Highness The Chaos" really kicks in around the 2 minute mark. Harsh vocals ignite and meld with the bands great musicianship. The double bass drum is felt like thunder. The guitar speed picks up as the song progresses. The vocals and the music aren't a normal pairing, but it works perfectly. Their is a distinction in the music that truly makes it their own. The title track "Anna" begins with a hypnotizing guitar riff. Then you hear this sinister whisper and you hang on the singers every word. "Anna" is slow but amazingly hostile. The beautiful music meshed with the harsh and whisper like vocals is an unusual but perfect pairing. "Withering Leaves" has a very somber beginning, backed by some almost celebratory 30's show tune music. The somber tone's doesn't last long. Less than 2 minutes into the song everything turns to pure hatred. Singer!!!'s untamed growl is unleashed along with the machine gun blasting double bass drum. The winding guitars create the perfect backdrop for the tone.The concept of the album is of course repercussions of war, but the album also has a theme of nature based on it's titles like "The Weeping Trees", "Withering Leaves", and "Roots Remain". With a name liked Doomed you think you know what you're in for right? Wrong, this isn't your run of the mill doom band, they have so many layers of sound that each listen unveils new characteristics. It's an album you truly have to listen to. It's like experiencing something on your taste buds for the first time, only with your ears.
Follow Doomed on Facebook here.