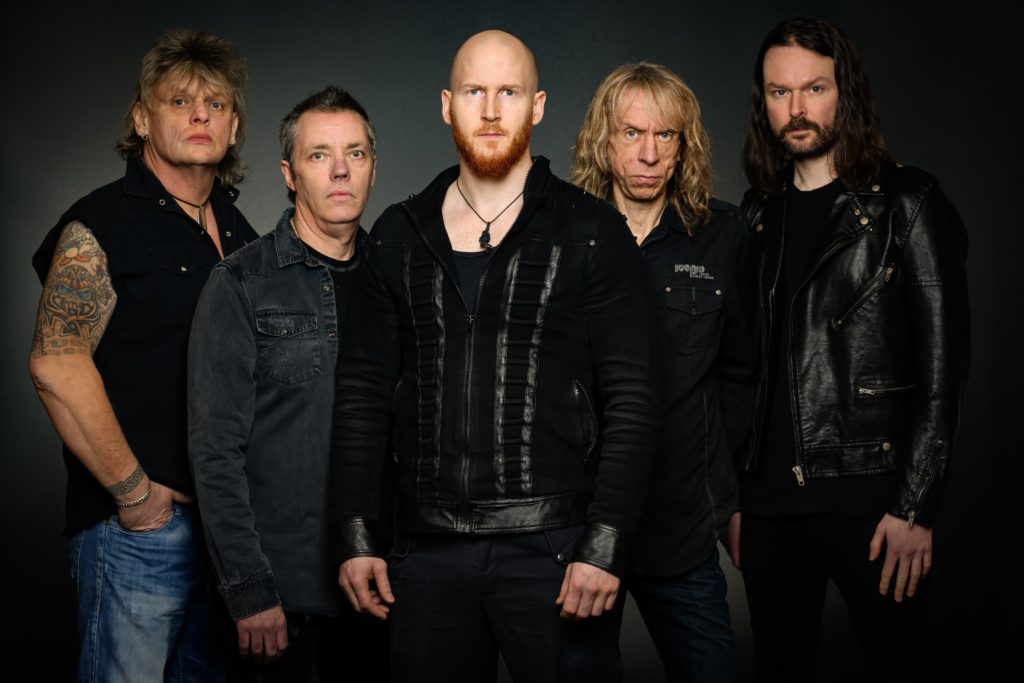 Formed in 1976 under the riff-rolling leadership of guitarist Brian Tatler, Diamond Head would quickly establish themselves as a vanguard of the exploding New Wave of British Heavy Metal scene. With their genre-defining debut album 'Lightning to the Nations,' Diamond Head became the band who influenced and opened the gates for many metal bands. Their new album 'The Coffin Train' will be released via Silver Lining Music on May 24th. Preorders are available here.
"All along we wanted to make sure we didn't lose sight of what we call 'The Brief,'" explains Tatler, "I would never want to deny our NWOBHM style and sound, that's what originally got me excited and Diamond Head noticed. And I still enjoy the creative journey we go on."
'The Coffin Train,' Diamond Head's eighth studio album, is a glorious testimony to Brian Tatler and Rasmus Bom Andersens' masterful ability to create the flavors necessary for prime Diamond Head music. "Rasmus is a big part of why the album, and band, sound like we do," affirms Tatler. "He has a fantastic vocal range, knows exactly what to do with his voice, and is incredibly knowledgeable about it!"
'The Coffin Train' was written on the road and recorded in several different places. Guitars, bass and vocals at Vigo Studios in Walsall, drums at Circle Studios in Birmingham, and the album was produced and mixed at Ras' Raw Sound Studio in London.
When it comes to the concepts behind 'The Coffin Train,' Tatler left the heart to Ras, who being a thinker and life-conceptualizer, doesn't lack sources of inspiration. Diamond Head have not only managed to create an album of pure heavy metal intensity, they have created a timeless aural statement which feels destined to see them delivering both 'The Coffin Train' and DH 2.0 to more fans than ever.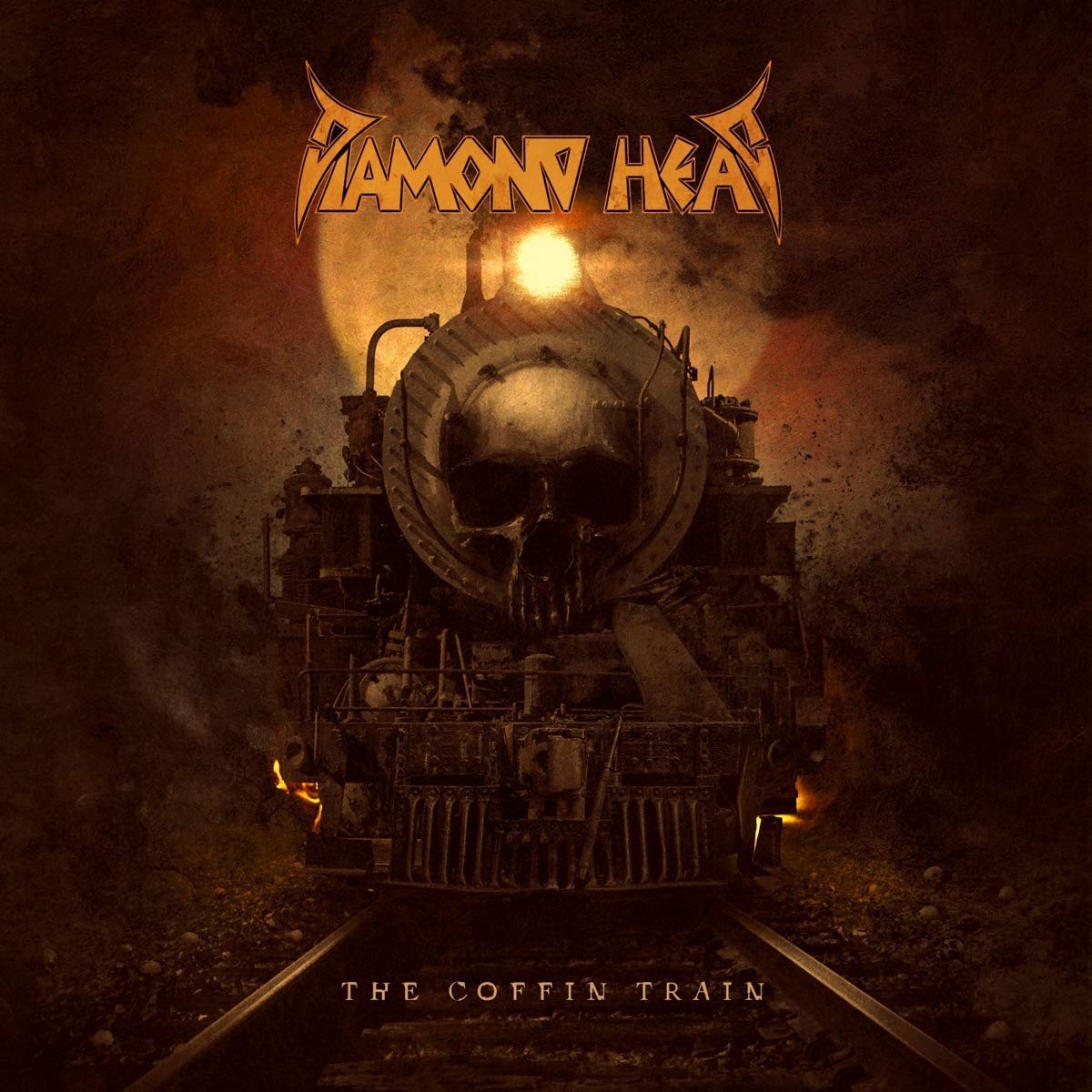 Opening track "Belly of the Beast" is the perfect song for 'The Coffin Train' to open with. Its a fast-tempo rocker that's full of awesome and catchy riffs and pounding drums. However, speed isn't all that this album is about, as we get songs such as "The Messenger," "The Phoenix," and the title track, which all slow things down to a nice and groovy pace similar to fellow NWOBHM band Tygers of Pan Tang. On these tracks we get to see the full extent of what Rasmus' can do vocally.
Other standout tracks include "Shades of Black," which starts off with a simple but infectious drum groove before the progressive riffing kicks in. Towards the songs middle, we get a thick sounding bass riff that makes way for a change in tempo and a killer guitar solo. "The Sleeper" and "Death by Design" both feel the most like classic Diamond Head in the sense that they're fist bumping rockers with power chords galore and they have the feel of stadium rock.
Album closer "Until We Burn" features perhaps the most passionate vocal performance from Rasmus. It's a slower number, but has a triumphant riff that's only intensified by the bobbing and weaving of the rhythm section which perfectly compliment every little change in the songs structure.
Diamond Head have been rocking for four decades now and 'The Coffin Train' proves that they still have plenty of steam left in them. Diamond Head will be touring Europe for most of 2019 and are confirmed on the lineup of two very special UK shows with NWOBHM giants, Saxon, which will take place on October 19th at the iconic Hammersmith in London, and on October 20th at the O2 Apollo in Manchester.
Diamond Head Tour Dates:
9/21/2019 Hellfest – Clisson, FR
7/25-28/2019 Camp Bestival – East Lulworth, UK
7/25-27/2019 Rock & Blues Festival – Cambridge, UK
8/24/2019 Stonedeaf Festival – Newark, UK
10/19/2019 Hammersmith Apollo – London, UK w/ Saxon
10/20/2019 O2 Apollo – Manchester, UK w/ Saxon
11/07-10/2019 Hard Rock Hell Festival – Great Yarmouth, UK