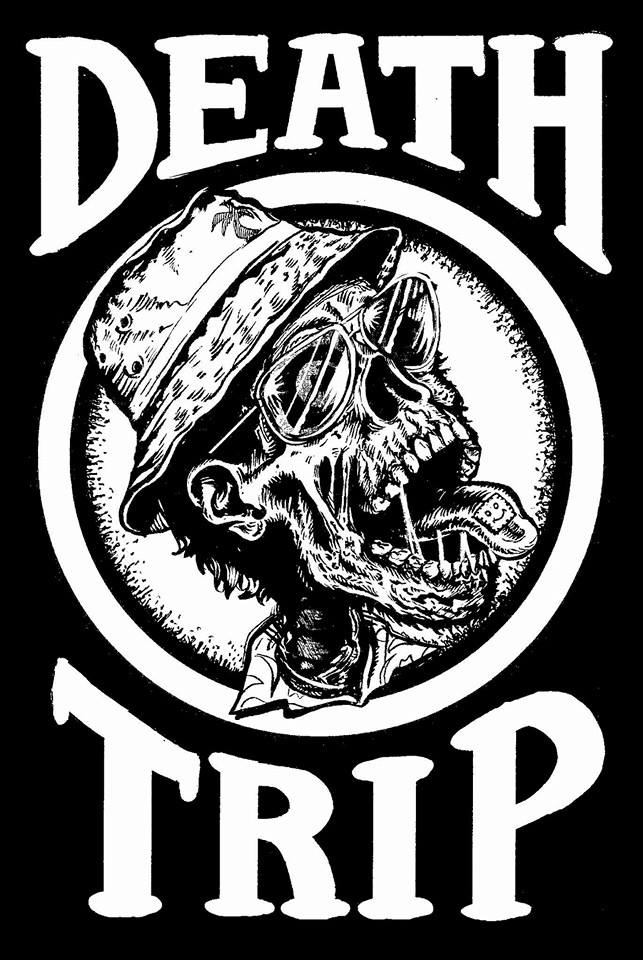 I hope this isn't the first you've heard of Death Trip. If it is, let me tell you now I'm highly disappointed in you. Death Trip is from the Big Stone Gap, Virginia area of the Appalachian Mountains and while the area may be rural their music certainly echos outside of the hills of Southeastern Virginia. Their first release was 2013's 'Distracted', followed by the sophomore effort 'So Far, No Good' in 2015. The band of course wastes no time and now have released their new record, 'Professional Asshole', on October 29th. The album is 13 delicious tracks of brutal punk with a side order of hardcore. They meld these styles so well that it is hard to decipher where one ends and the other begins. The style in which they play music seems a bit chaotic at times but that chaos has developed into a finally wrapped gift when it's fully unveiled to their fans.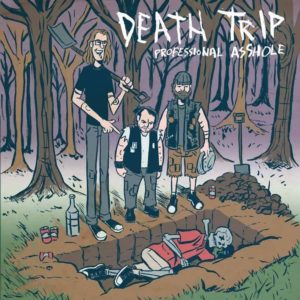 'Professional Asshole' gets things started with a little bit of comedy on the track "All The Way In" with an amazing sample from the 1985 classic Pee-wee's Big Adventure. The song is their welcoming theme to let you know what they are all about. "I'm Death Trip and we came to fuck…..you" is just a little tease of the lyrics you are going to get on this opener. They keep things short and sweet with the longest track on the album coming in at 2:33. Andy Greer's deep and fast paced vocal style gives the music a classic punk feel. "Fool Fly" begins with some metal sounding riffs and delves into some break your neck speeds before slowing things down a notch. During that speed change the guitar and bass really take center stage and then it's right back to the fast paced business of punk they do so well. The track "So Low" has some of the most unique and appealing drumming I've heard in a while. More often than not with punk you get a lot of the hi hat and snare but not here. The toms on the drum kit ring out. It's this ear pleasing off beat rhythm that really sets this song apart. Andy's deep, bellowing vocals are one of Death Trips greatest attributes and 'Professional Asshole' is equally gratifying. Death Trip is truly breathing new life into punk rock. If you are a fan of true old school punk with some metal influence then this album is for you.
Follow Death Trip on Facebook here…. and buy their new album on Bandcamp here.