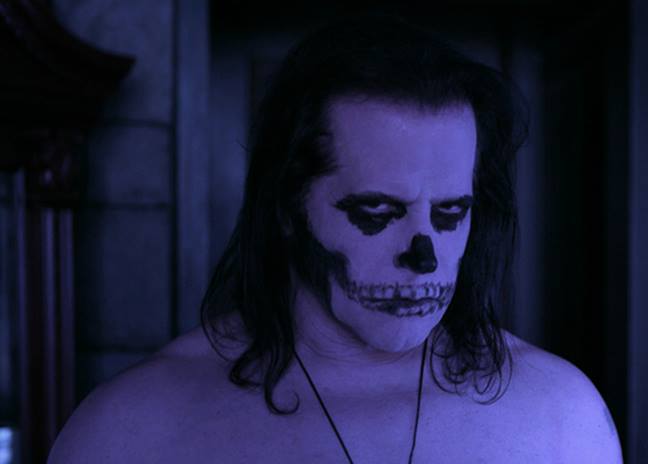 The release of Danzig's newest album is upon us. The new album "Skeletons" is a covers album and is being released via Nuclear Blast. It is the long anticipated follow up to 2010's Deth Red Sabaoth. I personally have always been more of a Danzig fan than the Misfits. While Danzig does have a punk or crossover edge to it overall it is truly a metal band. If you haven't yet seen the songs being covered on the album it's a little surprising. Most of the time bands will select very popular songs to put their own spin on them. Not Danzig. The one great thing about Glenn is that he always does things the way he wants to and if you don't like it tough shit. That's his attitude and you have to love that about him. This album has been in the works since 2012 and was recorded in Los Angeles. The album will be released on November 27th.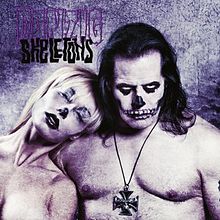 The album starts out with a cover of the song "Devil's Angels" by Davie Allan & The Arrows. This song really carries with it a major punk vibe and it really showcases Glenn's punk style vocals from the Misfits years. One of the major stand outs on the album is the incredibly heavier version of the Elvis Presley song "Let Yourself Go". I fully expected an Elvis song to be featured on this album as Danzig himself has spoken several times about The King being such an influence on him. Recently Glenn had his TV special Danzig Legacy which was in the same style Elvis did his comeback special in 1969. You also can't forget that he covered Elvis's "Trouble" on his band's Thrall-Demonsweatlive EP in 1993. He of course would make Elvis himself proud with the treatment of this track. The heavy riffs ring out along with Danzig's deep sing along style. We go from the King of Rock to the metal ambassadors Black Sabbath. The song of choice is "N.I.B." and while Danzig's deathly howl is always under the spotlight this track also showcases some amazing and drawn out guitar work in a fine quality that Iommi himself would approve of. Going into each of these songs Glenn ensures that it has his signature sound and the moment each track starts there is no mistaking who is singing.

The next track on the album is the stand out for me personally and that's a cover of Aerosmith's "Lord of the Thighs". The song has this bluesy guitar work and just an incredible head pounding beat. The high pitched shriek of that guitar work simultaneously with Glenn's deep Ghoulish growl just works perfectly. The track is so appealing it makes me not want to even hear the original again; yes it's that good. This album is a who's who of Danzig's influences and paying his respects to those artists. Other songs on the covers LP include ""Action Woman" originally by The Litter. The song reminds me a lot of the 1990 release Danzig II: Lucifuge. It takes me back yet again to Glenn showing off his punk roots and includes a hard driving beat as well. I don't want to give away everything the album has to offer; but I have to mention the ZZ Top cover of "Rough Boy". This is the track that slows everything down and lets Glenn's voice really sink into your ears. Hearing this the first time may give you goosebumps. You can really feel the emotion in Glenn's voice. He even throws a few obscenities into this song and its placement is perfect and adds that extra Danzig flare to the song. All the songs on the album are pure Danzig and is one of the finest compilations of covers by any band in the past decade. The obscure songs chosen by Glenn just make it all that much better because you can tell the songs have a personal meaning to him. It's an album that you can hear several times over and still hit play again and let it play through.
Track Listing: 1. "Devil's Angels" (Davie Allan & The Arrows cover)
2. "Satan" (theme from "Satan's Sadists")
3. "Let Yourself Go" (Elvis Presley cover)
4. "N.I.B." (Black Sabbath cover)
5. "Lord of the Thighs" (Aerosmith cover)
6. "Action Woman" (The Litter cover)
7. "Rough Boy" (ZZ Top cover)
8. "With A Girl Like You" (The Troggs cover)
9. "Find Somebody" (The Rascals cover)
10. "Crying in the Rain" (The Everly Brothers cover)
Follow everything Danzig on Facebook here.
Pre-Order your copy of "Skeletons" here.