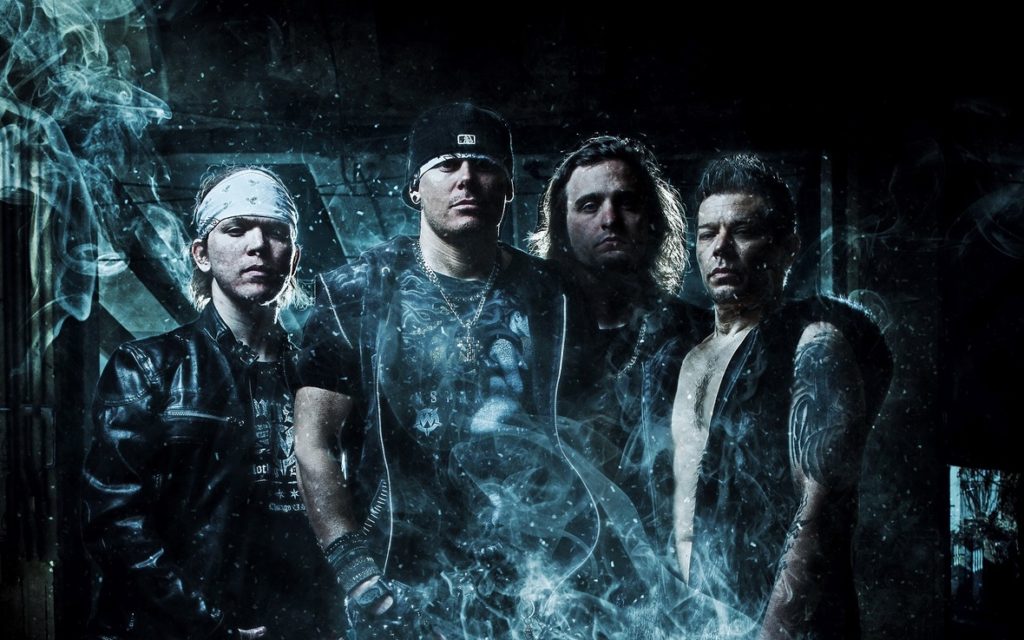 Alabama rockers BrokenRail have set out on a journey to create their own signature style of music. BrokenRail sets themselves apart with their own blend of post-grunge rock and other various elements that make them unique. The band consists of four members: Blake Clawson (vocals), Nelson Rezek (guitar), Dick Black (bass), and Alex Hilton (drums). The band has been working hard and simply want their music to be heard and they have succeeded in that already in such a short period of time. BrokenRail's music has been featured on ESPN, NBC Sports, and, most recently, Tony Hawk's RIDE Channel. Reaching millions of viewers, the band has already attained fans around the globe and were also nominated in their home state in 2016 for the Alabama Music Awards "Rock Artist Of The Year". They have already been awarded the state's highest musical achievement and now they look to take on the world.
Since late 2013 the band has been creating material with plans to release a full-length LP. Post production delays as well as industry interest in the unreleased album has prompted the band to move forward with a three song EP as an offering to fans that have been anticipating new material. The world shall wait no more as their self-titled EP will release on November 25th. The EP was engineered & produced by Joseph McQueen in Burbank, CA, and Mixed & Mastered by Kane Churko in Las Vegas, NV and Logan Mader (Bullet For My Valentine & Butcher Babies mixer/producer, former guitarist of MachineHead).
"Memory" gets started with a really gritty guitar riff. The vocals aren't really clean, but also aren't harsh. They really have this perfect medium that will appeal to almost anyone. Though the song has a slow pace, it harbors an immense amount of aggression. Almost anyone can relate to the lyrics within this song. "I tried to help when you needed it, you had to go and ruin it"…."now that your gone, you're nothing but a memory". Everyone has been in a situation where they have tried to help someone and it's come back to bite them in the ass, and they have perfectly portrayed that scenario here. The track "Walk Again" was the first released by the band in form of a video. "Walk Again" speeds things up and showcases an amazing chorus that is impossible not to sing along to. This single is sure to help BrokenRail amass a ton of fans. While the song has that truly great melodic chorus, it also has moments where the vocals become more harsh and you can just feel the anger within his vocals. The song truly offers up a little something for everyone.The third and final song on the EP is "Save Me". One of the most dominant aspects of this song is by far the drums. The constant beating of the toms by drummer Alex Hilton create this constant rhythm throughout the track. The drums of course aren't the only ear pleaser here, the guitar parts are also predominant and help the song maintain that heavy rock 'n roll vibe. Singer Blake Clawson takes on a deeper tone here and it sets the song apart from the others. Sometimes a 3 track EP isn't enough to really show what the band can do, but in this case it is quite the opposite. With these 3 tracks the band shows a wide array of styles. If you have ever been a fan of Taproot, Flaw or Breaking Benjamin you will fall in love with this band. While they have their own unique sound there are moments where you can hear similarities to those bands.
Follow BrokenRail on Facebook here.