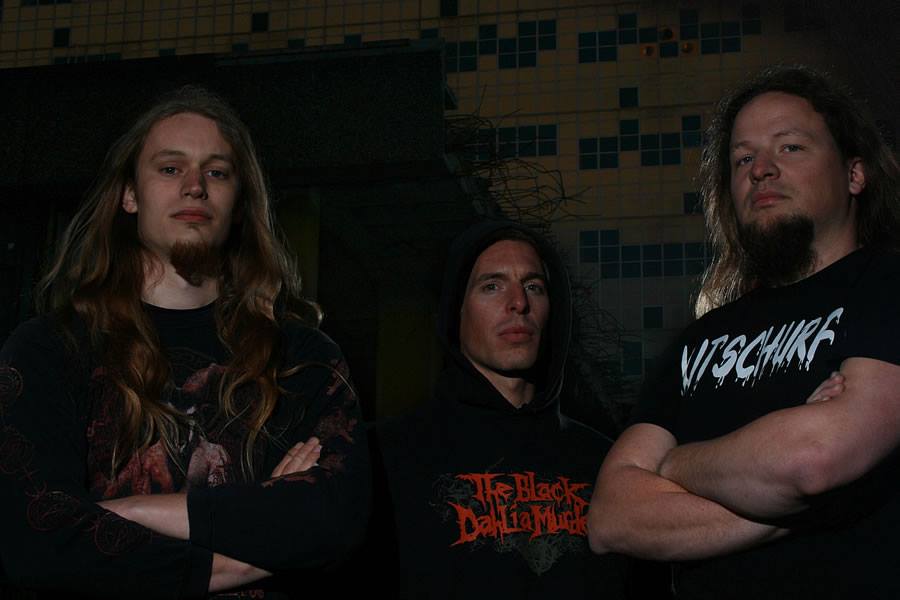 Death metal band Bloodgod has been reigning from Holland since their EP 'Pseudologia Phantastica' which came out on the 17th of September 2013. If you want to check it out or buy it, click HERE. I highly recomment you to because it gives you a good feeling of how the band started and what it roots are. A lot of time has passed but finally they created 5 brand new tracks which are known as 'Catharsis'. This album came out on the 31th of May this year and I'm certain that it will create a legacy for the band. Bloodgod originally started out as a side project back in 2011 featuring former members of bands like Warchitect and Vals. After multiple line-up changes the band got the best fitting members together, Daan (ex-Hymir / Decisive Intrusion) on the guitar and vocals, Frank (Slayer tribute band player / Disquiet) on the bass & vocals and Johnny (ex-Nuestros Derechos / Agents Of Entropy) on the drum. They may be a three piece band but their skill is unlimited.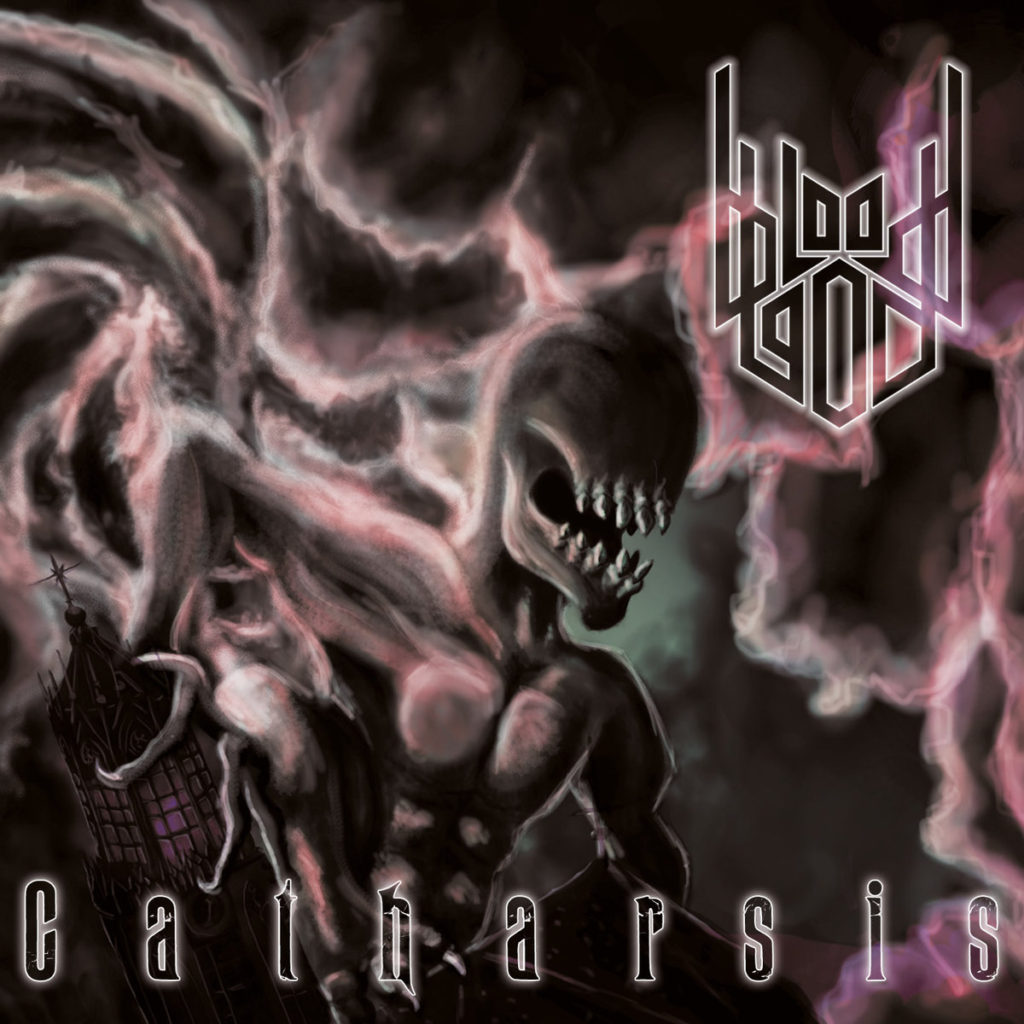 Let's get right into this brutal death metal album. "Valar Morghulis" is the intro song and it will get you right in! The song doesn't let you hesitate for one bit nor does it let you sit still. If the intense dumming hasn't made you stand up yet the raw vocals will. The built up just perfect, later in the song when everything found it's place it's utterly chaotic. It may not sound new but that for sure isn't their way of doing things. The song just rocks out the inner metalhead in you and makes you put up the devil horns.
Second song from the album is named after the band name, "Catharsis". Always when a song is named after the band name it gives me an extra adrenaline rush because it will either be a song full of the band roots and the direction they are going or an anthem. Guess which one is it? A damn anthem! Anthem's always give you an instant speed of energy and so does this one. Bloodgod does it a little different compared to the other ones because it also managed to sneak in some violent and though lyrics.
"This is your life, it's ending one moment at a time."
"Pogo, skank, or stage dive – all dancing is sublime."
"Circle pit and wall of death, you get knocked off your feet."
"The taste of blood and sweat, catharsis is complete."
"Satan's Smile" is the last song on the album but it for sure isn't the least. It sounds bad ass and it for sure it! It's about a thing we may all fear the most, death. Everything from this song is as good as it can be. Vocals fit the song perfectly and the instruments sound just right. Low tuned guitars and the classic double bass drumming with some blast beats to finish the job are all welcome on this one. Don't forget to watch your back, satan might be crawling towards you with it's filthy smile.
"Kill, maim, and burn."
"A bloodgod glorified."
"See the smirk of saints."
"Dialogue denied."
'Catharsis' may not be new or something completely unique but they weren't going for that. Instead they went for the old school death metal with blast beats and down tuned guitars that will make the greatest breakdown you have ever heard. The screaming death metal vocals are the same, they don't sound like something you haven't heard but it's stil l good. That really makes the band stand out because not a lot of bands can break through with the quote on quote "Old sound".
The album is recorded and mixed by Marieke Koedijk, Arnout Leene and Folkert van Blom at Mass Audio Studio in the Netherlands, and mastered by Grammy nominated engineer Jacob Hansen (Aborted, Mercenary, Volbeat, Pestilence and many more) in Denmark. The artwork has been created by Lisa Röttjers, depicts 't Schrickelik Tempeest', meaning 'the horrible tempest' in old Dutch. It refers to the song with the same title and lyrics about the violent storm of August 1, 1674 that hit the episcopal cathedral in the band's hometown and turned it into ruins.
As commented by the band:
"If you're lucky, we'll also throw in a bunch of very cool Bloodgod stickers that are fully wear and tear proof and will last longer than most relationships."
Now you don't have a single reason to not buy the record, do it HERE!