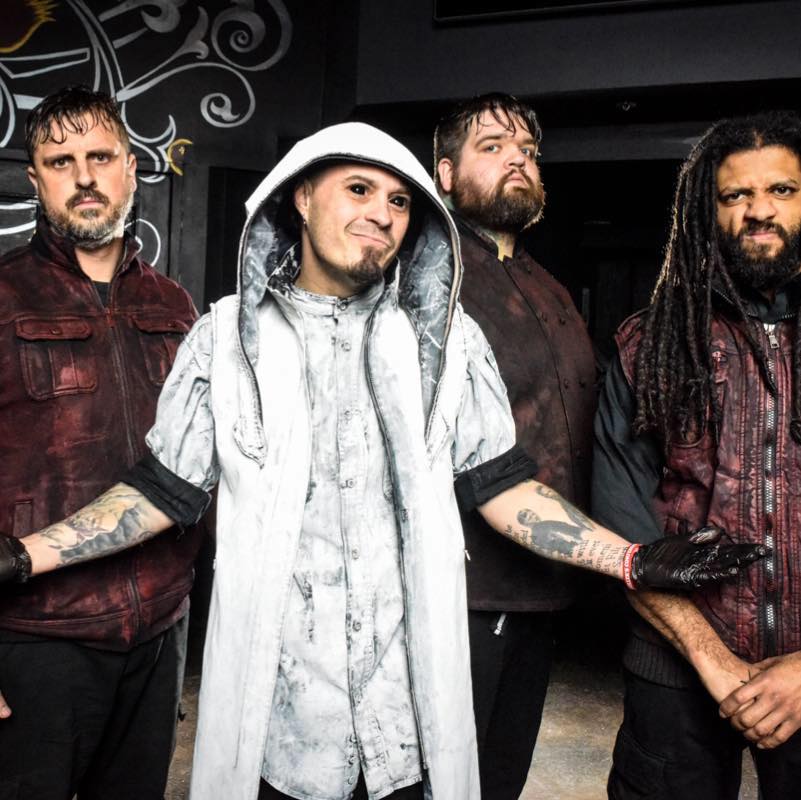 A Killer's Confession is the new band by former Mushroomhead vocalist Waylon Reavis. The band formed in September of 2016 and less than a year later the band has wrapped up recording their debut album and released it via one of the most premier labels in metal. A Killer's Confession released 'Unbroken' on April 28th, 2017 (Physical copies released May 12th) through Megadeth bassist Dave Ellefson's label EMP. The band released several singles from the album in the form of lyric videos beginning with the self titled track "A Killer's Confession" on Nov 16, 2016 which featured a guest performance by Korn guitarist Brian "Head" Welch.. They followed that up with "L.O.L (Life of The LOST)" and "1080p". The album was partially recorded and mixed at Kentucky's Third Sky Studio with Reavis, and Co-Producers Thom Hazaert, Richard Easterling, and fellow A Killer's Confession members Jon Dale, and Matt Trumpy. The band played their very first show in December and quickly went on a headlining tour the following month to start off the New Year. With Waylon leading the way this band will rise to the top.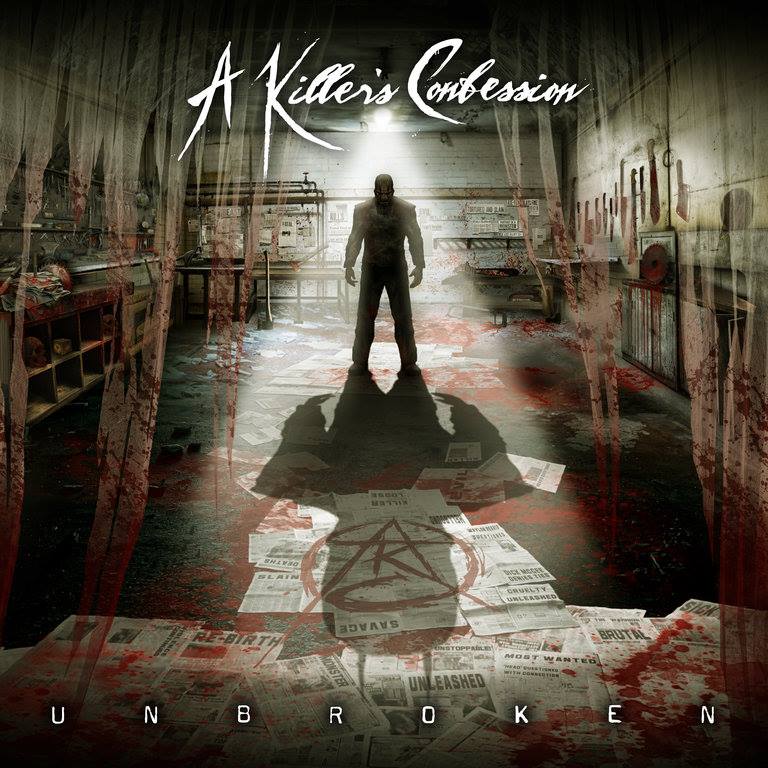 Our first introduction to A Killer's Confession on this debut album is the track "Awakening". This intro begins with a rumbling riff and drum beat and some spoken word type mutterings by Waylon and leads us right into the first true song which is "Spawn of Seven". Instantly we are met with a groove filled bass line and guitar riff. Waylon's classic vocal style is instantly appealing. He is able to deliver both a harsh nu-metal screaming type vocal as well as a melodic vocal that hits during the chorus of the track. Waylon's quick rapid pace at delivering these harsh screams is his signature sound and hearing them is nothing short of bliss. On this track the most incredible part is how quickly he can flip the switch from those varying vocal styles. "Final Breath" again has a groove to it, but this time the riffs are much more technical and thrashy. Jon Dale's drumming sets the tone here with his thundering double bass and lightning quick hands. This song like some of the others has a really catchy chorus that urges you to sing along. The most meaningful and heartfelt track on the album is "Sympathy". The track slows things down to a somber note. The most prevalent lyrics in the track is "God I need you" and you can feel the pain within Waylon's voice as he sings. The riffs, drums and bass have a huge sound that changes pace and volume several times throughout the song, but it can't overpower the passion within the lyrics. The track also features Kimberly Freeman from One-Eyed Doll on backing vocals. Her vocals though minimal in the song and that extra touch that really pushes the song over the top. The following track "I Will Define" is essentially Dead By Wednesday featuring Waylon Reavis. This track comes off with more of an all out thrash sound and almost immediately reminds me of Testament. This whole album is amazing and offers up a great variation of sound by the band. Not to mention the guests that appear on the album. "A Killer's Confession", "L.O.L (Life of The LOST)" and "1080p" are amazing tracks as well and "L.O.L." has a must hear intro. Each track on the album tells a story and fits in making this album not just a collection of songs but one cohesive album. If you haven't had a chance yet to hear any of these tracks I urge you to do so now.
Track listing:
Awakening
Spawn Of 7
Re-Birth
A Killer´s Confession
1080p
Final Breath
L.O.L.
Reason
Sympathy
I Will Define (F / Dead By Wednesday)
Judas Kiss (F/Revillusion)
Letting Go (F/Amerakin Overdose)
Purification (with Hex)
A Killer's Confession is also about to embark on another tour this time with Non-Point and Nine Shrines. The tour kicks off on May 30th in Lancaster, PA and runs through June 10th in Toledo, Ohio. If they make a stop in your area make sure to get your ass out there and support this amazing band that is destined to succeed.