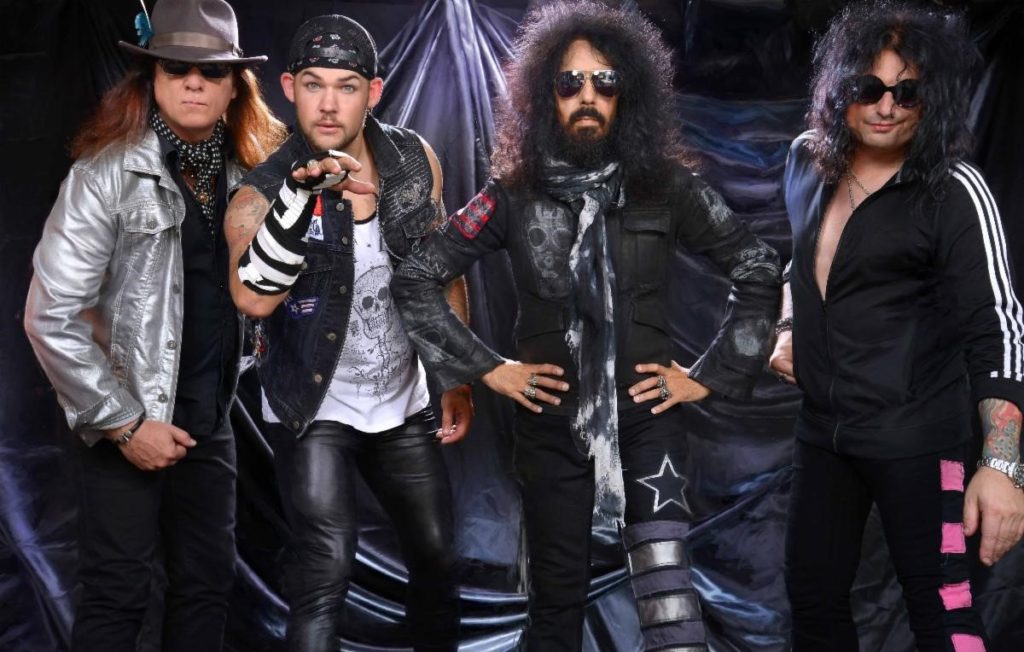 Quiet Riot is a rock & roll phenomenon. Widely known as the first heavy metal band to top the US pop charts, the Los Angeles quartet became a global sensation thanks to their monsterous smash hit 1983 album, 'Metal Health.' That album topped the Billboard album charts for several months and the follow up album, 'Condition Critical' went double platinum. The band has continued to record (a total of 11 studio albums) and tour throughout their 30 + year history. The only remaining original member Frankie Banali's history with Quiet Riot spans over 34 years and he has the distinction of being the only member of Quiet Riot to have recorded on every single Quiet Riot release. The band has now announced a November 8th release date for their upcoming album 'Hollywood Cowboys.' The album features 12 stunning tracks and was produced by Fankie Banali. The first single from the album "Don't Call it Love," is available for streaming below. Pre-order the album and stream the single here.
"The song essentially started with a straight ahead drum groove that incorporates tempo lifts within the arrangement. It made it possible for Neil my songwriting partner and I to write and build a very concise track as a vehicle for what would follow lyrically. My dear friend and amazing songwriter Jacob Bunton wrote the lyrics for this track and several others as well as providing background vocals and just did a fantastic job," says drummer Frankie Banali of the first single from "Hollywood Cowboys."
Quiet Riot continues their historic journey with founding member and drummer Frankie Banali, who is joined by veteran bassist Chuck Wright (who has been in and out of the band since 1982) and guitarist Alex Grossi (who has been in the band since 2004). With their latest release 'Road Rage' Quiet Riot introduced to the fans powerhouse vocalist James Durbin, who stepped in the eleventh hour to give his imprint to the new songs. With "Hollywood Cowboys" James finally takes full control and is going to blow everyone away with his amazing set of pipes.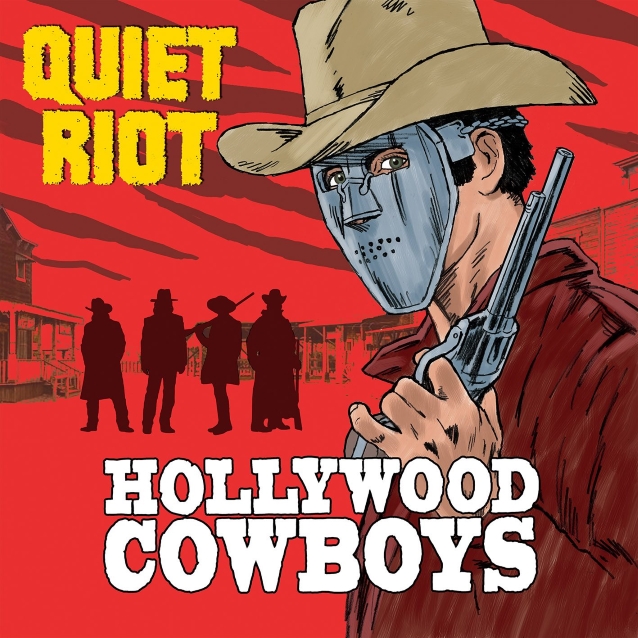 When asked how "Hollywood Cowboys" differs from other Quiet Riot releases, Banali says "This is the most diverse QUIET RIOT release. The songs run the gamut from straight ahead balls to the wall rock tracks, to a blues song, to double bass drum pedal to the metal songs and Quiet Riot straight ahead rock tracks. There is a whole lotta grooves going on!"
Musically, the new album offers exactly what you would expect from Quiet Riot. Arena ready hard rock with strong hooks and infectious riffs, along with a maturity in the songwriting that only a band with such a history and pedigree can offer. Quiet Riot have come back stronger than ever, in perfect METAL HEALTH with the new album: 'Hollywood Cowboys!' Catch them on the road this summer!
Tracklist:
1. Don't Call It Love
2. In The Blood
3. Heartbreak City
4. The Devil That You Know
5. Change Or Die
6. Roll On
7. Insanity
8. Hellbender
9. Wild Horses
10. Holding On
11. Last Outcast
12. Arrows And Angels
Line-up:
Frankie Banali – Drums
Alex Grossi – Guitars
Chuck Wright – Bass
James Durbin – Vocals