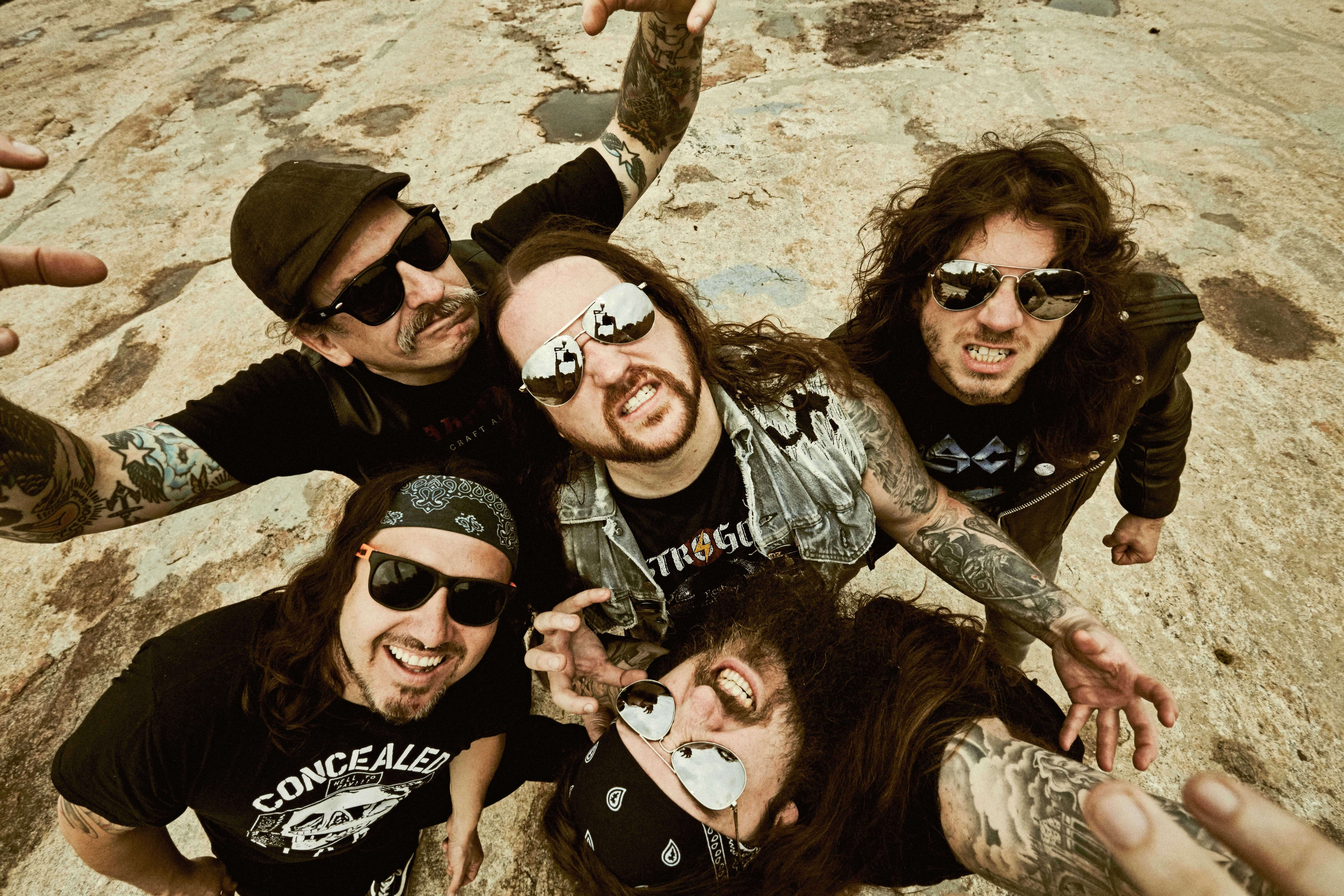 Richmond thrashers Municipal Waste have been busy since the release of their sixth album, Slime And Punishment. Since 2017, they have been laying waste to the world sharing the stage with Hatebreed, Cro-Mags, among others in just 2019 alone. Shortly after their upcoming Fall US Tour dates MW will headline a winter UK/European tour with Toxic Holocaust, Enforcer, Skeletal Remains.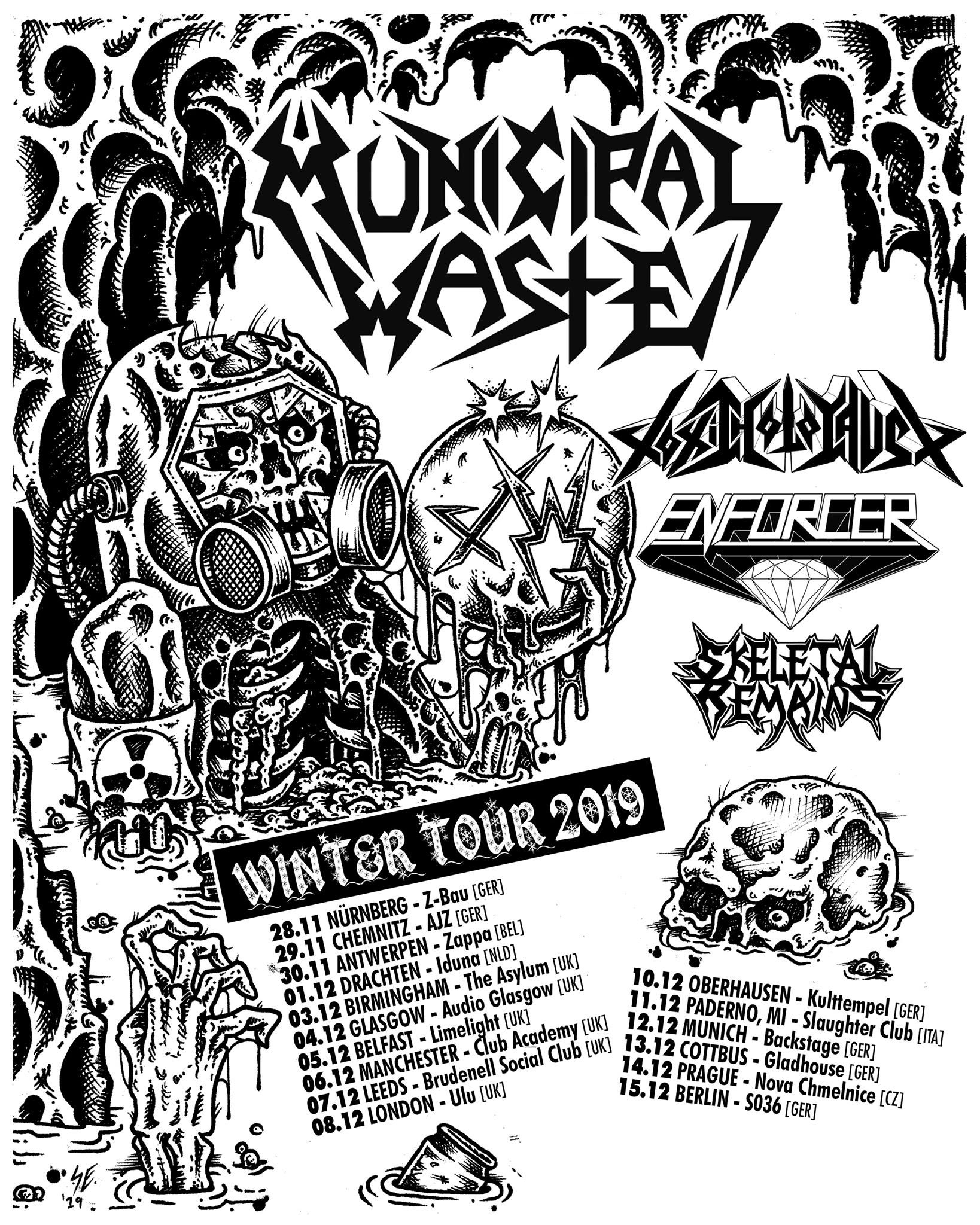 Tony Foresta from Municipal Waste commented: "Many Christmases ago, I went to buy a doll for my son. I reached for the last one they had, but so did another man. As I rained blows upon, I realized there had to be another way. This tour will hopefully bring forth a new kind of winter cheer. Something for the rest of us."
And Olof Wikstrand from Enforcer added: "The pioneers of old school thrash metal and the pioneers of old school heavy metal unite in one tour. We are super stoked to bring together the kings of the underground!!"
All tickets are on sale now! To keep up with all the bands follow Municipal Waste, Toxic Holocaust, Enforcer, Skeletal Remains on social media. 
 28 Nov 2019        DE Nuremberg       Z-Bau
29 Nov 2019        DE Chemnitz          AJZ
30 Nov 2019        BE Antwerp           Zappa
01 Dec 2019        NL Drachten          Iduna
03 Dec 2019        UK Birmingham      The Asylum 
04 Dec 2019        UK Glasgow            Slay
05 Dec 2019        UK Belfast               Limelight 
06 Dec 2019        UK Manchester       Club Academy 
07 Dec 2019        UK Leeds               Brudenell Social Club 
08 Dec 2019        UK London              ULU
10 Dec 2019        DE Oberhausen       Kulttempel
11 Dec 2019         IT Paderno, MI       Slaughter Club
12 Dec 2019        DE Munich               Backstage
13 Dec 2019        DE Cottbus              Gladhouse
14 Dec 2019        CZ Prague               Nova Chmelnice
15 Dec 2019        DE Berlin                 S036