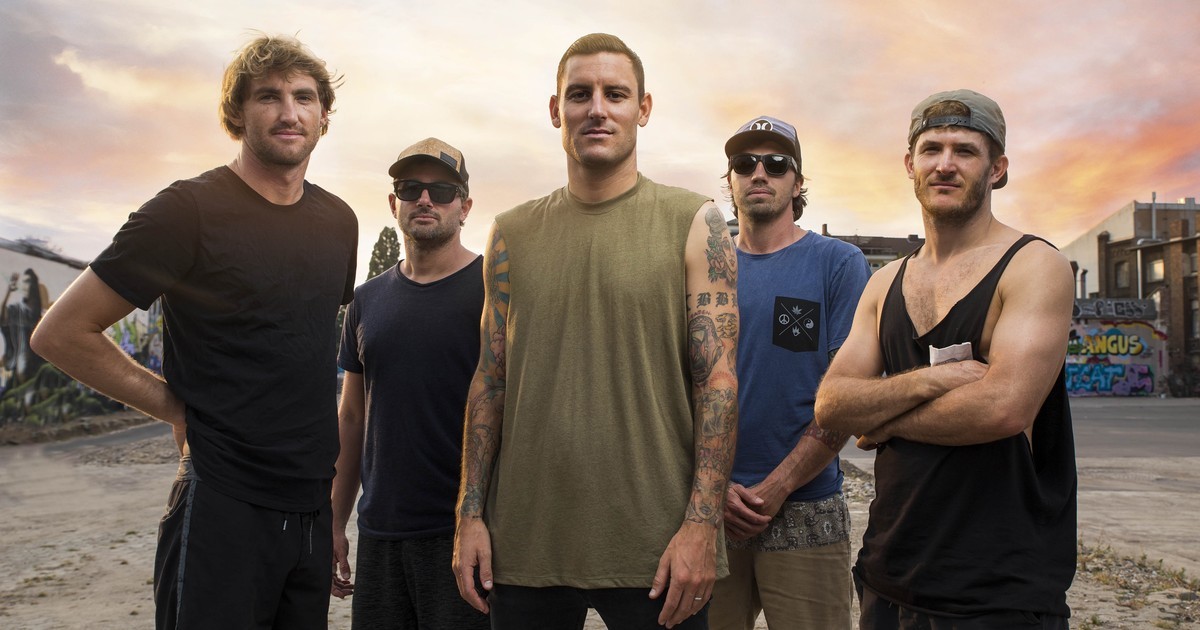 Metalcore kings Parkway Drive just released their live video of "Vice Grip" of the album 'IRE' yesterday, June 21, and it is breathtaking! I wonder if this band even needs an introduction but for those 2 people living under some rocks next to the bridge, here we go! 
Parkway Drive is from Byron Bay NSW, Australia and has been claiming their throne since 2003 with their split EP they share with I Killed The Prom Queen, the next 2 EP's 'Don't Close Your Eyes' & 'Killing With A Smile' came out after and now it has become part of the Parkway Drive legacy, an EP you can't miss out on! Now we are getting into the core of the band, these albums I am going to talk about are my youth in a nutshell. They got me trough some rough times and if you are a fan of the band I know that it has for you too! The masterpieces are called 'Horizons', 'Deep Blue' and 'Atlas'. For those that haven't listened to these albums yet please listen to them right now! They are filled with raw vocals, soul touching lyrics and emotional and melodic riffs. In 2015 they released their latest album 'IRE' via Epitaph Records. Parkway Drive have always and I mean ALWAYS delivered and this album is yet again beautiful, already looking forward to new music from these guys!


The live version of "Vice Grip" has been uploaded on the youtube channel of Impericon on the 21th of June and it all we expected from a band like this. Before we go in depth I would like to add that it is of the Impericon Festival 2017 that found place in Germany, Leipzig.
First of all, I have been waited so goddamn long for a new live video of Parkway Drive and it is finally here. It makes you believe as if you took part of the crowd which is by the way pretty crazy! With lyrics like "One life, one shot, give it all you got." you just want to jump the fuck up and headbang till you your neck gives in, it is unbelievable how much a song can move you! Definitely worth checking out!
Parkway Drive is touring right as we speak, get out of the house and witness them live!

For tickets to the shows visit their official facebook page:
Parkway Drive incredible members are:
Winston McCall, vocalist.
Luke Kilpatrick, guitarist.
Jeff Ling, guitarist.
Ben Gordon, drummer.
Jia O'Connor, bassist.
And dont forget to buy some Parkway Drive merch to add to your collection as well, buy it right HERE! I have added some songs from different albums down below for you to check out, if you don't know the band it is a must and if you are a fan already then you you know what to do!