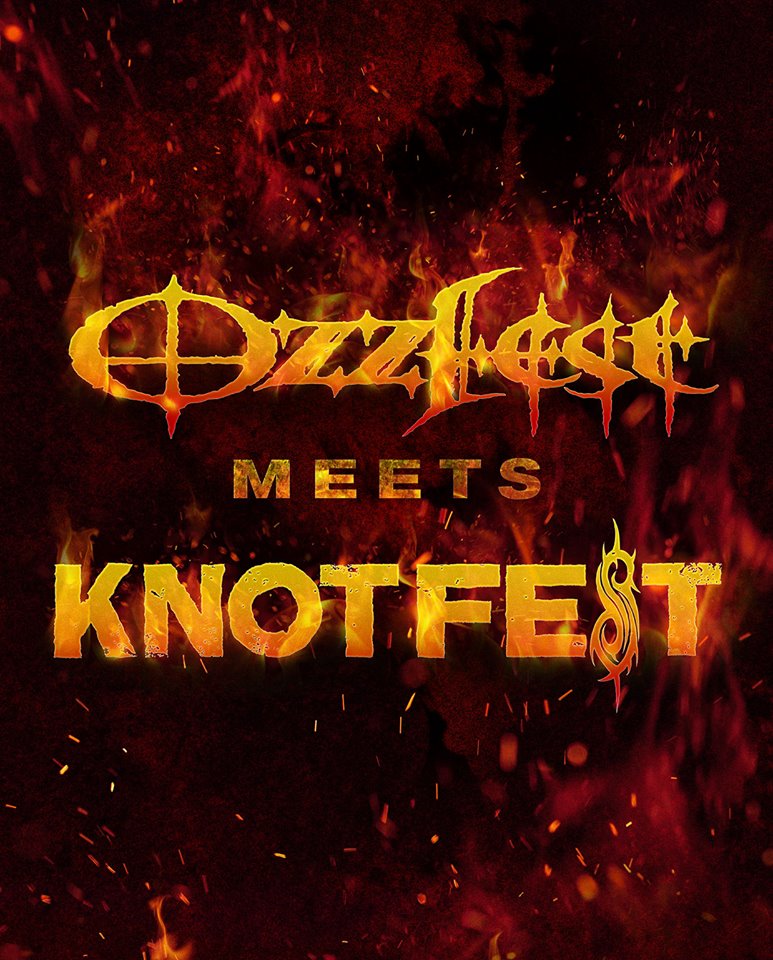 It appears that the rumors from early this morning are true. Ozzfest Meets Knotfest is absolutely stacked this year! The festival went extremely heavy this year booking acts such as Possessed, The Black Dahlia Murder, Goatwhore, Decrepit Birth, Code Orange, and many more incredible acts. This will be the festival's second year taking place at Glen Helen Amphitheater in San Bernardino, California. 2016 was a very successful year with over 75,000 in attendance for Black Sabbath, Slipknot, Megadeth, Slayer, and more. This year the festival falls in early November on the 4th and 5th, tickets can be purchased here when they go on sale this Friday on July 14th. Here's what Ozzy and Sharon have to say about this year:
OZZY OSBOURNE: "Last year's show with Black Sabbath was just incredible and I'm thrilled to be coming back this year with Zakk, Tommy, Blasko and Adam to headline the 21st anniversary of Ozzfest."
SHARON OSBOURNE: "Ozzfest Meets Knotfest is coming back for another round. Last year we had over 75,000 people attend and we have another great lineup this year with Ozzy's first solo show in L.A. in more than six years. This is not just another show…it's Ozzfest Meets Knotfest! And this year's event means the world to me as we'll be amongst friends like Prophets of Rage, Rob Zombie, Deftones, Marilyn Manson and Stone Sour…it's going to be another amazing weekend."
Check out the full lineup below and get ready for a crazy weekend California!!