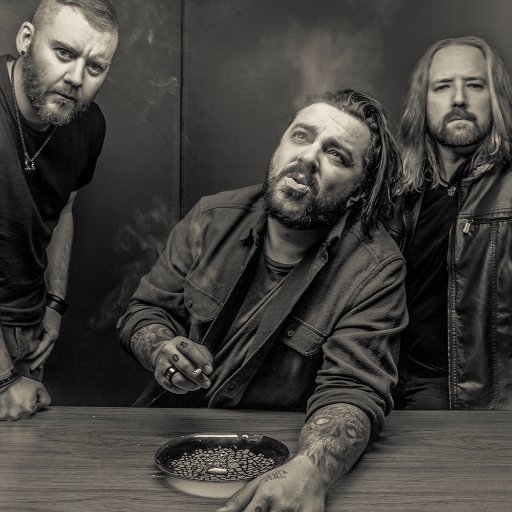 Seether, the South African metal band, is set to release their new album 'Poison The Parish' May 12th  2017. The first single and video released is "Let You Down". This is also the first album released under front man Shaun Morgan's label Canine Riot Records.
Utilizing their own label has meant full creative control for the band and the ability to create the music they want to produce, rather than what a mainstream label would demand. They've essentially become their own bosses. Shaun has stated that they're creating a new-for-them sound while still retaining the Seether we all know. 'Let You Down' does exactly that – it's heavier and darker, while still being recognizably "them".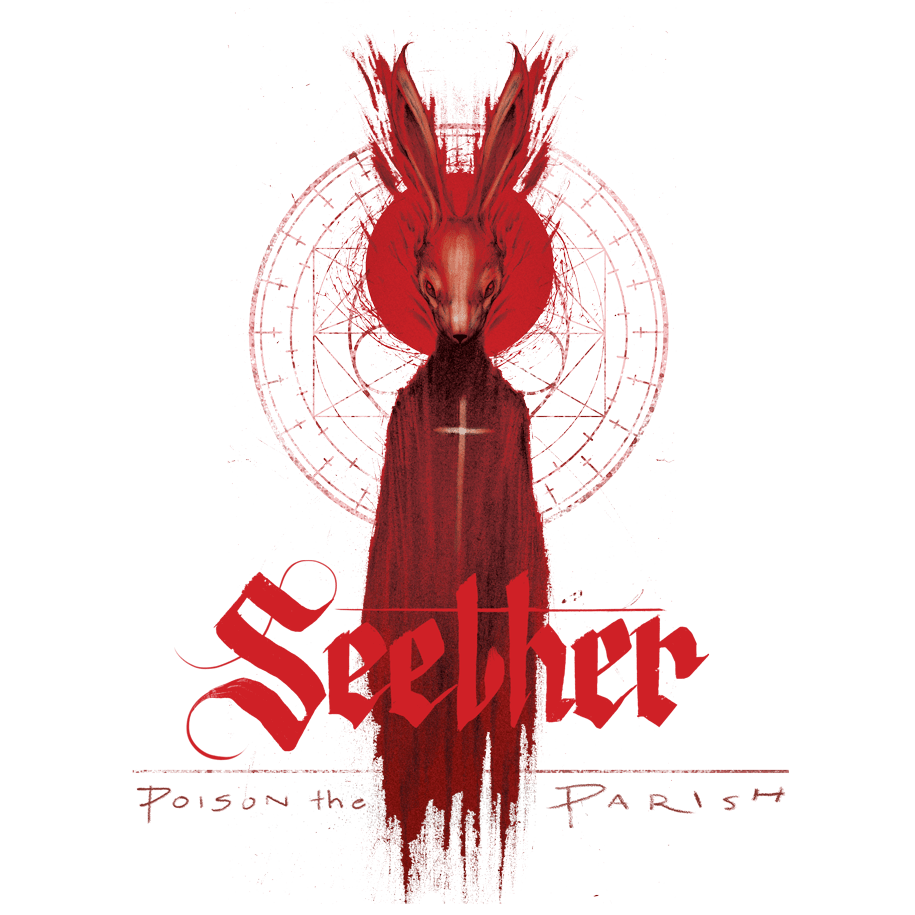 Now, here's the part (as usual) where I weigh in my personal opinion…oh, but that bass, tho. For easily the last 17 years I've waved the "I heart Ryan Martinie" banner (the love is real). But, it just might be replaced with "I heart Dale Stewart". The heavy, heavy bass in this song is quite possibly the sexiest thing I've ever heard (Sorry Ry). That along with the impossibly hard guitar…oy. Despite the lyrics, the music is kind of sex-on-a-stick.
The lyrics have the typical Seether heaviness, but there seems to be less irony and far more of a straight forward hard edge. The lyrical arrangement is also noteworthy – there's a serpentine quality to it that sweeps you up and carries you along through the entire song. By the chorus, "Say something beautiful, say what you're keeping inside", you'll be hooked.
For the video itself…
When reviewing anything – a full album, a single song, a video – it takes time because you need to sit down with the media at least 75 times in order to understand the full nuances of what you're hearing. Generally, after the 76th listen you have a pretty good grasp of the content. I sat down with the video for "Let You Down" for 4 hours…and still have no earthly idea of what is going on there. I can say it's primarily black and white with some sepia tones. Dark imagery. Opening with a horrifying rabbit-thing. Disturbing (maybe) circus performers. Oh, and that creepy little girl who is nothing short of the thing of nightmares. As well as Shaun being carried, singing, in a casket. But, I must admit that there must be some manner of symbolism I'm missing, because I just don't get it.
Perhaps it's not something to "get", as a whole, and maybe each character is its own symbol to represent the meaning of the song – we may never know. Either way, it's a very different direction than they've taken before and that actually makes for something interesting to anticipate for the future.
Seether consists of Shaun Mrogan (Lead vocals, guitar), Dale Stewart (Bass, backup vocals), John Humphrey (Drums)
Stoke The Fire
2. Betray And Degrade
3. Something Else
4. I'll Survive
5. Let You Down
6. Against the Wall
7. Let Me Heal
8. Saviours
9. Nothing Left
10. Count Me Out
11. Emotionless
12. Sell My Soul
https://www.facebook.com/seether/