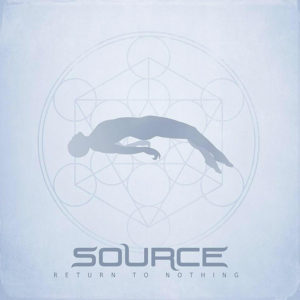 Well, I have been absent for a while now, but I will always put in extra effort to make time for some of my favorite bands and people. Of course, my man from Source, Ben Gleason ranks among the top of these aforementioned groups, so when given the opportunity for another interview, I immediately jumped at it. Our story goes back a couple of years now when I was sideswiped and flattened by Source's music during our State of the Art: Colorado series. Love at first listen, shall we say. Little did I know that my freshman article would spurn a great friendship with this uber-talented group of fine musicians that has been enormously valuable to me personally and professionally. After multiple interviews, show reviews, album reviews, naming their debut, Return to Nothing the Best Album of 2016 and recently crowning bass player Dan Crisafulli as one of our Kings of Strings, I am happy to bring you an inside look at the most current goings-on for a band I would rank as one of the best in the world. One listen to these guys and you will understand exactly what I am talking about. Be fortunate enough to meet them and you will love them even more. Curious? Want to learn more? Read on my friends…
Interview with singer, songwriter and guitarist for Source, my friend, Ben Gleason:
Odyssey: Hey Ben! Great to hear from you, man! How's it been, my friend?
Ben: Pat Quick! It's so good to connect with you again man; things have been good! I've been hard at work on lots of stuff, new Source album, new flotation center, lots of growth.

Odyssey: How's the floatation business going for you?
Ben: The float business is great. We are in the process of moving our center to a new location and expanding. We'll be open in December hopefully with 4 float tanks and 2 massage rooms!

Odyssey: I hear you got back into Jiu Jitsu recently. How's that been for your psyche and overall, well-being? With your cerebral, lyrical themes, I imagine it makes song writing much easier for you.

Ben: Jiu Jitsu is a huge part of my overall well-being. It's an essential part of my personal growth and because of that it also contributes to my songwriting. I wouldn't say it's something that will inspire the content of an entire song but it does play a part in the larger themes of my music.

Odyssey: Any new hobbies/activities that have cropped up for you?

Ben: I've been getting back into a more regular meditation practice. It has really helped my clarity of mind and my spinal strength which, believe it or not, is really important for the longevity of this band.

Odyssey: How have things changed for you guys since we met prior to the release of my #1 pick for Best Album of 2016, Return to Nothing?

Ben: First of all we're so honored to awarded the Best Album of the Year by you and Metal Nexus! Over Metallica and one of the best Opeth albums of all time, no less! That is a huge honor man. Thank you. Things have changed quite a bit. The masses may not be aware of Source but the people who do all seem to be die hard fans. People like our fan Jack Blacketer from Ohio who fall so deeply in love with Source that they buy our CD for all of their friends and make posts all over social media are so important to keeping the band thriving and growing.

Odyssey: I obviously love this album and still have it in all of my play lists. How has it been received by the masses so far?
Ben: Well I wish I could say it has been received by the masses. We have reached a really wide audience for our debut album but I think there are tons of people who are going to fall in love with Return To Nothing that still have no idea who Source is. It's a long way to the top if you want to rock and roll. That being said we got your pick for #1 best album in 2016 as well as Heavy Metal HQ's #9 best Prog album of 2016. We are creating superfans everywhere we play and while it feels like a slow climb right now the general reception to Return To Nothing is so overwhelmingly positive that we know playing in Source is what we were born to do.
Odyssey: You can definitely consider me one of the super-fans! Tell me about making those cool videos? That had to have been a dream come true!

Ben: Those cool videos were SO MUCH FUN to make! Eric Richter is a complete genius and he really brought my vision to life in both videos. "The Serpent" video was so much fun to shoot, we got to hang out with like six snakes all day including a 7 ft ball python (not featured in the video). We used an amazonian red tail boa in the video, her name was Rhonda and she was super cool! Also the lovely Eve Rounds did an AMAZING job playing Eve… we thought it was really funny that the woman we got to play Eve in the garden of psychedelic apples was actually named Eve.
Odyssey: You know I love all of you guys. How's my man Dan (our recent "King of Strings") been doing?
Dan: Pat! Great to hear from you again, my friend. It was an honor to be named the King of Strings by Metal Nexus, and for all intents and purposes I will be signing legal documents "Daniel Crisafulli, KoS" from now on. Since we talked last a lot has been going on, obviously the aforementioned 'Forged in Fire' Tour with In Flames and HELLYEAH was a huge opportunity for Source. We all had an absolute blast and got to play some of the most iconic stages in the U.S. Sharing the stage with Metal legends every night was an incredible experience that I'm sure none of us will take for granted. Most significantly was my recent Warwick endorsement. Warwick is one of the most revered and outstanding bass companies in the industry and to be a part of that was quite literally a dream come true. When I received the email from them I got very emotional. Since I've been with them I acquired my second custom shop bass which is just absolutely breathtaking on both the ears and the eyes. I couldn't be happier. Aside from that I am continuing to grow my student-base for my lessons, which I do in person and via Skype. Everything has been going very well and I am looking forward to the next chapter for Source.

Odyssey: That's killer! I love Warwick! How about "crazy man", Georges?

Ben: Well unfortunately we parted ways with Georges. We were having too many personal and professional differences so we mutually agreed to part ways. Georges is a phenomenal drummer and his energy will be greatly missed at Source shows. I know all our fans will be bummed too and we're really sorry for that. Being in a band is a really complex relationship, it's a miracle any band can stay together long enough to make a name for themselves. I think Georges just wasn't happy playing with us and in turn it effected every aspect of Source negatively. We wish him all the best and hope he can find the appreciation he deserves. He's worked hard his whole life to be a great drummer and he deserves real recognition for his hard work.

Odyssey: Wow man! I'm sorry to hear that. How has this affected Dan and yourself?

Ben: We're really bummed. He's got a huge heart and he helped us pave the way for Source. He'll be deeply ingrained in the spirit of Source forever. Moving on has been hard. But the excitement of finding a more productive dynamic definitely helps the process. And Dan and I are really excited about the new album and some creative input from a new member.

Odyssey: So you are looking for a new drummer now. Maybe we can assist in locating the right person for the job. Write us a "want-ad" for your ideal drummer and we'll see what we can do.

Ben: Yes we are looking for a new drummer and we have high expectations. Bottom line we need someone with solid fundamentals, great time and feel, comfortable with odd time signatures, syncopation and unconventional song formats, extremely comfortable playing with a metronome, willing to relocate and make Source their priority, they also need experience touring and to be easy to work with. Basically we need a master. I'd love to have someone with a background in Jazz and I'd also love someone who can play tablas. I think tablas would be such an awesome addition to our sound! Those aren't requirements though. If you think you have what it takes to play in Source send us a video on Facebook! Thanks for the want-ad Pat!

Odyssey: Nice! We'll see what we can do to "drum" up some attention for you *Rimshot (pun intended)* *Boo* *Hiss*!

Ben: Boooo hissssss hahaha
Odyssey: I am curious, what affect does losing a member have on your relationship with Pavement Records or is it just "part of the biz"?

Ben: Pavement is super cool and that's why we signed with them. They don't care if we lose a member. Tim and Mark love Georges and I'm sure they're bummed he's no longer with Source but they understand what all this is like because they're musicians themselves
Odyssey: So, I understand that you have been very busy writing the next Source album. You know damned well I am looking forward to new tunes from you guys. Please tell us about it.
Ben: Hard at work is an understatement, we have 2 albums that are unrecorded and close to studio ready. I wrote an album mostly during the recording process for RTN called Incarnation and it's super intense Prog Rock/Metal. Long songs, complex lines and structures, all that proggy goodness. It's a concept album about the process of birth and learning how to navigate the world as a child. Then a year later we went back into the studio to make the edits to "The Serpent" so it was more radio friendly. I was talking with our producer Scott Wilson about how to get Source more exposure and he suggested writing some songs that didn't have to be edited to be radio friendly. Source is unique in that our sound is really versatile. I embarked on making my first 4 minute song and discovered we can write songs in normal verse chorus format and it still sounds like Source. We can also write in odd time signatures without confusing the "prog layman" which means we can focus our unique progressive sound and make a great song that fits in with other stuff on the radio while still standing out. The album we're going to release is called Philiac and it's a mix of some shorter songs in that style with some long epics as well. I was listening to a lot of music from 1991-1992 while I was writing the guitar parts; Undertow and Opiate by Tool, Rage Against The Machine's self titled debut album, Vulgar Display Of Power by Pantera and of course Nevermind by Nirvana. I also listened to Sorceress by Opeth and Magma by Gojira a lot during the writing process. I think you'll hear the influence as well as the evolution of the sound. My goal was to make something new and different that is still rooted in the classics of our genre. I'm also really excited because the album is going to feature two songs by Dan Crisafulli, one called "Sinking" which was one of the first songs written for Source. The instrumentals were written mostly by Dan and I wrote the lyrics and melody. The other song is an acoustic track Dan wrote called "Between" and it is one of the most beautiful acoustic songs I've ever heard. I don't have lyrics for that one yet and it may just be instrumental but it's really gonna tie the album together.

Odyssey: Damn! Two albums?!? What is different about the second one that you may not have done before? Are you still using that gorgeous, figured mohagany PRS (so jealous!)?
Ben: When writing the structure I really just tried to refine and focus everything. I can get carried away on a theme and I like everything I write in the theme so I want to keep all of it. Instead of letting myself get carried away and try to make a bunch of stuff fit together I started off with only writing a few parts that were really solid and flowed together seamlessly. Lyrically it's still the same process, just growing as an individual and writing about it. My relationship to myself, my body, my friends and family, my community and the universe are what really inspired the lyrics to this album. And as for the solid mahogany PRS DGT it won't be featured on this album, unfortunately. PRS sent me an artist grade Custom 24 Floyd Rose that has an ebony fret board, abalone inlays, a custom finish/burst and the sexiest figured maple top I've ever seen. I loved playing this guitar so much that I wrote almost 40 minutes of material on it in 4 months. And it's in drop C instead of drop D which I used exclusively on RTN. I think drop C might be my favorite tuning now. My private stock PRS 7 string will be featured on a few songs as well. Dan got a new custom Warwick Thumb too and it's GORGEOUS! Wenge body and birdseye maple fret board with a bolt on ovangkol neck. We both think it has a more unique sound than his other Thumb and it's got a lotus flower inlay at the 7th fret. It's a sexy axe. Our instruments are possibly our biggest inspiration. We sit down with these gorgeous works of art that also produce tones and we want to explore all the ways we can make them sing. If Dan didn't play Warwick and I didn't play PRS I don't think our writing would be the same. They're truly special instruments that are made with a level of care and mastery that is unparalleled. When you play an instrument of that caliber it begs you to find the same level of care and mastery within yourself. I really think our instruments play a huge role in the creative process.

Odyssey: Is there anything that you would like to try that has not cropped up in your debut, Return to Nothing and the subsequent two we have yet to hear?

Ben: An absurdly bad-ass cover album of Dark Side Of The Moon. My stage manager and I just went to see the total eclipse in Wyoming and we timed Dark Side so perfectly that "eclipse", the last song on the album, came on at the exact time the total eclipse happened! It was really magical and I want to put on a big outdoor festival for the next eclipse in Indiania 7 years so we can try to do that live for lots of people.
Odyssey: Once you find the right fit in a drummer, what do you see as the next step in the evolution of Source?
Ben: Well I think we need to get moving on the recording process. I also think we need to start getting more tours, it's hard to find tours we fit with and even harder get on them. If you want Source to play near you tell all your favorite bands about us!
Odyssey: How did your tours with Trapt/Superbob and HELLYEAH/In Flames in support of your stellar debut go?

Ben: Those tours were awesome! Every member of the bands and crews are true professionals and wonderful human beings. We learned so much from all of them. The guys in Trapt were so nice to us and the guys in Superbob taught us so much about how to tour effectively. I still talk to Matt Santoro all the time, he's such a good guy! Jeff Goode, the TM for HELLYEAH basically told their whole crew and In Flames' crew that we were new to touring, great musicians and to give us all the help we needed. They took us under their wing and showed us how to be professionals on a whole new level. We wouldn't have made it through the whole tour without the help of every member of the Forged In Fire Tour crew.
Odyssey: What did you learn from these Metal veterans about touring and the music industry in general that you otherwise might have missed out on?

Ben: I got so much good advice from real veterans but what stands out the most is the advice I got from Chad Grey and Anders Friden. Chad told me that we're not just playing for the crowd, we're playing for each other. When we enjoy playing with each other the crowd feels it and enjoys it more too. I think Chad could see the difficulty we were having as a group and his advice is one of the things pointing out the need for changes in Source. He also came up to me one day and said "You're a big Tool fan right?" and I said, "Yeah I guess". He said "It's pretty obvious you listen to Tool, you have to embrace it." He told me I have to own my influences and if I don't people will just see me as a rip off. In essence he said it's our influences that make us great, to deny them would be to deny our own greatness. Anders Friden told me that he thinks we have what it takes to get to the top, we just have to get over "the hump." His belief in us has been a huge inspiration for me during these difficult changes. He also reintroduced me to scotch and my love for it. One night I was side stage for In Flames and Anders kept pouring me scotches in between songs. I got wasted, I don't usually get wasted. But now I drink a lot more scotch than I used to haha. And red wine.

Odyssey: Good stuff man! Got any good "behind the scenes" stories for us?

Ben: Appropriate ones? Not many hahah. Most involve the sex and drugs portion of rock and roll, it's no secret they go well together. But here are a few inside tidbits. Vinnie Paul wears leopard print slippers pretty much anytime he's not on stage. Anders Friden has been wearing the same outfit on stage for like 6 years I think. The blood that Kyle spits on Chad's face during "Sangre por Sangre" is the blood of a goat that Vinnie sacrifices on the tour bus each week…. Just kidding, its corn syrup and red dye.

Odyssey: Now that you have taken the big stages with some of the biggest names in Metal, who would you most like to tour with now? Personally, I would love to see a Scale the Summit (their new album is SICK!), Source, The Caveat and Tactus tour! A man can dream, right?!?

Ben: Man that tour would be SICK! If you interview Scale the Summit, tell them to take us on the road! Soften the Glare would also be awesome. There has also been some talk that this may come to fruition. That would be awesome! Making Faces is an incredible album. Also I think The Contortionist would make a lot of sense, and their music is so good. I think the bands we really need to get with eventually are Katatonia, Devin Townsend Project, Gojira, Animals As Leaders, BTBAM, Tesseract and obviously Opeth and Mastodon. My other dream tours would be opening for Pusicfer, A Perfect Circle and Tool. I don't know if us and Tool would be good together or not but it sure would be fun to tour with my idols!

Odyssey: Any bands that you ran into over the course of the tours that you think we should keep our eyes and ears open for?

Ben: Check out The Panoramic. They're a local Denver band and opened for us and The Caveat in January. I was really impressed by how tight and polished they were. Very talented guys!
Odyssey: Any tours on the horizon? How long after finding your drummer can we expect the next album?
Ben: Unfortunately not. Once we find a new drummer we'll hit the road again even if we have to do a headlining tour. I think it will take at least a year to release the album after finding a new drummer. We can't rush in the studio and it takes 3-6 month after the recording is done to promote and release it. I wish we could get it out sooner but good things come to those who wait!
Odyssey: As you have become well accustomed to with us, you get the final word, my friend…
Ben: My final word is this: don't worry about Source. We're dedicated to this music and to our fans. We know this transition is going to be tough but we're on track to release a new album late 2018 and we'll be playing in your town again before you know it. No one is in control of this thing we call life, like Bill Hicks said it's just a ride. We bought the ticket so might as well watch. We can't control what happens on the screen but we can control how we react to it. Dan and I fully embrace the changes and while it might be weird for a while what will come from this will be truly mind blowing. Hold on to your butts...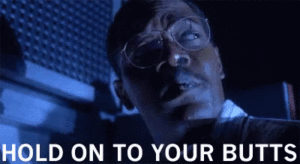 So, do you have what it takes to be the next drummer for this world-class band?  Hit them up with your audition videos on their Facebook page or at Source.  Good luck!!!