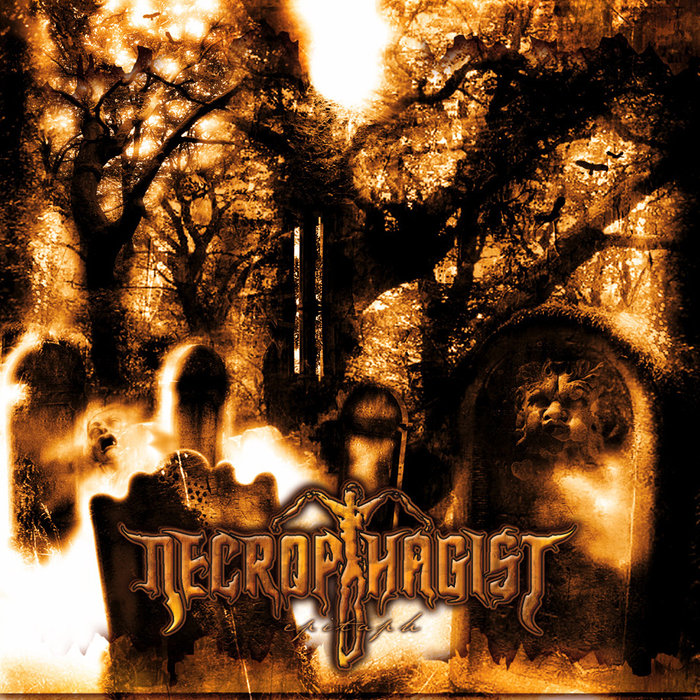 Well, my friends… The time has come. Relapse Records has now released the long-awaited vinyl reissue of Necrophagist's Epitaph– the monumental second album by the technical death metal titans. It's been over a decade since this masterpiece has seen an analog release, and I know it will be a great pleasure for Necrophagist followers to spin this timeless gem on the phono. I, myself, did not preorder the LP via Relapse, as money is tight at the moment; however, I do envy those who are spinning Epitaph today. It has to be refreshing to hear an official, newly pressed release from the innovative tech death masters. Without a doubt, the announcement of the Epitaph reissue ignited a small spark of optimism within all of our pessimistic hearts – that we may someday hear new material from the beast that is Necrophagist.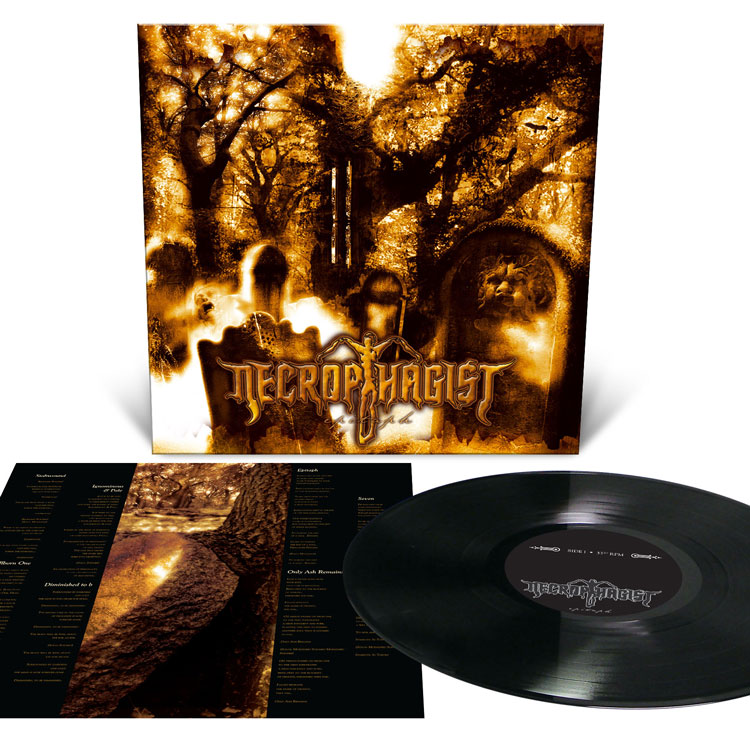 Relapse Records has given Epitaph the ultimate vinyl treatment – etching the album into a fittingly orange and brown record with a white splatter. This special LP was limited to 300 copies as a Relapse.com exclusive, so most of us probably won't see this beauty as it sold out during the preorder period. Relapse was also gracious enough to press Epitaph on standard black vinyl, which is also available in a bundle with a Necrophagist t-shirt bearing the band's iconic logo. To get your copy of the reissue, you can visit Relapse's website here!
Listen, stream & store your favorite music & media files along with accessing professional windows based audio/video mixing applications on the cloud with a virtual desktop from Apps4Rent.com. Add MS office to the same virtual PC by visiting http://www.o365cloudexperts.com.
Now we can continue hoping that this is a foreshadowing of things to come for the band. You never know – Muhammed Suiçmez could be working something on the down low. And Hannes Grossmann's various projects continue to remind us of his days as the skinsman of Necrophagist. Whatever the case, Eptiaph, as well as Onset of Putrefaction, are enduring death metal classics that do more than hold their own.
Here is Epitaph, for those that do not own a copy!