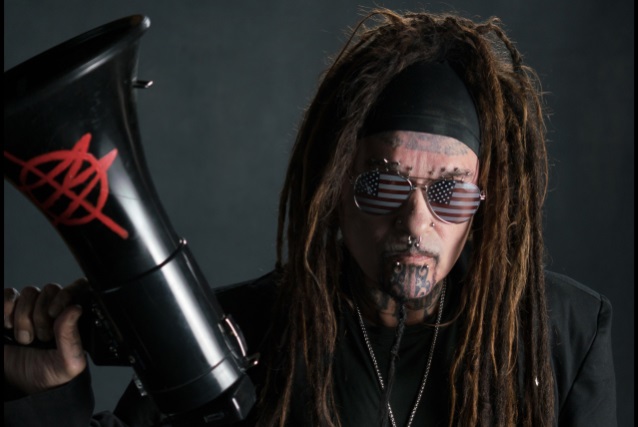 Ministry drops their new music video for the song "Wargasm" today.  It's the second video, following "Antifa" last month, from their upcoming studio album 'AmeriKKKant,' scheduled for release March 9, 2018 on Nuclear Blast Records.  On "Wargasm," Uncle Al once again has a strong message to deliver, and this time, with the help of Burton C. Bell of Fear Factory, it's focused on anti-war.
The title is fairly self-explanatory with the video imagery and lyrics describing America's perceived love of war to the point of it being similar to a sexual addiction.  The video starts off with Bell in Juggalo-style clown makeup reciting spoken-word passages over a mid-tempo tribal/industrial riff.  The imagery alternates through war footage, a hot chick dancing in sexy camo, and the band performing onstage.  All of the visuals are displayed through a comic book-style filter with lyrics appearing onscreen as dialogue boxes.  Aesthetically, it's very striking and effective.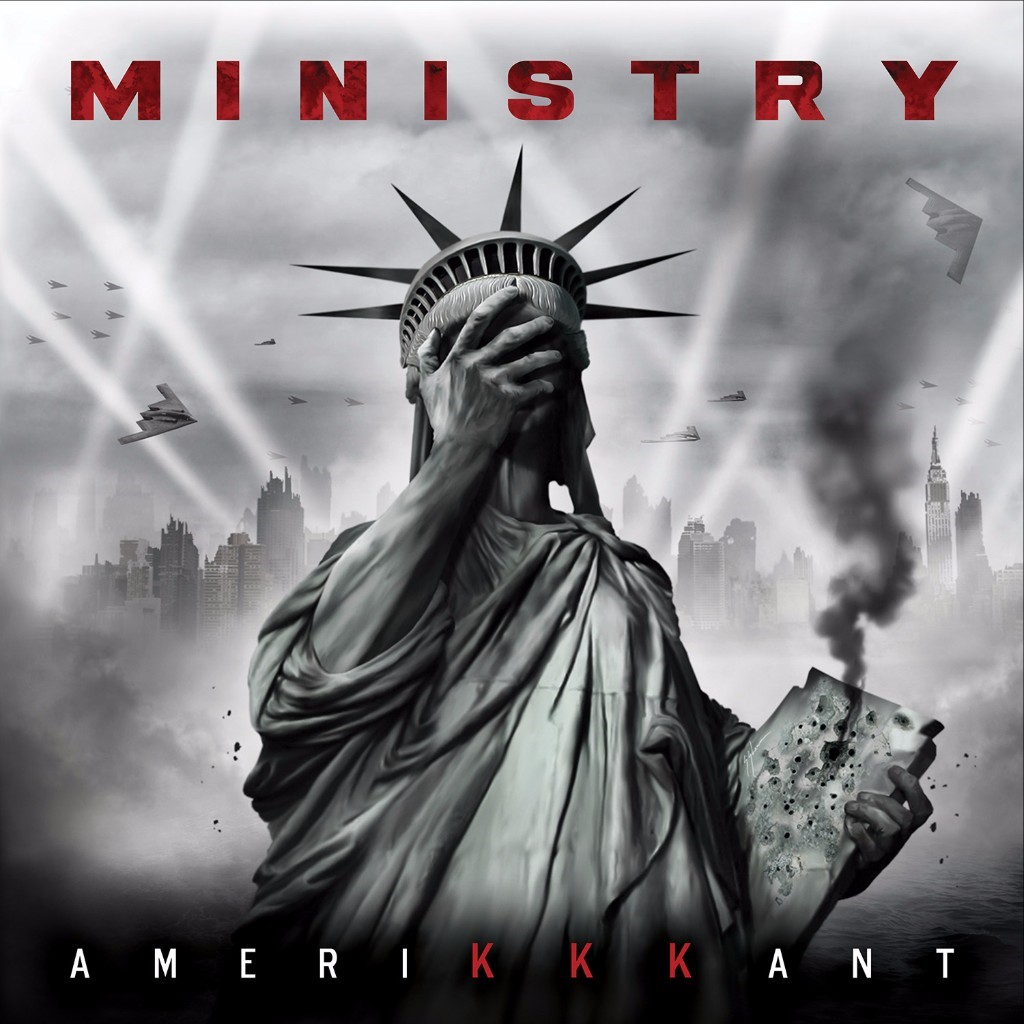 The song itself reminds me a bit of Killing Joke's "The Wait" with an industrial twist.  Sampling is sprinkled in liberally throughout and Jourgensen's vocals are as gritty and commanding as usual. Lyrically, little is left to the imagination with lines like, "Carnage and calamity, it's how we masturbate," getting straight to the point without any foreplay.
Overall, it's another entertaining offering from the band and will definitely give fans more reason to look forward to the new album to be released next month.