Avatar has long been one of those bands that dominate in their live shows and leave fans jaws on the floor not only by their sound but their amazingly entertaining stage presence. On this particular night Avatar headlined the Buckhead Theatre with opening acts Hellzapoppin Side Show and The Brains from Montreal Canada. You could say that Hellzapoppin easily fit in with Avatar's whole theme, they aren't a musical act but it brought something different to the show that you don't see very often.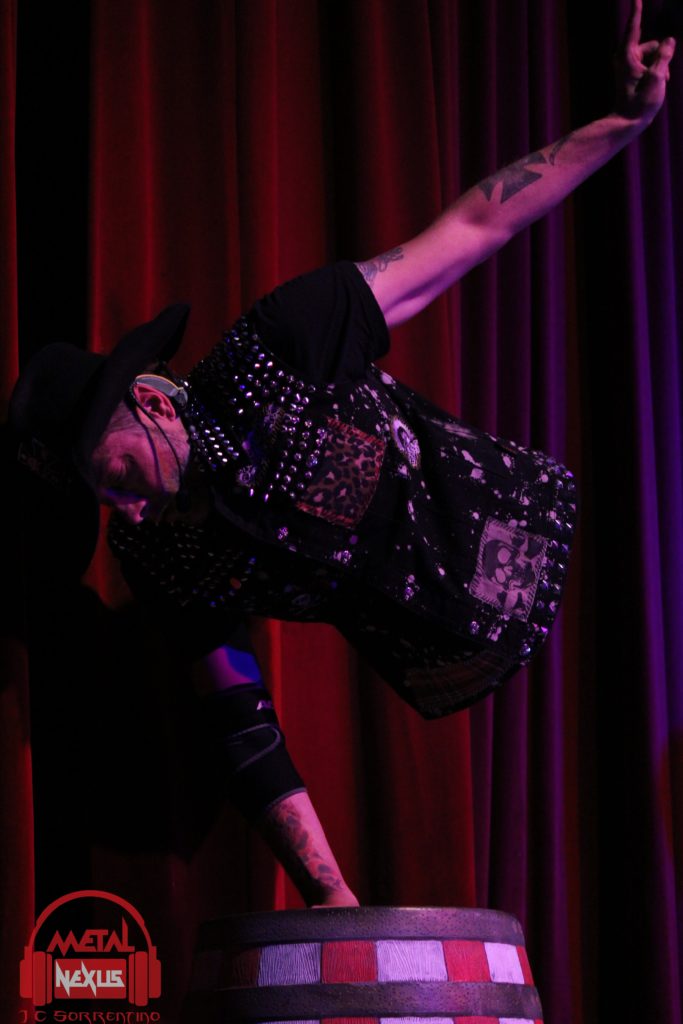 Hellzapoppin opened the stage with their usual freak show. They fit right in with all of us fellow metal head freaks. The show kept everyone on their toes and you could hear everyone exhale as one of the performers really did something crazy. Their show included everything from fire spitting to performer Short E. Dangerously walking on broken glass, sword swallowing, fire and much more. It almost felt like your were being transported to Coney Island during the hey day of the freak shows. This was a great addition to the show and adds something that isn't music related but truly fit with the bands overall theme. Definite must see if you haven't already, what a way to kick off a show! Hope you aren't squeamish.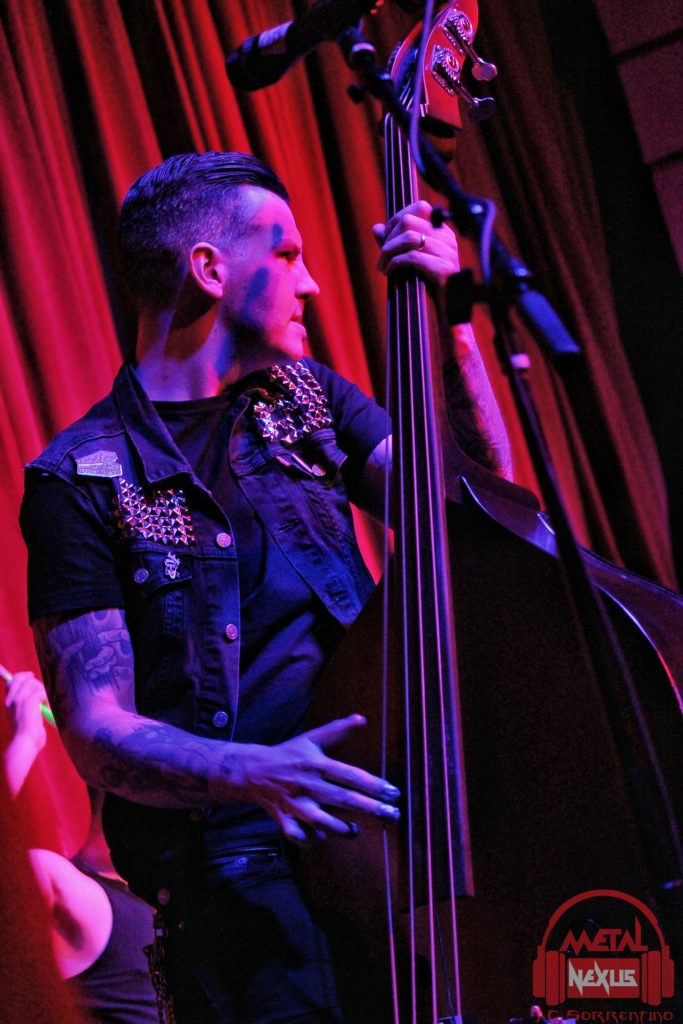 Next the first real musical act The Brains took the stage. From Montreal, Canada this three piece band consisted of a lead guitar,drummer and upright bass player. The band had a unique sound, and expelled kind of a true rockabilly vibe that incorporated blues and rock alike. After being freaked out by the previous act the crowd was slow to get into The Brains style, but soon enough fans started to appreciate their style and become more attentive.
Avatar started their set with Jonas "Kungen" Jarlsby who has been dubbed the king being rose out of the riser on his throne while playing "Glory To Our King" a track from the newest release 'Avatar Country'. The crowd was immediately insane from the time the lights went out, screaming and awaiting the band to take the stage. The energy was however cranked to 11 when Avatar played some of their more well known tracks from their previous albums like  "Let It Burn" and "Bloody Angel". One of the newer songs that really stuck out was "King's Harvest" where the band had some amazing synchronized headbanging and the song overall is one of the heavier tracks from the new album that also adds some clean melodic baritone like vocals from lead singer Johannes Eckerström.
It was easy to see that the fans were much more eager to hear the older songs rather than some of the tracks from 'Avatar Country'. Like always songs like "Smells Like A Freak Show" and "Hail The Apocalypse" ended the night. Avatar is a band that truly needed a headlining tour. Most fans have become acquainted with them on the festival circuit and only getting to see a few select songs, but those songs and their entertaining themes and stage movements is what has built their fan base to what it is today. I myself am use to seeing them on festivals and it was utterly amazing seeing them in a smaller club with an amazing light show and having time to perform more songs and add more theatrics to their performance. If you haven't seen Avatar live I fully recommend you get out and see this headlining tour, it's a freak show that needs to be seen to believe.