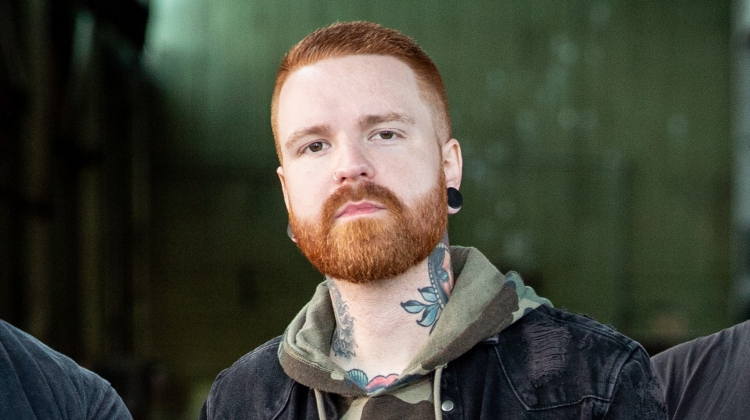 Memphis May Fire formed in 2006 in Denton, Texas with an energetic metalcore sound that also delivered a positive message. The band currently consists of lead guitarist Kellen McGregor, lead vocalist Matty Mullins, bassist Cory Elder, and drummer Jake Garland. The four piece has released six studio albums and two EPs to date. Memphis May Fire has released all their records since 2011's 'The Hollow' via Rise Records.  The most recent record is 'Broken' which released in November of 2018. 'Broken' was produced by Kane Churko who has worked with legendary acts like Ozzy Osbourne, Papa Roach, Five Finger Death Punch, In This Moment, and Hellyeah. The band took a step away from their metalcore sound and 'Broken' is much more of a straight forward rock record. In addition to the release of the album the band has also since released a cover of Linkin Park's "Faint" in April of this year. The band has recently been on tour with Pop Evil and Messer.
We recently had the opportunity to catch up with Memphis May Fire frontman Matty Mullins at the inagural Epicenter Festival in Rockingham, North Carolina, which is the festival that replaced the legendary Carolina Rebellion Festival; both of which are produced by Danny Wimmer Presents. Matty talks to us about the progression on their new record and making a straight forward rock record and also how it was working with producer Kane Churko. Matty also talks about how they decided to cover Linkin Park's hit song "Faint" and the passion they put into the song. We attend festivals all around the country varying from the heaviest bands around to some of rock n roll's most melodic bands, often we see individuals or churches protesting concerts. The Epicenter Festival was no different and just a few miles from the gates of the festival there were individuals protesting the event. We talk to Matty who is very open and passionate about his faith and his thoughts on the protests that occur outside of concerts around the country.
"People picketing shows like this, I think they are ignorant"…immature…ill informed…close minded.