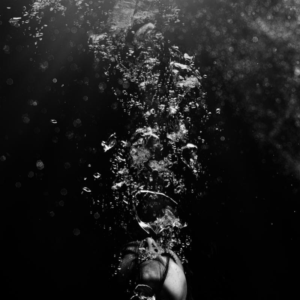 Manchester, England, a city that exploded around the turn of the Industrial Revolution, has served as a backdrop and inspiration of metal musicians of all ranges.  No small wonder, either, given the social issues created once the trappings of the industrial exploitation machinations were set into play. Workers were often forced into inhumane working conditions and eventually, periods of civil unrest between the working poor and the bourgeois erupted, leaving behind inauspiciousness in it's wake. From these circumstances, and similar in cities such as Birmingham, the bubblings of metal sprung forth to unleash upon the world an especially dreadful perspective.  The natives Cold Fell (so named for a mountain in the North Pennines, a spine, if you will, that weaves throughout northwestern English countryside) have finally gotten the opportunity to add their own voice to the offerings, four years after the release of their first EP. Comprised of Laurence Taylor (of Caina) on vox, Karl Sveinsson and Giovanni Infantino on lead and rhythm guitar, Callum Cox pounding on the drums, and Oliver Edward Turner on bass, Cold Fell evidently put the gap time after their initial EP to good use as 2017 has been gifted with one smoking full length debut.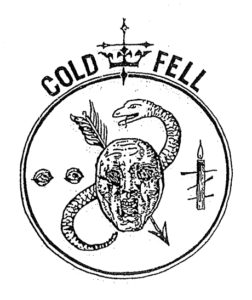 "Irwell" is both the name that christens their Argento Records release and a river valley nestled in (you guessed it) northwestern England.  Coming in with eight tracks, "Irwell" is a solid monster of a proper debut which bares it's teeth from the opening, snapping fierce jaws within instrumental passages so you, the listener, do not escape it's mighty grasp.  The band members here have an excellent chemistry which is evident in the ways in which each track has been composed.  There's not a superfluous time change, solo or angry vocal howl throughout the album that I could find; these guys were on a mission of craft and on "Irwell" they absolutely bring the pain.  Peppered throughout each of the songs, one can easily see the influence that classic black metal and contemporary bands of the same genre have had on the members, and rather than setting out to exploit those genres or relying on a more avant garde/experimental approach, CF pay homage to those before and current in black metal by efficiently utilizing the core sounds, topped with their own personal flavor. Take, for instance, 'Folly (Health & the Glory)'  which opens with a nicely fat bass thrum underlying the assault unleashed by the typical frontrunners of guitar and drums.  Densely atmospheric in the right places, the track pummels along, punctuated with howling guitar shrieks that eerily mimic a female's screams in places, while 'Bone Ceiling' bites and snarls in its own right, featuring a nice addition of fist pump worthy chants that will surely be as appreciated during a live performance as it is on record. My overall album pick, though (and it's surely a close call to make), is narrowly the doom and gloom served up by 'The Whip (Armed to the Teeth): furious skin work where appropriate with some nicely bitter slower tempo drops, some skillful lead guitar that helps pull the beat back from the mire and cohesive and spot on instrumental passages.  The album closer, 'Dream of Seppuku', is a wholly appropriate one that fits like a glove.  Seppuku refers to the Japanese act of suicide by disembowelment, and this track moves in thematically appropriate ways until it fades into a more somber tone sprinkled with some piano keys.  While not necessarily a game changer (and not that it had such ambitions in the first place), "Irwell" delivers a solid album sure to catch the attentions of the black metal scene, and gives just enough to keep us wanting more.
Follow Cold Fell on Facebook here.