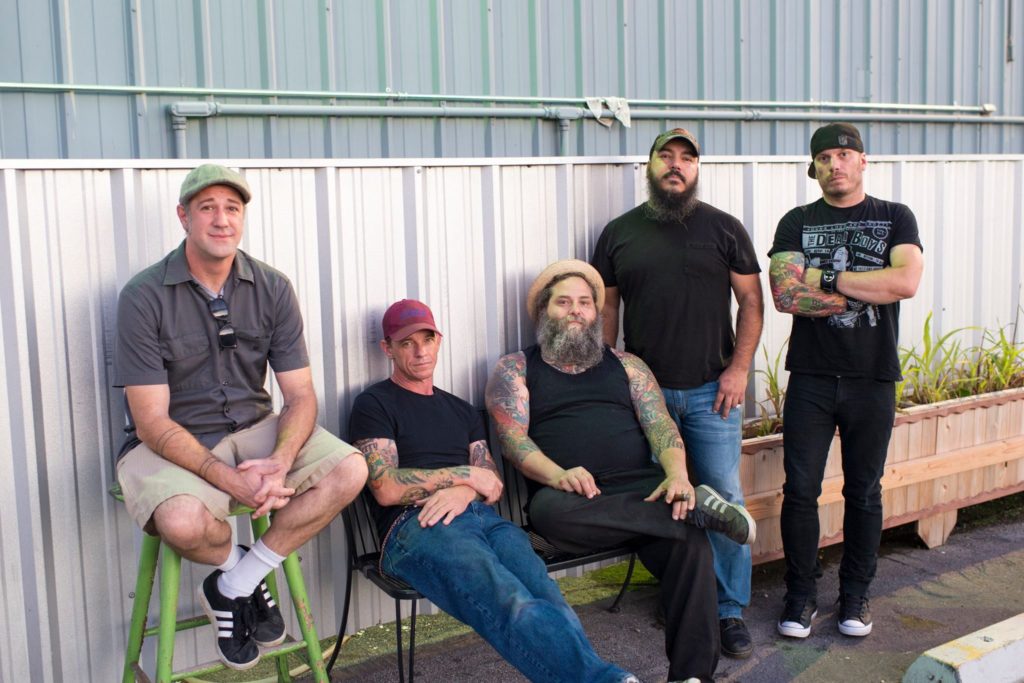 M.O.D. are set to release their new album 'Busted, Broke & American,' July 7th via Megaforce Records. The band has been around for 31 years (minus one hiatus from 1997 to 2001). This album will become their 8th studio album. It will be the band's first studio album in ten years, since 'Red, White & Screwed' (2007), marking the longest gap between two studio albums in their career. You may also recall founding member and vocalist Billy Milano from Storm Troopers Of Death, which also featured Scott Ian (Anthrax), Dan Lilker (Nuclear Assault), Charlie Benante  (Anthrax). The band pioneered the crossover or thrashcore genre mixing hardcore punk and thrash together. Milano has stated the majority of the inspiration to record and write this album came from his beloved dog Buster who was sick with cancer for nearly a year and a half.
With song titles like "You're a Fucking Dick," "Busted, Broke & American," and "All Out of Bubblegum," you would think that M.O.D. – shorthand for Method of Destruction – and their founder and fearless leader (the Legendary Billy Milano), aren't masking their intentions on their new album. In fact, it would be a logical assumption that Milano and co. are putting their unabashed and unedited thoughts and feelings out there for all to see and hear with their new album 'Busted, Broke, and American' – self-righteous and politically correct social justice warriors be damned!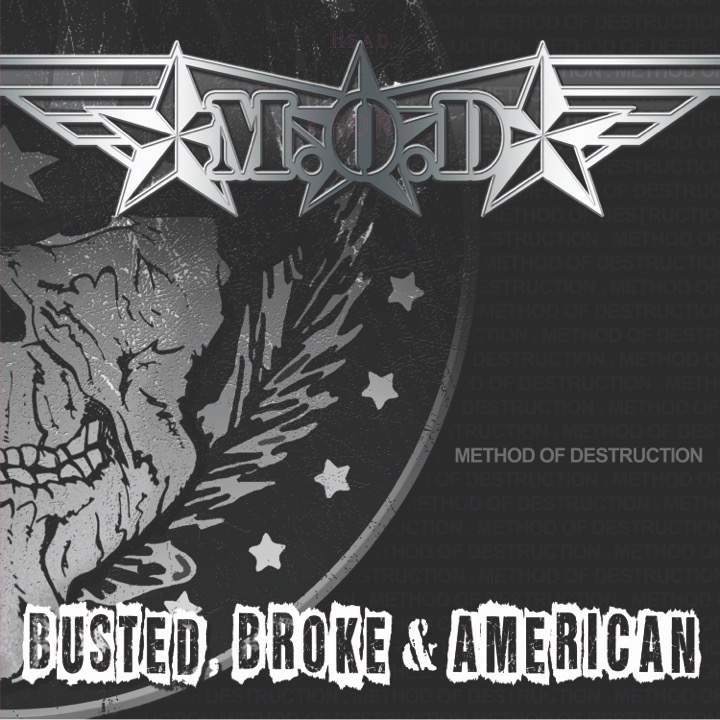 "Basically the song 'You're a Fucking Dick' is about internet tough guy douche-baggery," Milano says. "I just thought to myself when I wrote the chorus that it can be dumb and offensive but fun. So, you're a fucking dick. Everyone knows one…" Busted, Broke & American may also be M.O.D.'s last album, according to singer Billy Milano, and if that's the case, M.O.D. will go out with a bang. Stream new song "You're A Fucking Dick" below.
Pre-order 'Busted, Broke & American' via Megaforce here
M.O.D. is:
Billy Milano, Ben Drinkin,  Felix Griffin, Tim Casterline, Jason Kottwitz