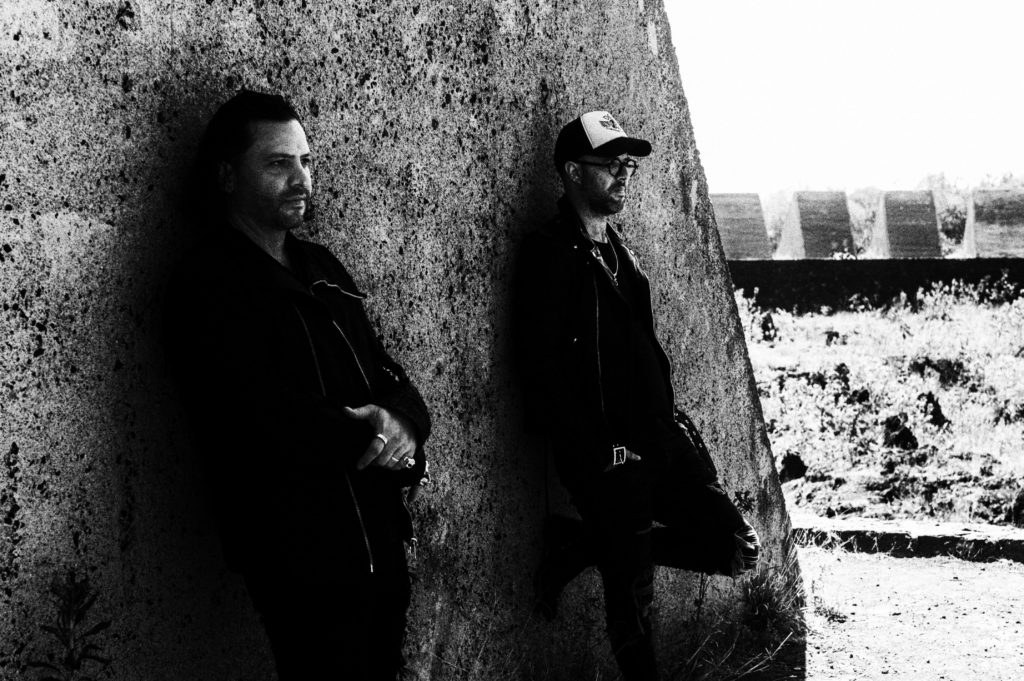 Shoegazy doom outfit LOW FLYING HAWKS will release their new album, 'Genkaku', on August 25th via Magnetic Eye Records.
Featuring drummer Dale Crover (THE MELVINS) and bassist Trevor Dunn (MR. BUNGLE) alongside songwriters and multi-instrumentalists EHA and AAL, 'Genkaku' is the follow-up to LOW FLYING HAWKS' 2016 debut, 'Kōfuku', a record lauded by many critics and all alike.
Decidedly heavier and boasting bigger hooks than the debut, 'Genkaku' is more riff-filled than the post-metal of its predecessor, overflowing with tectonic guitar dirges and darkly intense music-as-mood.
Produced and recorded by in-house MELVINS studio guru Toshi Kasai, 'Genkaku'(Japanese for "hallucination" or illusion") also features Melvins frontman King Buzzo, who lends his unique vocals to the album's titanic lead track, "Smile", as well as the awesomely-titled "Space Wizard."
LOW FLYING HAWKS comment:
"'Smile' is a song about looking forward when all is falling apart. It's about resilience and the power of the human mind, how one thought can make it all black and the next one can light up the sky."
Today LOW FLYING HAWKS premiere their single "Smile" from their new upcoming album. I would highly recommend you to go check out and pre-order the album. Click HERE(Bandcamp) or HERE(record label) to get your hands on it!
Stream the track down below.