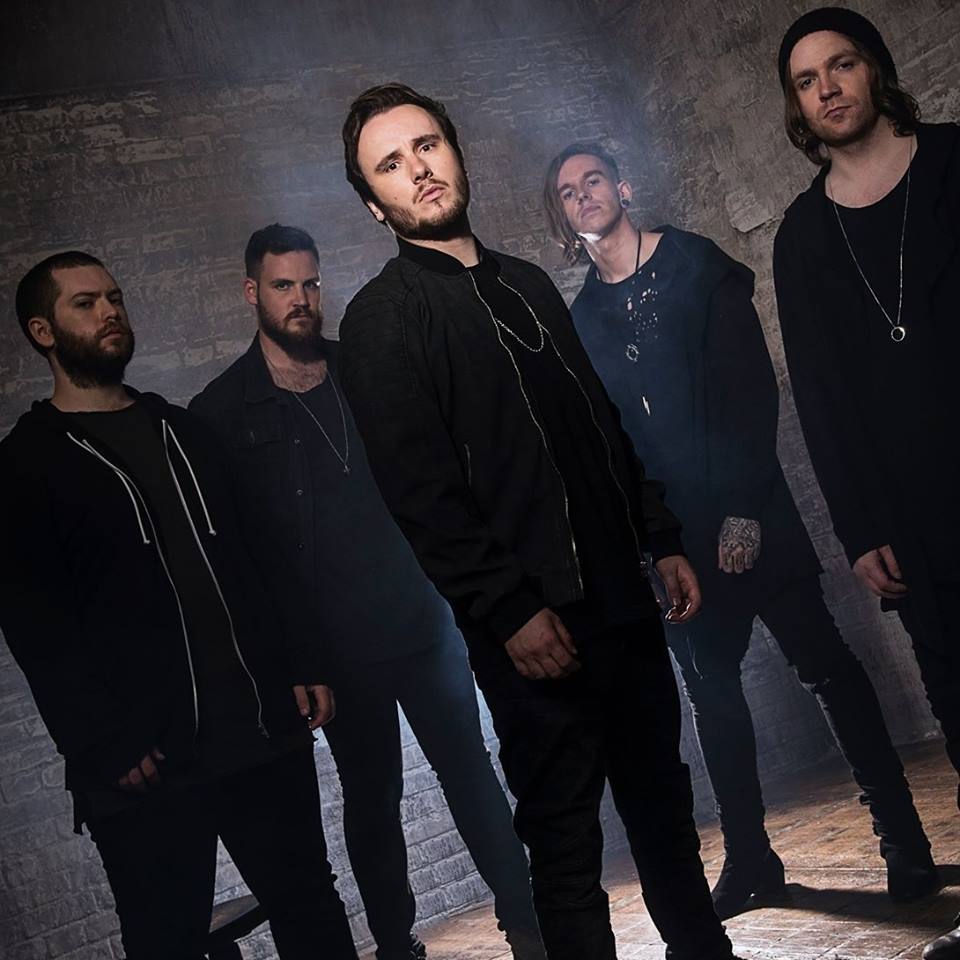 *Every Tuesday and Thursday from now until Louder Than Life gets here we will be releasing an article about a band playing the festival to get you familiar with them.*
Today's Artist is As Lions
Louisville, get ready for a well-deserved dose of pure hard rock when As Lions take the stage at Louder Than Life!  These London, England rockers have a good old fashioned rock sound that is, at times, blended with metal and some alternative, making for a good foundation to deliver a fantastic live performance.  If you've not gotten a chance to see this quintet live, Louder Than Life will be the perfect chance!
As Lions was formed in 2015 when Austin Dickinson, Conor O'Keefe, Will Homer, Stefan Whiting, and Dave Fee came together with one goal in mind.  Dickinson states, "We had a mission statement to each other and to the music. And that was to create the biggest, baddest hard rock we could, and on an almost cinematic scale."  The band quickly gained popularity in their home country, inevitably growing a devoted fan base while collecting much positive press, eventually landing them a U.S. record deal through which they recorded and released their debut album 'Selfish Age' courtesy of Better Noise Records.  In reference to creating this great album, Dickinson says:
"In general, the sessions were just great.  Every day was an adventure into exploring the possibilities that lay in front of us. And I think you can hear it in the songs. There was a shit-ton of fun that went into them, and I hope that shines through."
As far as the live show goes, prepare to be pummeled by the onstage energy that As Lions emit.  There are no 'over-the-top' decorations, no fancy gimmicks, just five guys doing what they do best – bringing superb rock to the masses.  This genuine way of conducting themselves has opened opportunities for As Lions to share the stage with some of today's biggest rock bands including Shinedown, Five Finger Death Punch, Nothing More, and Trivium.  Of these live performances, Dickinson admits that he wants the same thing the fans are expecting:
"Performing live for me has always been like a weird form of therapy. You're stepping outside of the thing you carry around all day—it's like taking a bag off your back and chucking it down. I want to be able to do that for everyone that's watching us as well. I want the fans to feel like they're on that stage living these songs and having a great time. Because we're having a great time. The way we perform, we just go nuts—absolutely fucking mental!"
Be sure to catch As Lions at Louder Than Life and pick up your very own copy of 'Selfish Age'!  It's going to be a great time!  See you there!