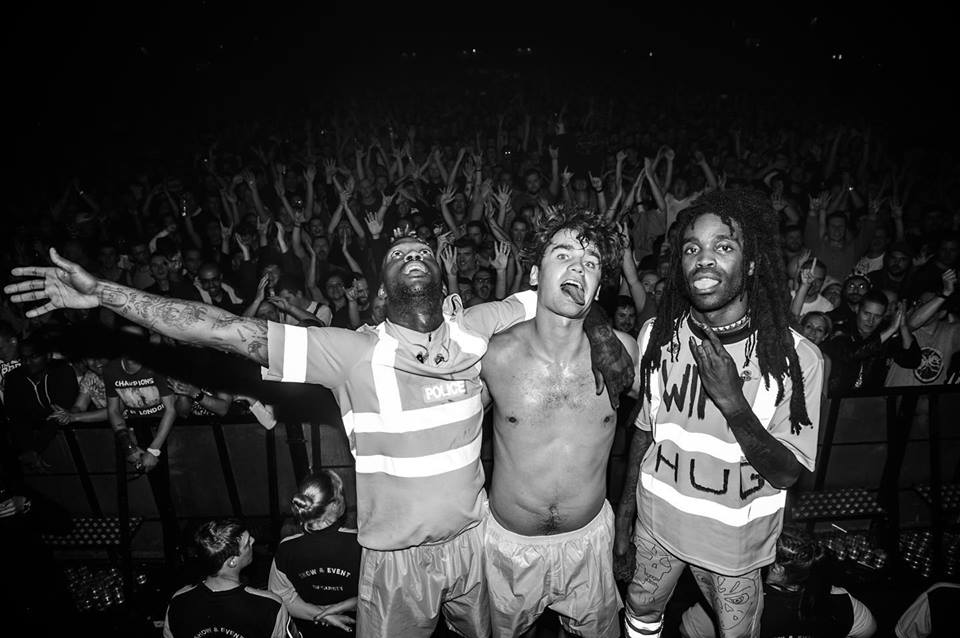 Welcome back to our ongoing series of LOUDER THAN LIFE 2019 artist profiles, our weekly guide through the lineup of acts who'll take the stage at Louisville, Kentucky's Highland Festival Grounds at Kentucky Expo Center September 27-29 in what's sure to be one of the biggest concert events of the year. This week, we're checking out Ho99o9.*
Ho99o9 (pronounced Horror) is one of the up and coming band performing at Louder Than Life this year, it's first year in the new location at the Highland Festival Grounds at the Kentucky Expo in Louisville, Kentucky. Last year's festival was cancelled due to flooding at Champions Park the former location of the festival since its inaugural year. This band is like nothing you have ever seen or heard before. Their sound is a mixture of punk, industrial and rap. The band finished up 2018 on tour with The Prodigy in the U.K.. Their sound is somewhat similar to The Prodigy mixed with Nine Inch Nails, Dead Kennedys and a touch of rap. Ho99o9's sound changes somewhat drastically from song to song and they can't really be pigeon holed to one specific sound or style. The New Jersey duo explains that they weren't exposed to rock, punk or metal growing up and all they really heard was hip hop. Now days you will see the band members repping such bands as the Misfits, Cro-Mags, and even Eye Hate God.
Ho99o9 has 5 releases in their discography the most recent being 'Cyber Cop [Unauthorized MP3.] EP' which released on November 30, 2018. One of the vocalists The OGM explains that he just likes to freak people out and he is interested in costumes because his family was religious and he was never allowed to go trick or treating on Halloween as a child. In a live performance you can expect to see the band doing front flips on stage, kicking people in the head and they are highly known for stage diving. They have one of the craziest most interactive and adrenaline filled stage shows you will likely ever witness. Even if you can't seem to get into their music or it isn't your cup of tea seeing them perform live is totally worth it. The band performs at the Louder Than Life on Sunday September 29th. Pick up your tickets here!