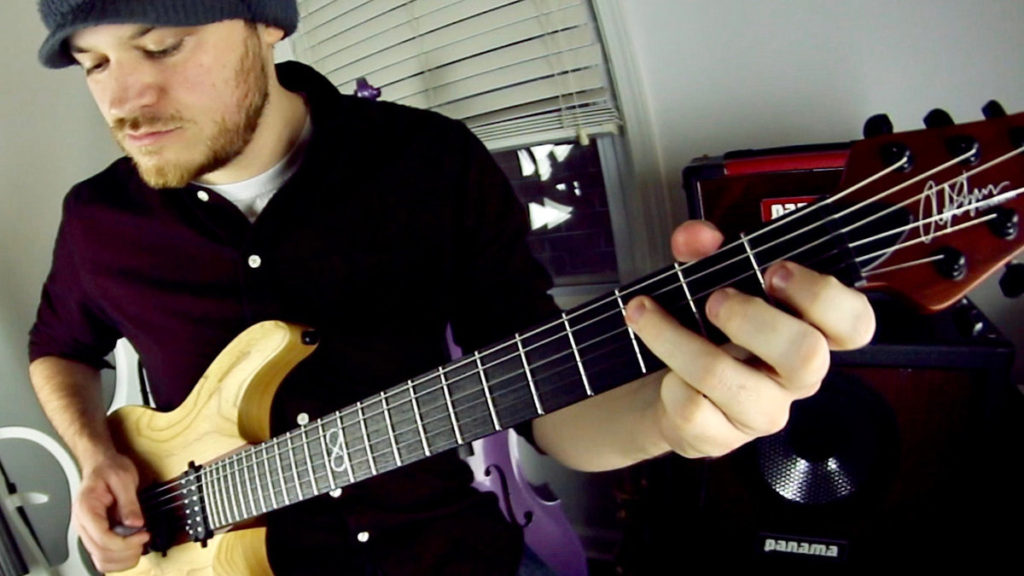 *In this segment we put guitarists and bassists from every metal genre you could imagine in the spotlight!*
Welcome to the second guitarist that I will talk to you about today from our brand new segment Kings Of Strings, this will be a weekly segment that I will put out for you guys every Saturday. It main purpose will be to put the spotlight on a bassist or guitar player from every metal genre you could think of. Last week was about Jared Dines from Rest, Repose, check it out HERE, but this week will be all about Rob Scallon!
Rob Scallon has been widely known in the youtube community (musicians community especially) for his own music and mostly just from his ability to play any string instrument you could think of. He has released his Anchor EP (Tour Edition) that feature a bunch of songs that have already been uploaded on his youtube channel "Rob Scallon". I have linked some of them at the end of this page and I will also be talking about the song "Somewhere To Run To" which is the 11th song of the EP. His EP is still available on itunes, get it HERE. Rob has releases several albums, some of them are 'The Ride Home', 'Summer' and 'The Scene Is Dead'. They can all be found on his bandcamp page HERE. He is one of the most diverse musician and he has the abilty to play every string instrument to its fullest so that is why I decided to shine some light on Rob, what I also really love about him are his "Half Hour" videos. These type of videos are just about him playing an instrument for about half an hour, it is magical!

After seeing his playing in the video above, which is released on the 4th of Januari 2012, I developed my addiction to Rob. Well before I go into the song check it out above.
He has compared to a lot of other metal musicians a lot of songs that are calm and really emotional. You can just tell how much passion and sorrow go into his songs. It leaves you mindblown and speechless. To not even start about the amazing decor he has chosen to play this song on. Like I mentioned before, you give this guy a string instrument and he knows his way around it. The amount of different techniques he uses in just this single video is incredible, it goes from one to the other in just a moment and it is flawless. He is playing a Fender, he shows us that the guitar playing isn't about which guitar you use or how expensive it was but just about how you play with it. Talking about guitars, Rob has a signature one. You can look at it HERE. It is a Chapman guitar and his playing is insane with it! Watch the video about his signature guitar HERE, want to see Rob playing on it? Click HERE to see him perform the famous song "One" by Metallica.
This will do for this week's Kings Of Strings, I hope you enjoyed. See you guys next week!
Follow Rob Scallon on facebook to not miss out on any of his music.