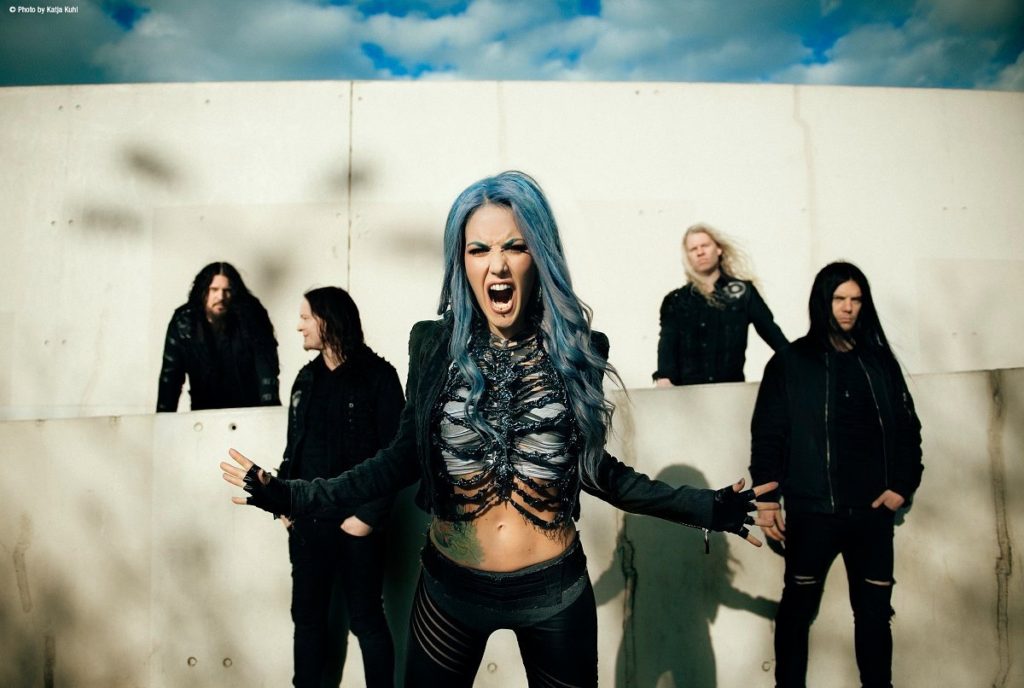 Probably one of the biggest cards on the deck of melodic death metal, ARCH ENEMY has released their new official music video for the single, 'The World Is Yours' from their all new upcoming tenth album in the catalog, entitled, 'Will To Power' due out on September 8 through Century Media Records and via True Trooper Entertainment in Japan. The video was directed by Patric Ullaeus, who has previously helped bands like IN FLAMES, AMARANTHE, DIMMU BORGIR, EVERGREY etc. with his artistic and visionary directing skills. The video looks cool and everything that has went in to the making of this video is just epic and awe inspiring. From production, which I would say is one of the most classy, exhilarating and of grandeur nature ARCH ENEMY has ever done, to the lighting, camera angles and close up shots, no stones have been left un-turned, everything in the video has been done to pin point perfection.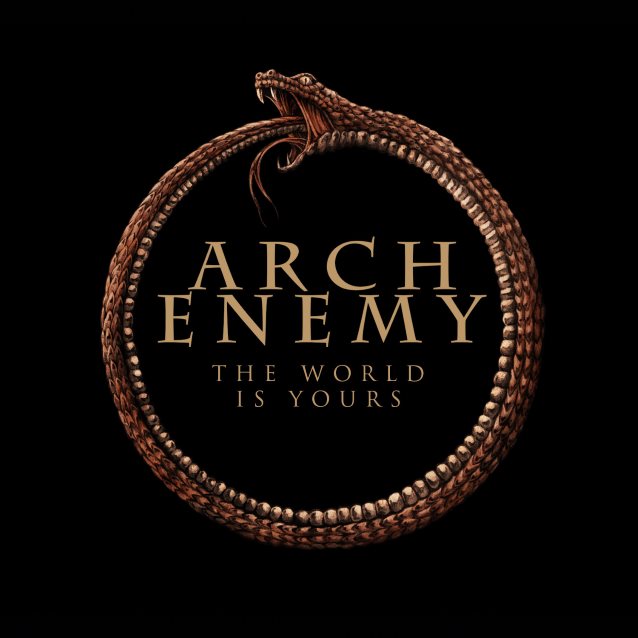 Michael Amott comments, "We've been hard at work on the new album for a while now and we're proud to present the first taste of new Arch Enemy music in over three years with our new single and video, 'The World Is Yours'! This was the first song I wrote for the upcoming 'Will To Power' album and Daniel (Erlandsson, drums) helped me arrange and finish it up. One of many songs we co-wrote and co-produced this time around. We had a blast recording together with the full band in the south of Sweden and then mixing with Jens Bogren, who did a superb mix and mastering – in my opinion even surpassing the epic sound on our previous record, 'War Eternal'. People that have heard this song in particular are saying it's got the classic anthemic Arch Enemy vibe going on, and I think they might be right about that… Looking forward to playing it live on stage later this summer!"
'Will To Power' marks itself as the sophomore album on which former THE AGONIST front woman Alissa White-Gluz's ferocious vocals shall feature after the departure of long time and the most well known face of ARCH ENEMY, Angela Gossow, who now steers the band as the manager. It shall also be the very first record to feature Jeff Loomis (ex-NEVERMORE) on the guitars, who in late 2014 joined the camp.
Also, ARCH ENEMY released their mind blowing performance last summer at the Wacken Open Air in the form of a DVD.Century Media Records helped them release this epic gigantic performance production wise the band has done till date. Buy the DVD here.
Being known as one of the most extensively touring bands, ARCH ENEMY will bring the carnage to you on road with a tour, supporting the all new and fresh 'Will To Power'. This summer and later half of the year, they will be out touring the entire length and breadth of Europe to promote their new album, hitting major festivals and 'Will To Power Tour 2017' respectively that kicks off from September 15 through October 11, with support act JINJER. If you are around any of the cities, be sure to go see them and get a taste of the new songs live. For more info regarding tickets and dates, see here.